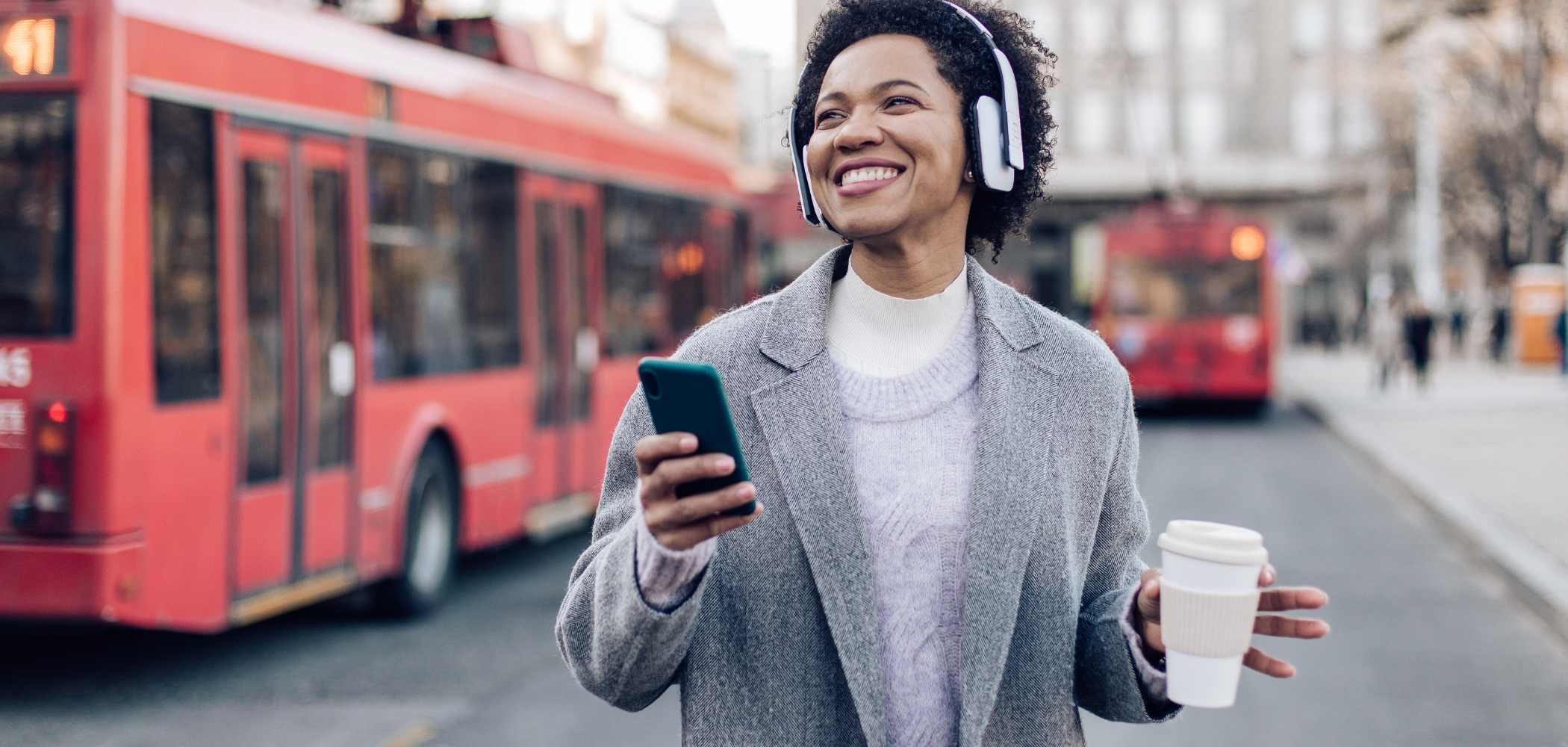 Every Setmore account comes with a free online Booking Page where your customers can schedule their next appointment online. We've already discussed the best ways to set up your Booking Page for success, and how to optimize customer traffic on your Booking Page.
This guide is the next step and provides instructions for how your customers can use the Booking Page, and more specifically, the Customer Login feature. In this guide we'll cover how to:
—
Download a printable PDF version of this blog post
We've provided a non-branded PDF guide for using Customer Logins. Feel free to download and share this guide with your customers. Or print this guide and set it up next to your in-shop kiosk to help customers book their next appointment.
Download the "Customer Logins for Customers" PDF >
—
Booking an appointment from start to finish
The rest of this guide is written with your customers in mind. Feel free to continue reading to learn more about the Customer Login feature. (It's a good idea to educate yourself on what your customers will experience when booking with your business online.)
You can also share this hyperlink with your customers to link them to this section of the blog post: customers guide to the customer login portal #start
Step 1: Go to the Booking Page
In your web browser, enter your Booking Page URL in the web address field. Setmore-powered businesses will usually post this URL on their website or social media.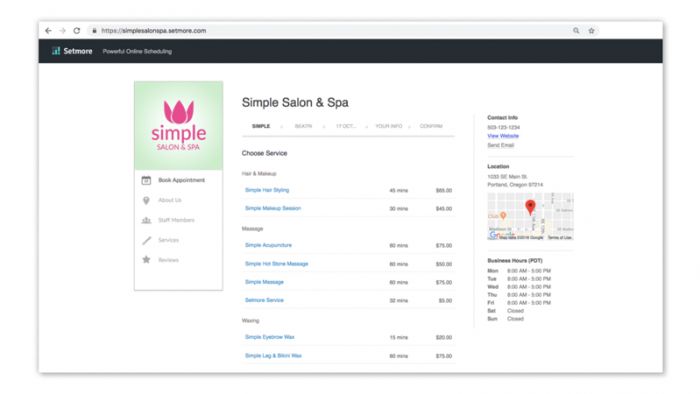 Note: The example screenshots in this blog post portray a fictional business called "Simple Salon & Spa." This is just for demonstration purposes.
Step 2: Choose a service and provider
Click or tap on the service you want and the screen will advance automatically. Then, if prompted, choose the team member you'd like to deliver that service. (If the team member isn't listed, it could be because they don't offer that service.)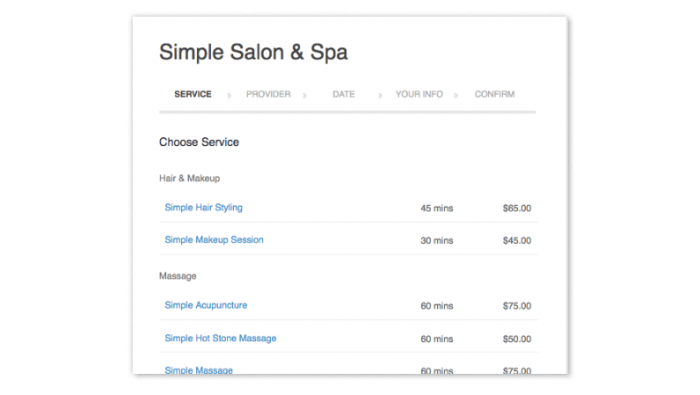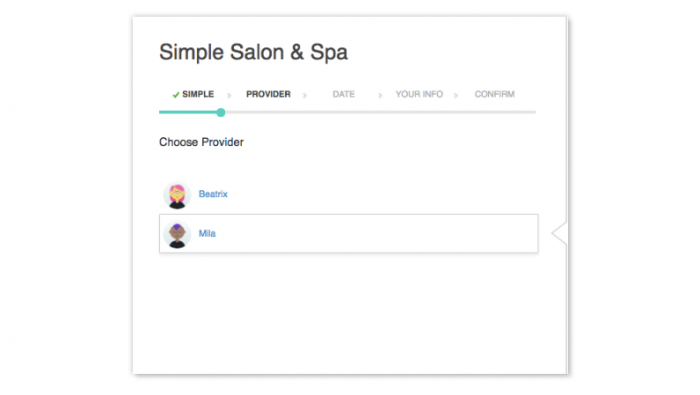 Step 3: Choose a date and time
Click on a day in the mini-calendar, and then select a time slot from the provided list of options.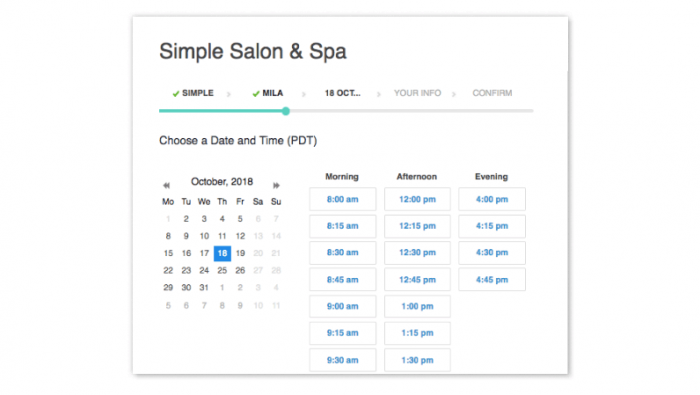 Step 4: Log in to your customer profile
The Customer Profile option may be enabled for this Booking Page. If so, then you'll be prompted to log in with your account to continue. Here you'll see a number of options: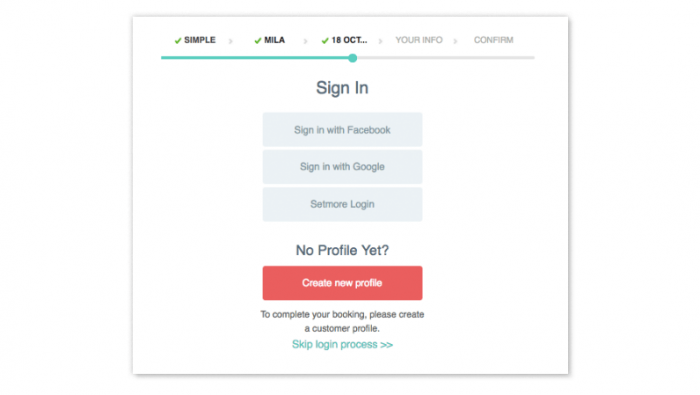 Sign in: 

If you've already booked an appointment with this business, you can log in with the username and password you previously created. Or you can log in with your Facebook or Google account.

Create new profile: If this is your first time booking an appointment with this business, you may be required to create a customer account before continuing. You may either:


Create a new username and password.

Create a new profile using your Google or Facebook account.

Skip login process: This option may or may not appear. If offered, you can skip creating an account altogether.

Here are some advantages to creating a customer profile/account:
The Booking Page will remember your contact information for future bookings.

You can manage your reminder settings in a customer profile.

You can view upcoming or past appointments.

If allowed, you can reschedule an appointment online.
Step 5: Provide your contact information
Your contact information lets the business know who's coming in for the appointment. Also, you can receive appointment confirmation and reminder messages.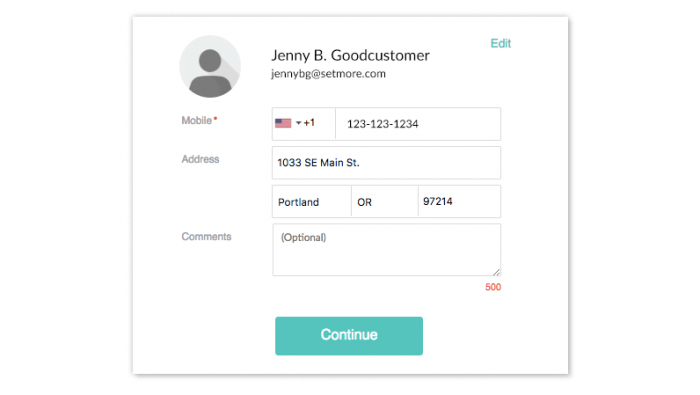 Step 6: Book your appointment
You'll see all the details of your appointment presented on the final screen. If everything looks good, click "Book Appointment." The next screen will confirm that your appointment was booked. You may also receive an automated confirmation email from the business.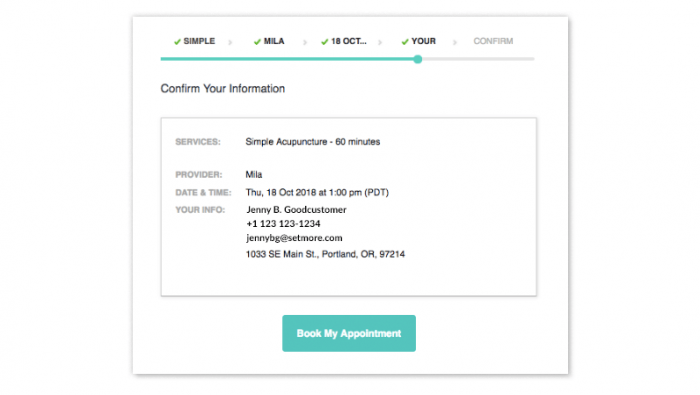 —
Using the Customer Profile
If the business has enabled the Customer Login feature, then you can log into your profile on the Booking Page at any time. Here you can see your upcoming appointments, and do some other useful things, which we'll talk about below.
Step 1: Log into your profile
Navigate to the business's Booking Page and click "Login" in the top right corner.
Step 2: My Schedule
The My Schedule menu lets you see upcoming appointments.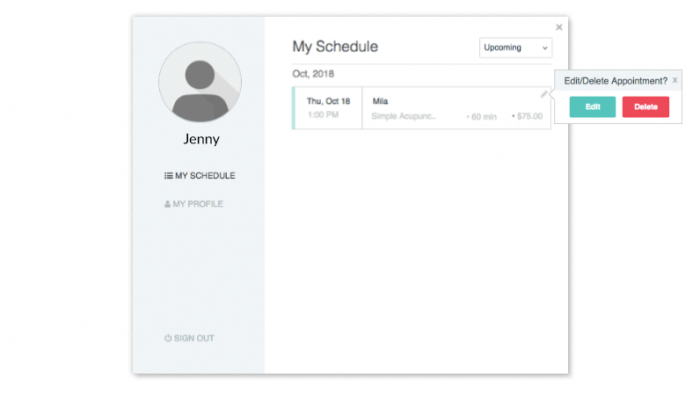 Use the dropdown menu in the top-right to toggle between "upcoming" and "past" appointments.

Click the Pencil icon next to an appointment to reschedule (Edit) or cancel (Delete) an appointment. Note that this option may be disabled by the business, in which case you should contact them directly to cancel or reschedule an appointment.
Step 3: My Profile
Here you can update your contact information or toggle email reminders on or off.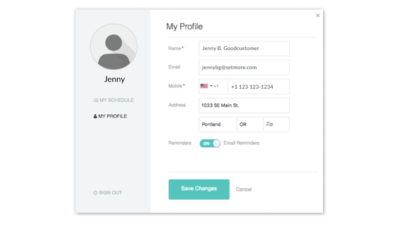 Recovering a Lost Password
If you used your Facebook or Google account to create a customer profile on the Booking Page, then you'll continue to use that to log in to your profile each time. If you created a separate username and password to use with your customer profile, and you lost or forgot your password, you can follow these instructions to reset your password:
Step 1: Go to the Booking Page
Navigate to the Booking Page and click "Login" in the top right corner.
Step 2: Click "Forgot Password?"
When prompted to log in, instead you'll click the "Forgot password?" link.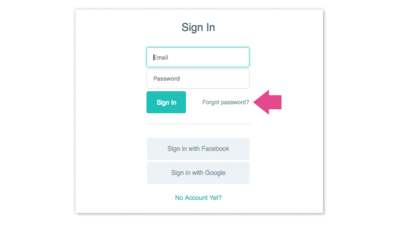 Step 3: Reset your password
Where prompted, enter your email address and click the "Submit" button. The Setmore system will send you an email with a link to reset your password.
—
Congrats, you're now a pro appointment scheduler
The skills you learned in this blog post should make it easier to schedule appointments online, or better understand the customer's experience when scheduling online.
Don't currently use Setmore? Get a free online scheduling platform for your personal or professional use. Setmore is free to use and comes with automated email confirmations and reminders, multiple staff calendars and logins, a public-facing Booking Page, and more. Sign up in seconds, book your first appointment in minutes, no credit card required.
Learn more at https://www.setmore.com.
by Cassandra @ Setmore
Writer, editor and scheduling product expert at Setmore Appointments.