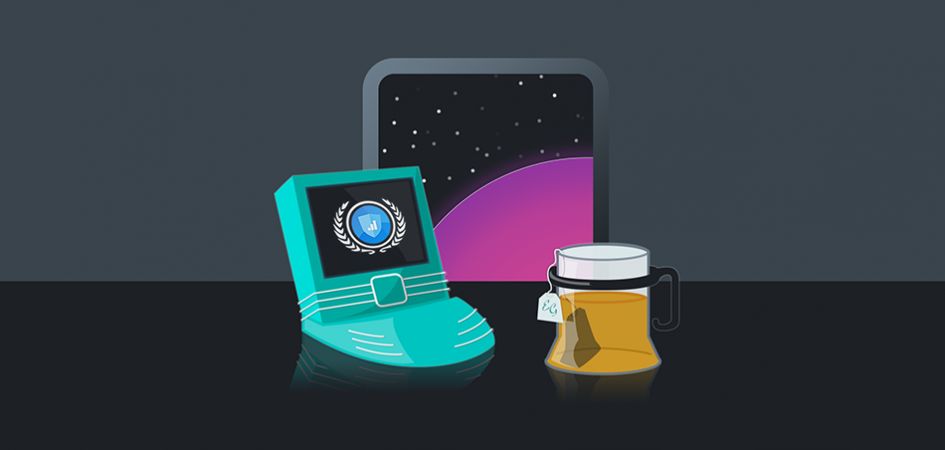 Setmore in May: bigger, badder, faster, stronger, and… more compliant in European regulatory environments. Read below to get your monthly dose of deployment notes, then post a comment to let us know what you think.
---
Speed updates: injecting some high-octane code fuel into Setmore's booking engine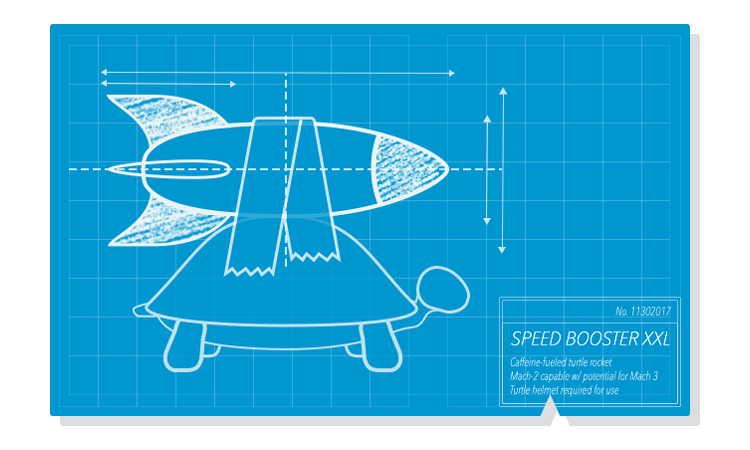 Over the past two months we've deployed some much-needed efficiency updates to the Setmore mobile app and Booking Page. You should have noticed a palpable speed boost when it comes to loading appointments, on the order of 50% or faster load times. We're still continuing to fine-tune the experience to ensure that your calendar has more zip than a fighter jet, so stay tuned for future deployment notes.
—
An update on the upcoming Square integration
Setmore is entering the final stages of QA and bug testing for the new Square integration. As you might expect, we're working directly with Square to ensure a great experience for everyone who signs up and activates the integration, so the process is receiving a higher degree of TLC and attention than normal. We're especially excited about this integration because it'll give you the ability to take customer card payments in person with a swipe, tap, and dip.
Also, you'll be able to use the Square integration with the free version of Setmore, no Setmore Premium subscription required.
We don't have a concrete deployment date as of yet, but it will most likely happen within the next two months, and you can expect to find the latest updates right here on the Setmore blog.
—
GDPR: the big fuss, updated Privacy Policy and Terms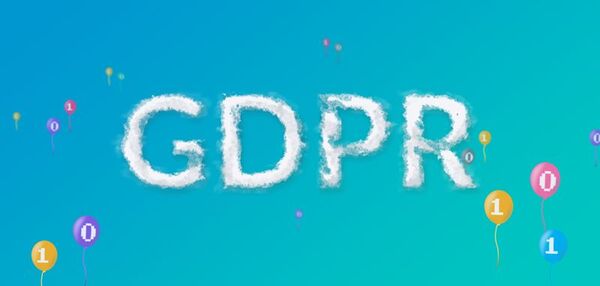 GDPR is a new consumer privacy regulation that was passed in the European Union. Chances are you've heard of this by now, since it's been dominating headlines in the tech world for the past several months. This regulation gives users like you more control and insight into how businesses use your personal data. That's the skinny of it, but of course there's more to this odyssey.
Click here to read Setmore's official GDPR announcement >
As of May 25th, Setmore has updated its Privacy Policy and Terms of Use. By continuing to use Setmore, you're consenting to and agreeing with these new policies, so be sure to check them out. Something neat: in our Privacy Policy, we disclose all the third party platforms that we share personal data with, so you can see exactly what we're doing with it.  
—
Accepting payments for multiple services via Booking Page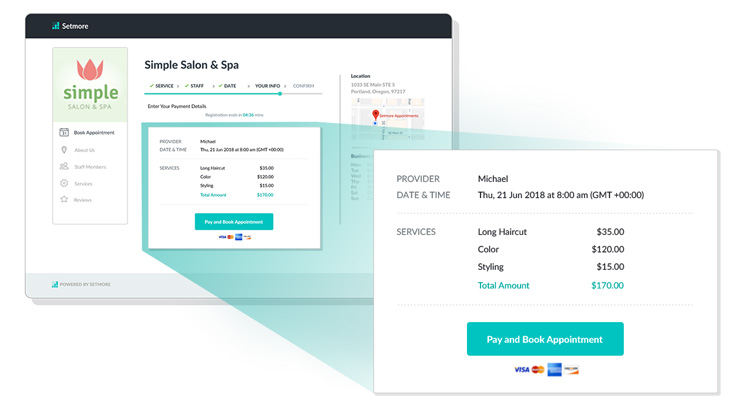 Setmore now supports taking payments for multiple services from the Booking Page. This means that whenever your customers select multiple services while booking online, they can now pay upfront for those services as they confirm the booking.
Right now this feature is available for users with:
Click here to read the support article re: multiple services in Setmore >
Once the new Square integration (referenced above) goes live, you'll also be able to take payments via Square, from the Booking Page, with a free, basic Setmore account.
—
Bug fixes
You can now refresh the Agenda View on the Setmore mobile app for iOS and Android with a "pull" gesture (finger press, hold & swipe down).

Adding new staff during the initial setup phase will now instantly reflect in the admin calendar.

Fixed a design issue with the

Booking Policy popup

.

Fixed an issue that caused Setmore to freeze when editing the cost of a class session.

Setmore will no longer show a "Scheduling Conflict" pop-up message when trying to edit a class session from the admin calendar, unless there actually is a scheduling conflict.

When updating back-end language settings, Setmore will now properly prompt the user before refreshing the screen.

When editing a service, clicking the "save" button in rapid succession will no longer create duplicate services.

Customer names with the "<" symbol will no longer muck up HTML/CSS elements.

New or cancelled appointments from the Customer tab will now properly reflect in the admin calendar without refreshing.
Check out Captain's Changelog: June 2018.
Stay tuned for future updates!

Thank you for reading 🙂
---
Committed to increased transparency and more responsive community outreach, Setmore will post monthly development updates to showcase some of our work and improvements made over the past 30 days.
Have a feature request? Post a comment below or email us at help@setmore.com.
by Setmore Appointments
Free, powerful online customer scheduling for businesses of all sizes.