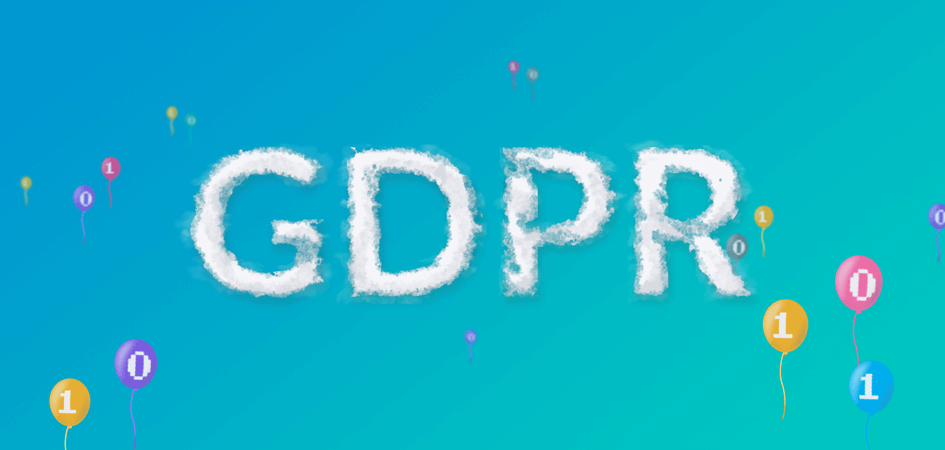 General Data Protection Regulation (GDPR), which is a set of new privacy protections passed by the European Union (EU) will go into effect on May 25th, 2018. Generally speaking, the purpose of the regulation is to help protect consumers like you with regards to how your personal data is collected and used by the online businesses, products, and services that you browse, sign up for, or otherwise use. This announcement explains how GDPR affects you as a Setmore user.
In practical terms, what does GDPR do?
GDPR gives you as a consumer more visibility and control into how tech companies (or any business entity, really) collect and solicit data from you, and what they do with it. For example, in most cases you now can formally request that a company "forget" or delete all personal data about you. If you're a business owner, then you may also have to fulfill these requests from your customers.
Does GDPR affect Setmore?
Setmore is based in the United States but is used by businesses all over the world, including in the UK and the EU. Accordingly, we've made some changes to help make Setmore compliant with GDPR that affects all users, regardless of location.
Does GDPR affect my business?
It might! Especially if you do business in UK or EU, or with citizens of the UK or EU. For obvious reasons, we can't provide legal advice or direction, but Setmore does offer a number of features and tools that can help you make your business more aligned with spirit of GDPR regulations.
Visit our support article on GDPR to learn more >
The big change: updated Terms of Use and Privacy Policy
Setmore has updated its Terms of Use and its Privacy Policy. You don't have to sign anything, but please note that by continuing to use Setmore on or after May 25, 2018, you consent and agree to the updated Terms of Use and Privacy Policy. A brief summary of changes is below, but you are encouraged to read the full documentation.
Click here to review the updated Setmore Privacy Policy >
—
Click here to review the updated Terms of Use >
—
A note on obtaining a Data Processing Addendum (DPA)
If you're in the EU or otherwise fall under the purview of GDPR and need to obtain a DPA from Setmore, you can sign our DPA at the following link:
Setmore – EU Data Processing Addendum (DPA) >
—
A minor change: rollback of the "Request for Review" feature
As of April 25th, Setmore had launched a new feature that would automatically email your customers after their appointment with you, and request that they post a review to your Booking Page. If you had this feature enabled, we reached out to you personally with an in-app message. If you received no correspondence from us, then the new feature probably didn't affect your Setmore account or your customers.
Click here to learn more about Customer Reviews in Setmore >
Due to the complications this creates in meeting GDPR compliance, we've decided to temporarily disable this feature for all Setmore users until future notice.
We'll be working on refinements to the Review Request feature to better align it with the spirit of GDPR, and we may launch an updated version of it in the near future.
—
A note on electronic communications from Setmore
In most cases, customers should opt-in to receive electronic communications from a business. However, there are a number of communications which Setmore considers "operationally essential" for the legitimate interest of booking of appointments and ensuring that your customers show up for their appointments.
When you sign up for a Setmore account, you consent to receive electronic communications from us (this is covered in our Terms of Use and Privacy Policy). This typically includes some service-related content that's designed to educate you about the Setmore platform and what you can do with it. But it also includes operationally essential messages such as appointment confirmation, cancellation, and reminders emails, as well as payment receipts for transactions logged in Setmore.
You may, at any time, opt out of our promotional or educational emails by clicking the "unsubscribe" link in the footer of each email. You can also email us at help@setmore.com and request to be unsubscribed from these emails.
You may not opt out of operationally essential emails, but you may change your account settings to determine which email notifications Setmore sends you. To do this, navigate to Settings > Notifications > Staff.
—
If your customers want to opt out of Setmore communications
Setmore doesn't send any marketing or promotional emails to your customers. All of the emails that we do send, such as appointment reminders and payment receipts, are considered operationally essential.
However, if your customers request to opt out of any electronic communications with your business and are adamant about doing so, or you just want to respect any such requests, you have a few options in your Setmore account.
If you want, you may also disable notifications and reminders that Setmore sends to all customers in your Setmore account under the Settings > Notifications > Customer menu.
What's next
Review the updated Terms of Use and Privacy Policy. You don't have to sign anything, but by continuing to use the Setmore website, products and services, you agree to the updated Terms of Use and Privacy Policy.
Read GDPR FAQs on the Setmore support website. Go here if you have any unanswered questions, or email our team of Setmore Experts directly at privacy@setmore.com.
Post a comment below if you have any questions, concerns, or praise for GDPR or Setmore.
—
Thanks for reading 🙂
by Setmore Appointments
Free, powerful online customer scheduling for businesses of all sizes.