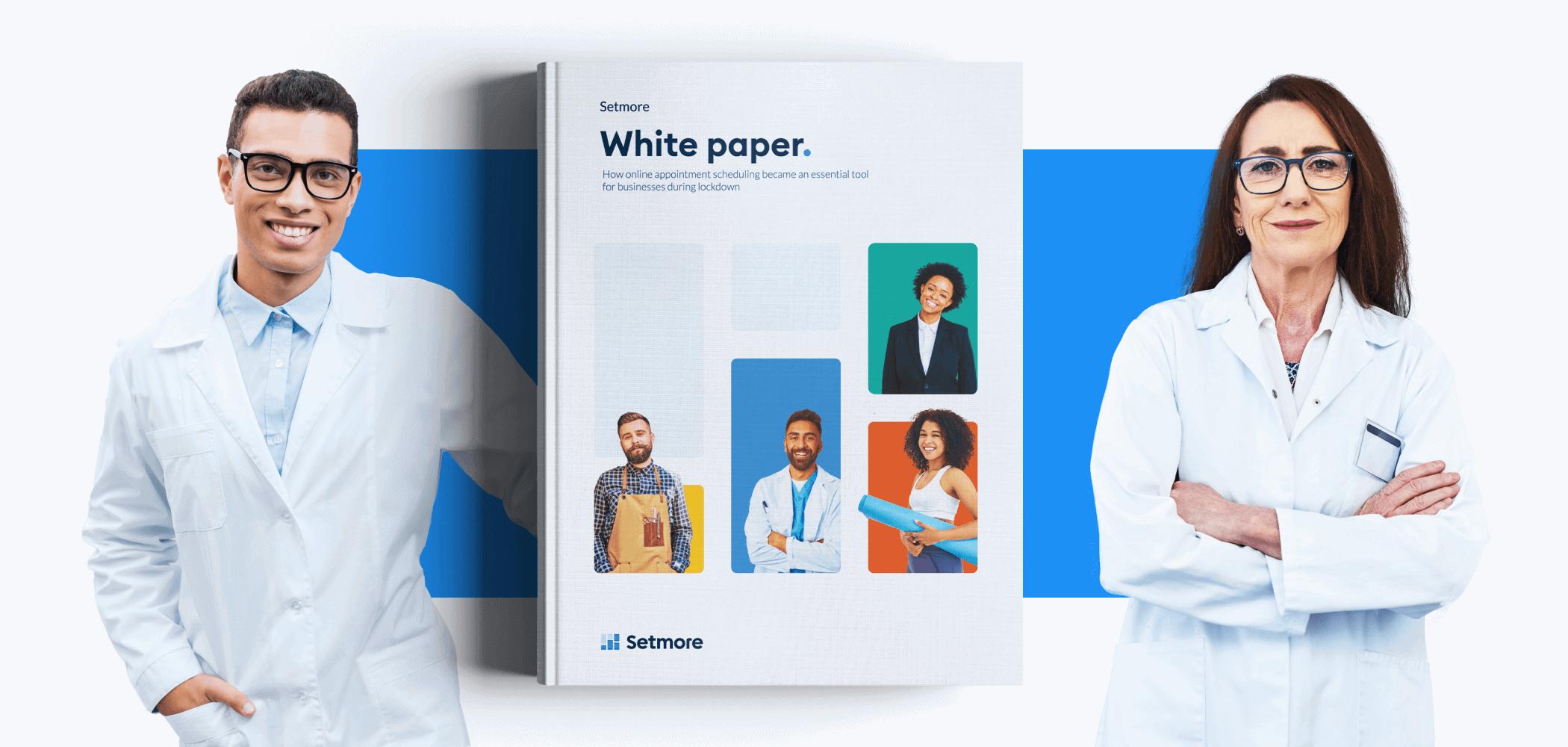 The search volume for telemedicine increased by 737% from March 2019 to April 2020.
Healthcare providers were some of the earliest adopters of online appointment scheduling. A 2017 study anticipated that 72% of patients would book appointments via computer or mobile devices by 2024.
Organizations such as the American Medical Association and American Telemedicine Association advocate for telemedicine's use. 
The adoption of telemedicine also surged by 50% in spring 2020 – amidst the coronavirus pandemic – with virtual healthcare interactions predicted to top 1 billion by the end of 2020.
The need for secure virtual appointments
As the Covid-19 crisis began, many healthcare services were unable to provide in-person appointments and pivoted to bookable telemedicine consultations. 
This year, Setmore introduced powerful video integrations with Zoom and Teleport. In the move from in-person conversations to virtual appointments, Teleport calls increased by 887% from January to July 2020.
Healthcare providers utilizing Setmore include medical, dermatology, obstetrics, oncology, ophthalmology, radiology, pathology, psychiatry and therapy, and rehabilitation and physiotherapy.
HIPAA-compliance and patient scheduling
Online booking software simplifies the booking process for patients and medical specialists. Most importantly, it ensures bookings can be made securely in an industry that operates with sensitive data.
For healthcare professionals, safeguarding protected health information (PHI) is a top priority. This is key to building trust with patients, who want assurance that their personal information is kept private.
Setmore Health enables healthcare services to take measures in providing a Health Insurance Portability and Accountability Act (HIPAA)-compliant online booking system.
HIPAA-compliant appointment software offers stricter security measures for any company which deals with protected health information. This includes all of the necessary privacy and security safeguards to meet the requirements of HIPAA. For example:
Enhanced security with built-in encryption 
Added authentication
Support from trained privacy experts 
A Business Associate Agreement (BAA) with everything you need to know about how data is used.
68% of patients state they are more likely to choose medical providers that offer the ability to book appointments online. It is no surprise that HIPAA-compliant scheduling software is now a vital tool for the healthcare industry.
To learn more about how the healthcare industry is utilizing online scheduling software to adjust to Covid-19, download Setmore's latest white paper.