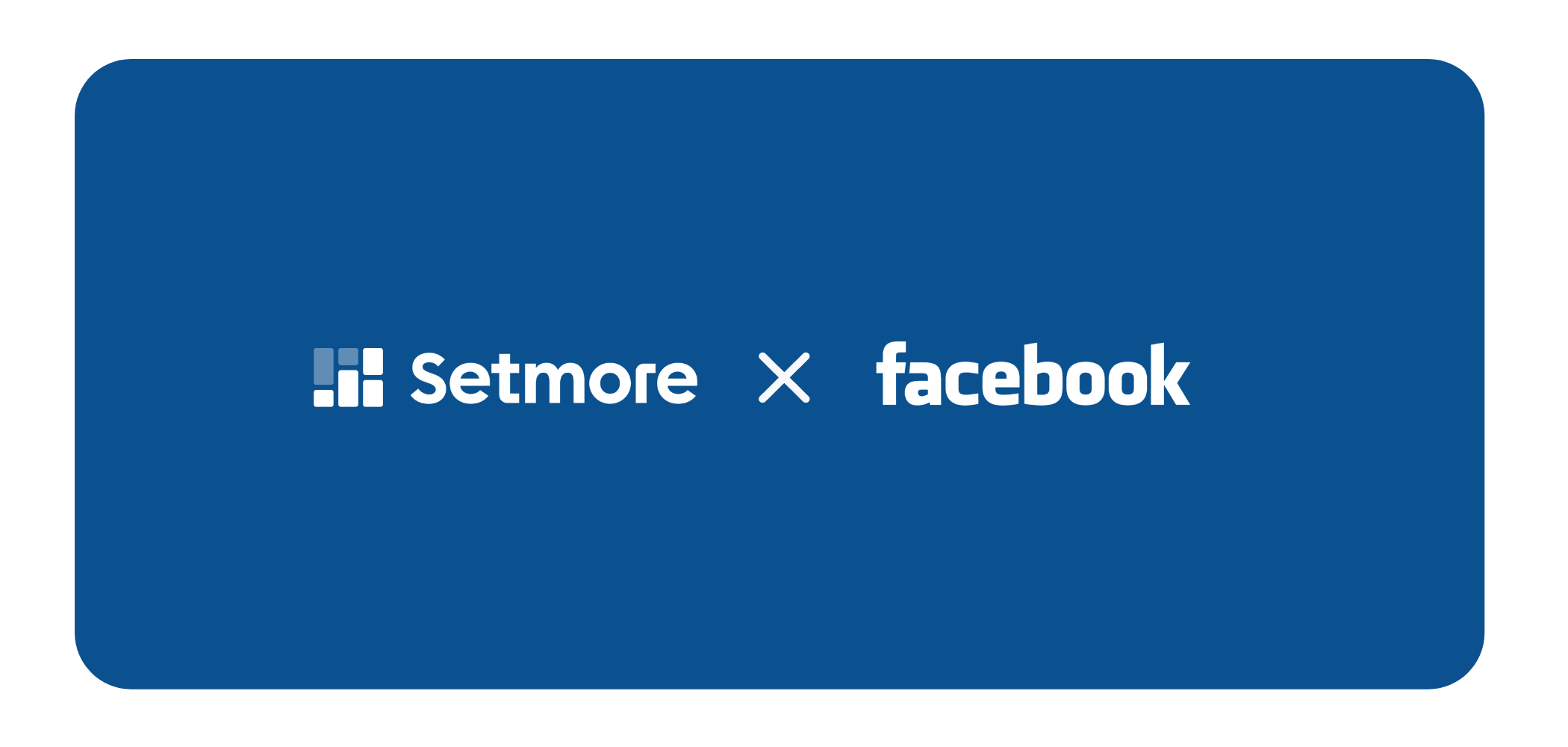 Facebook isn't just for killing time and keeping in touch with distant friends. As a tool to help promote your business, it offers all the advantages of a standalone website, plus built-in content sharing tools. You can also empower your followers to book appointments with you online using Setmore.
Don't use Setmore? Sign up for free!
There are two ways to add your Setmore Booking Page to your Facebook business page: as a "Book Now" button, which can be done from a desktop/laptop or your smartphone; and with the Setmore plugin, which can only be installed from a desktop/laptop. We'll cover both methods in the instructions below.
Before you do anything, you need a Facebook business page
This is different from a personal Facebook page. Setting up a business page is easy; just make sure to fill in your contact information and a full profile, including your company's logo.
Installing the Setmore plugin
The Setmore plugin for Facebook will add a "Book Now" menu option on the left side of your Facebook page that opens your Booking Page in the main viewing screen. However, due to limitations with the Facebook platform, this button will not be visible on mobile devices (see the next section for a mobile-friendly option).
In your Setmore account, navigate to the Apps & Integrations section, then scroll down and click on the Facebook card.
Click the "Install" button and Facebook will open in a new tab. Next you'll be prompted to specify which page to install the plugin to. Use the dropdown menu to select your business page and click the Add Page Tab button.
The plugin is now added, but you still need to connect it to your Setmore account. Do this by navigating back to your business page and clicking the "Book Now" button that appears in your left-hand menu.
A Setmore window will appear in the main viewing frame on your Facebook page. Simply enter the email address of your Setmore account and click the Connect button. The installation is now complete.
Now when customers click the "Book Now" button, your Setmore Booking Page will open up in Facebook's main viewing area. Users can schedule an appointment and it'll show up on your Setmore calendar.
Creating a "Book Now" button through "Add-a-Button"
"Add-a-Button" is a built-in button tool for Facebook that lets you link to a specific resource, in this case, your Setmore Booking Page. You can add a button from either your laptop/desktop browser, or directly from the Facebook mobile app.
From your Facebook page, click the "+Add Button" button that appears below your header graphic.
Specify the button type as "Book Now."
Next you'll be prompted to provide a destination URL for the button. Paste your Booking Page URL here. Be sure NOT to click the checkbox for "Link to an app" – leave this unchecked.
Finally, click "Add Button" or tap "Create." The Book Now button is now live.
Now when customers click or tap the Book Now button (even from the Facebook mobile app), it will open up your Setmore Booking Page in a new browser window.
Smarter booking through social media
Now when customers click "Book Now" on your Facebook page, they'll be directed to your Setmore Booking Page and can schedule an appointment with you. Any appointments booked this way will show up on your Setmore calendar, and all the email alerts and appointment reminders (if enabled) will be sent out automatically – all without you having to lift a finger.
Thanks!
– The Setmore Team
by Cassandra
Writer, editor and scheduling product expert at Setmore Appointments.