Free online appointment book
.
Empower your customers and team to schedule appointments with you online.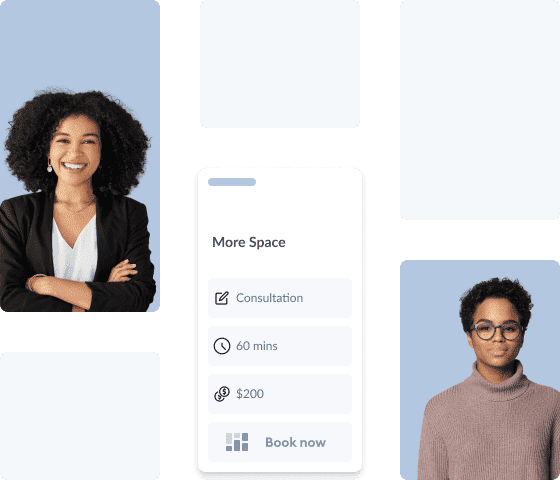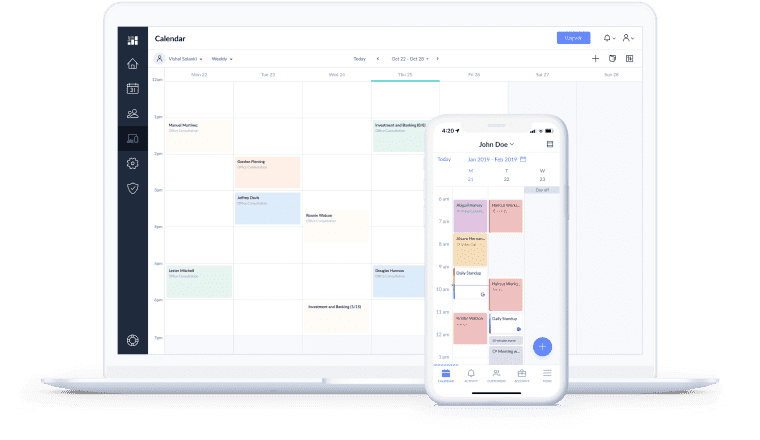 Simplify scheduling
.
Maximize your bookable hours by automating your scheduling process. For every appointment confirmed through your calendar and Booking Page, you and your guest receive an instant email confirmation and reminder.
There's no need for back and forth calls or follow-ups. Not only that, you can access a real-time view of your schedule on any desktop or mobile device.
Customize the booking experience.
When considering the best free online appointment book for your business, ensure it comes with all the features you need.
Sign up FREE
Personalize your calendar and let it populate automatically

Share your online Booking Page to take appointments 24/7

Cut down no-shows with automatic email or text reminders

View and manage all of your team members' schedules

Add a 'Book Now' button to your website, Facebook and IG

Keep up-to-date customer booking, payment and contact details
People
❤️
Setmore
Facebook

I've used Setmore for over 3 years, it's a brilliant booking app that does all the hard work for me!

―Rowena Gledhill

"

Awesome way to make appointments.

Capterra Top 20

Reservations
4.6/5 rating based on 233 reviews on Facebook.

Capterra

Setmore gives me a great option for online booking and booking management. I love that it gives my customers reminders and offers the opportunity to pay ahead of time.

―Christine M.

4.75/5 rating based on 749 reviews on Capterra.

Capterra

It's easy to set up and get started. I tried others for a minute and never finished.

―Holly B.
"

Clients find it very easy to use.

Capterra

Very easy to manage, great customer support, clear and simple interface.

―Jörgen P.

GetApp Category Leaders

Reservation & Online Booking
FAQs about free online appointment book software
.
Yes, for starters, check out these pages on the Booking Page and calendar. You'll find details on how to customize the display and share your availability.

Yes, you can transfer details from Setmore to Google, Office 365 and Apple calendars. This helps many users reduce double-booking by aligning their events. You have a choice between 1-way and 2-way syncs depending on your plan type.

Yes, your free online appointment book integrates with a number of leading CRM, marketing and sales platforms, including Mailchimp and Zendesk. When you connect your accounts, new contact details transfer from Setmore automatically. Get more information about integrations.

Customer logins enable people to edit and cancel their appointments online. When a change is made, it mirrors in your calendar right away. Your customers' email confirmations can also feature reschedule and cancel buttons so they have no need to contact you directly.

The range of industries that utilize Setmore is ever-growing. Typically, service businesses automate scheduling so providers can spend more time with customers.

For example, a free online stylist appointment book benefits salons and barbershops as staff can focus on clients in their chairs. There are less distractions from calls and calendars automatically update with new appointments. View more use cases.
For more information, explore our features, integrations, and use cases.
Ready for next-level organization?
Explore our plans to find the best free appointment book online. You can upgrade and add more team members at any time.
Monthly billing
Annual billing
Free

Up to 4 users

$0 user / month

Premium

Up to 2 users

$125 user / month

Get up to 58% off*


Annual billing

Annual billing

Pro

3+ users

$95 user / month

Get up to 58% off*


Annual billing

Annual billing
Make the magic happen, we'll make sure it happens on time.
Sign me up