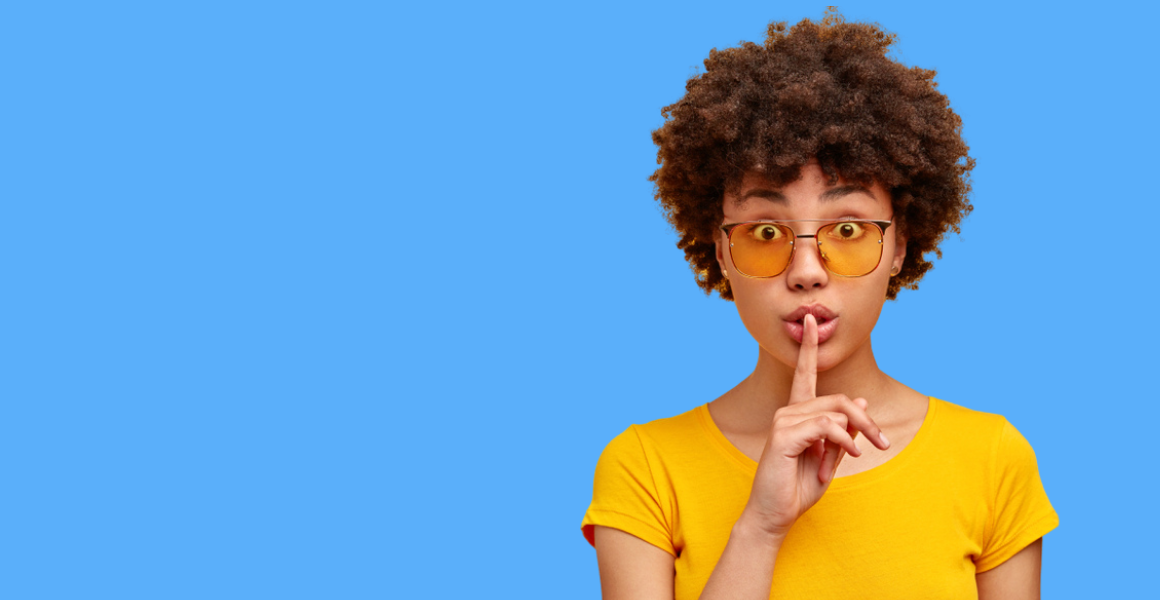 You might've heard the phrase, "Silence is golden." Well, when it comes to the salon business, that's increasingly the case. More and more clients are requesting silent services. They want to work, chill, read or just switch off while you do your thing.
This phenomenon isn't entirely new but might sound wild to hairdressers, barbers and stylists who rely on rapport (as well as their standout skills) to keep clients coming back. The pandemic has changed what consumers want, with many now preferring vocal distancing.
And it's not just your audience. Salon team members can feel drained from having to take on confidant duties, while also providing their services. Dispensing advice and listening to people's stories is often expected of stylists. It's only natural for you to want a break now and then – or go all-in and offer silent services only.
Read more about this at The Guardian. Below, we've highlighted a few ways you can introduce silent services to appeal to more clients and give your team additional options at work.
Add a new silent salon service.
Create a new service as usual but be sure to label it as 'silent' in the service name and description. When scheduled, the relevant staff member gets an instant confirmation that specifies whether it's a standard or silent appointment.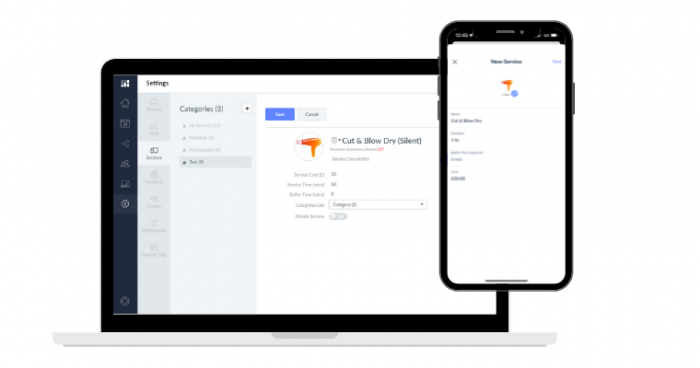 In your web app, open Settings > Services and click '+ Add service' in the top-right.
Add a name and description for your silent service, and specify the duration and cost.
Assign salon staff to provide the silent service.
Click the 'Save' button and the silent service is bookable.
If there are two versions of the same service, e.g. 'Eyebrow tinting' and 'Eyebrow tinting (Silent)', we recommend listing them together on your Booking Page. This way, visitors can see their options clearly.
Ask your clients if they prefer a quiet cut.
If you'd like to offer a silent option for all of your services, consider adding a custom field to your intake form. This way, you don't need to edit your service menu. Your team members can simply check a client's preference before their appointment.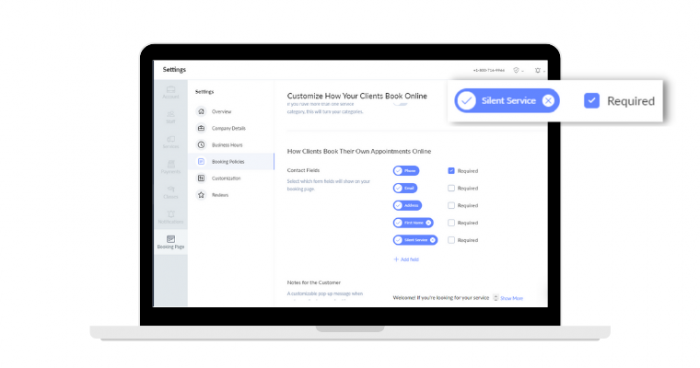 In your web app, go to Settings > Booking Page > Booking Policies > Contact Fields.
Select '+ Add field' and specify a label such as "Get styled in silence? Yes/No." You can make completing the field mandatory.
Click 'Save' and the custom field appears on your Booking Page intake form.
There's no need for guesswork based on how chatty a client seems. And clients can enjoy the calm from the get-go, without having to request it.
Promote silent services with a pop-up.
Whether you offer specific silent services or shushed versions of every service, you want to draw attention to this new offering. Create a Booking Page pop-up to raise awareness as soon as visitors click through and gain an edge over your competitors.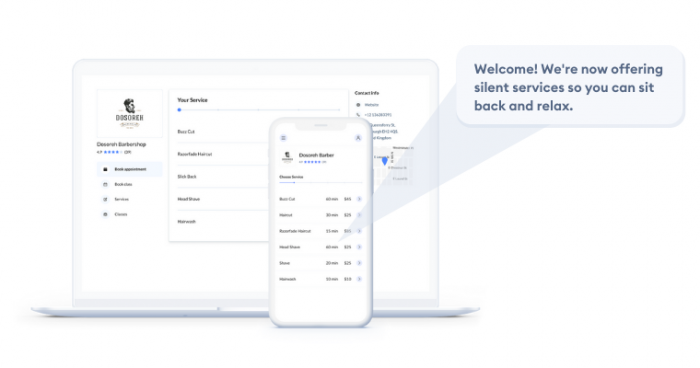 Open your web app and go to Settings > Booking Page > Booking Policies > Notes for your customer.
Type your promo message in the form field provided and click outside of it to save.
Open your Booking Page to verify your pop-up displays.
Give them the silent treatment 🤐
The greater flexibility your salon or barbershop offers, the wider its client reach becomes. Work with what's working and take note of changing consumer habits. If your local area is dense with competitors, introducing silent services is an ideal way to differentiate your business.
Noticed any other trends in salon booking? We always want to hear from you. Let us know on IG, Facebook, Twitter or LinkedIn. You can also visit our salon resources to find more articles, and videos to grow your business.
Happy scheduling!