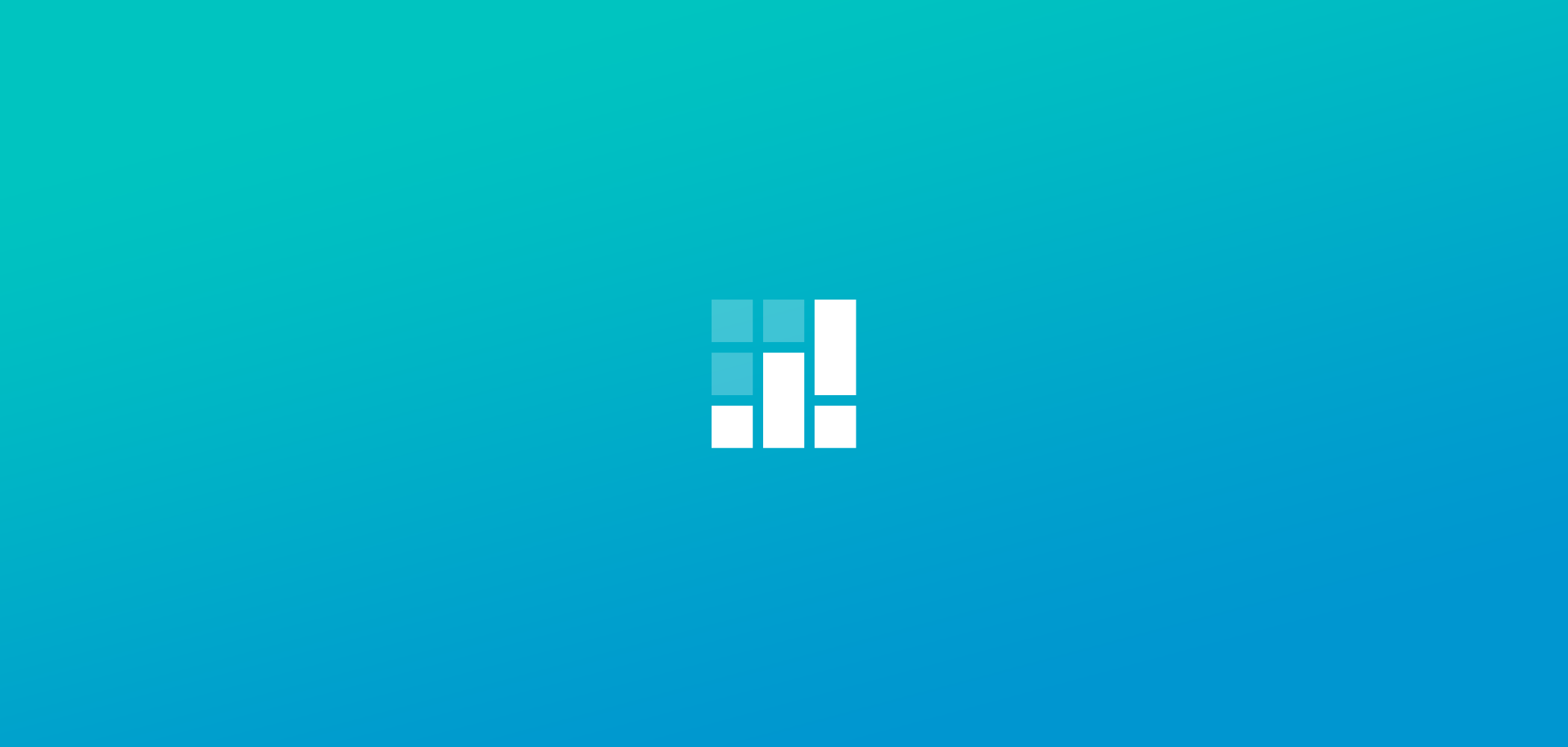 The summer of Setmore 2017 kicks off with a few new features, bug fixes, and a brand new Setmore website. Continue reading for details!
New website
Setmore's website got a much-needed facelift. This brand new design and color palette helps modernize Setmore's online presence, along with a revision of subpage content to help improve information accuracy and clarity.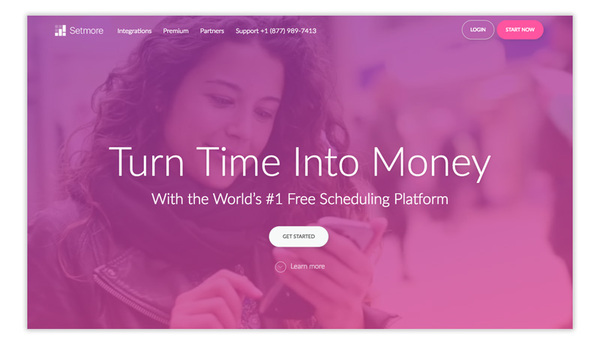 Check it out on Setmore.
Platform update: country selector
You can now set your default country under Apps & Integrations > Your Booking Page (Configure) > Company Details. This lays the groundwork for an upcoming feature, and will also improve data accuracy when it comes to taking in customer phone numbers, among other things.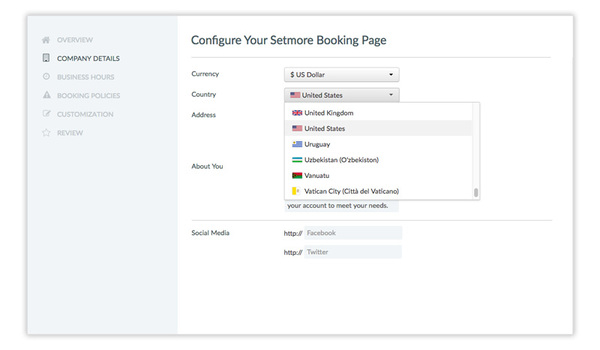 Check it out by logging in and going to the company details tab.
Platform update: tech support touchpoints
We've set up a new hotline to handle your tech support questions and concerns. On the back end, this change also resulted in some some additional organizational resources in the form of new, highly skilled call responders.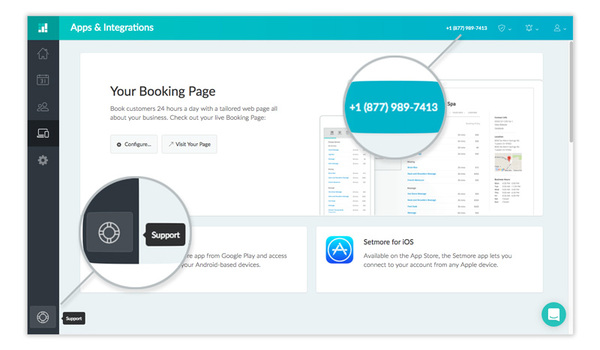 You'll also notice a new clickable button in the bottom-left corner of your Setmore interface. The Lifesaver icon will now take you directly to Setmore's database of support articles, which to date feature more than 100 how-to guides and over a dozen tutorial videos (and counting).
Setmore iOS update: 3-day calendar view!
You can now see up to three days of tabular calendar view in your Setmore iOS app! Toggle 3-day view by tapping the icon in the top right and selecting "3-day view". To see previous or remaining days, simply swipe left or right on the days of the week.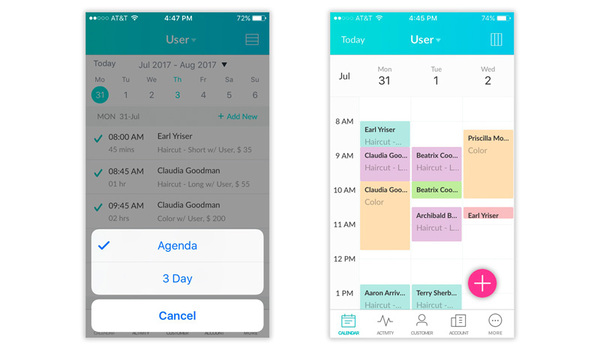 This feature is currently only available in iOS. The Android version is coming soon.
Bug fixes & performance improvements
With your feedback and help, our team of testers and QA specialists was able to squash the following bugs and made the Setmore platform even stronger:
Platform:
Fixed button alignment issues in the "Delete" confirmation pop-up message.
Fixed a broken button image used to de-activate the Stripe integration.
Fixed a bug that prevented users from downloading a .XLS file through the Export Schedule feature.
Patched a handful of instances that allowed some customers to book an appointment during closed business hours.
iOS/Android:
Fixed a bug that prevented users from logging in using their Facebook login.
---
Committed to increased transparency and more responsive community outreach, Setmore will post monthly development updates to showcase some of our work and improvements made over the past 30 days. 
Have a feature request? Post a comment below or email us at help@setmore.com.
by Cassandra @ Setmore
Writer, editor and scheduling product expert at Setmore Appointments.