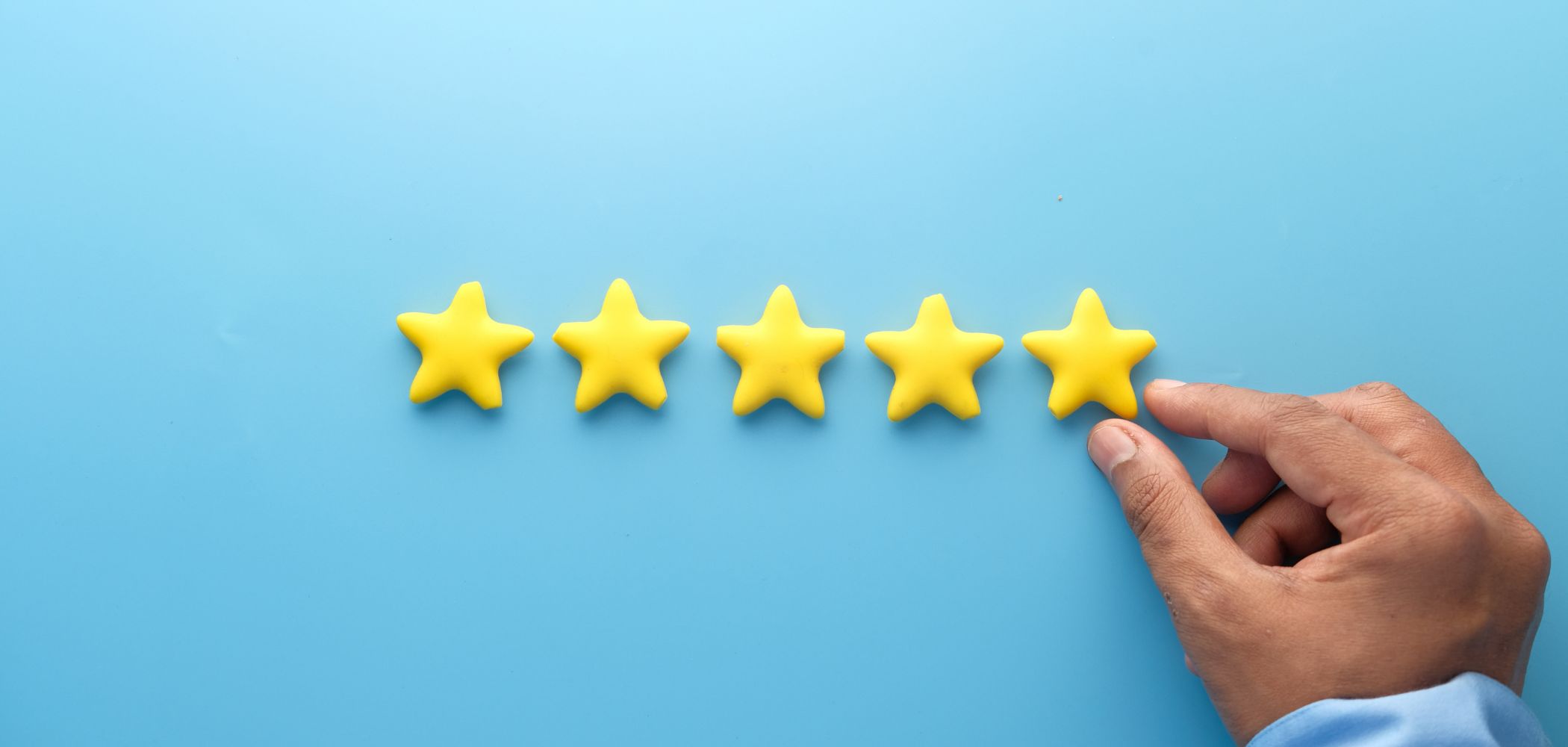 The customer's journey encompasses more than just your service, it also includes everything leading up to that service: booking the first appointment online, getting a text reminder the day before the appointment, and the 5-10 minutes of milling around the front desk area, waiting to have their name called. Mapping out these steps is a bit like playing a game of Monopoly or Candyland – each step is either a possible win or a missed opportunity.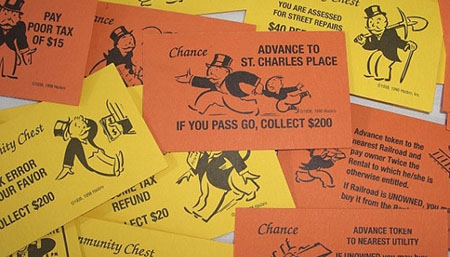 Imagine stacking the deck so all your customers get are positive outcomes.
If you want to meet the threshold of customer satisfaction that's going to earn you a 5-star review, you want to string together as many positive interactions as possible while hitting as few snags as possible. Think about it this way: without a solid lead-up experience, a great service can be seen as mediocre. However, with a solid lead-up experience, a mediocre service can be seen as great.
'Online' is square one
Your website is almost always the first point of contact with any customer, so that's the first square on your customer journey game board. We've discussed website strategies in previous blog posts and all those rules still apply: make sure your services are clearly labeled and priced, and that your "Book Now" button is plainly visible from your home page. Once booked and leading up to the appointment, a well-timed text reminder is effective at preventing no-shows. It's also a non-intrusive, helpful way of engaging customers that reflects positively on your brand.
If you follow the Setmore blog then you'll already be familiar with these strategies (if not already using them), but the rest of this discussion is largely focused on what customers experience once they're on-site.
A tale of two salons
Your waiting area or lobby should be a place that people want to spend time in. It's a lot easier to make walk-ins feel welcome if there's food and drink and nice decor, but you can also use this space to instigate a specific feeling in people while they wait. Start looking at your storefront as a fully customizable space that you can engineer to do some of the pre-game work for you, to prepare customers for a more memorable service overall. To better understand how this works, let's take a look at two real-life businesses who have it figured out.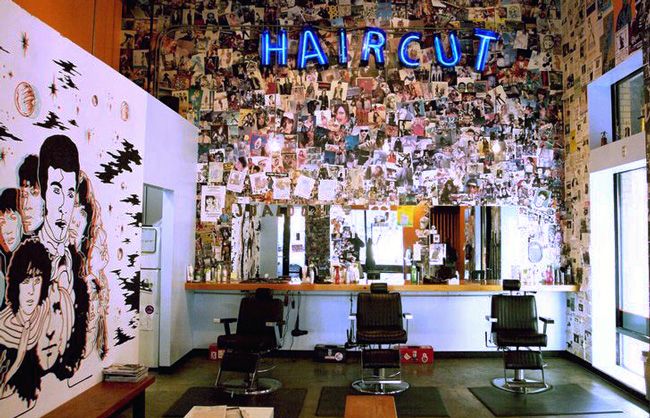 Bishops Barber Shop – Source: Yelp
The interior of Bishops Barbershop offers a bright orange color scheme and neon blue signage that's vibrant and alive. The walls are plastered with magazine cut-outs of celebrities and music icons, David Bowie features prominently. You immediately get a sense for the kind of haircut you're going to get even before talking to the front desk staff, who offer you a complimentary beer while you wait.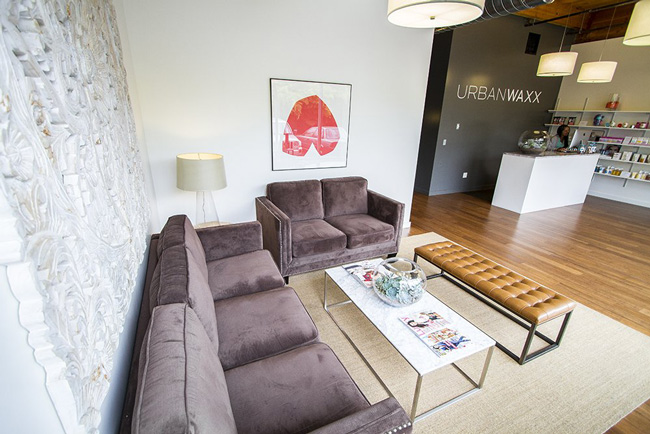 UrbanWaxx – Source: Yelp
Now contrast this with the reception area at UrbanWaxx. The lobby is luminescent with lots of open space, further emphasized through tall ceilings and vast windows. Immediately after checking you in, the front desk staff offer you coffee or tea, while snacks including jelly beans and M&Ms are provided in a self-serve area. This waxing salon knows you're going to be there for a while, so they give you time to enjoy your drink, leaf through a magazine, and relax before calling you back for your appointment.
The feeling you get from standing inside either lobby immediately conveys the experience they want you to have. For Bishops: excited, energetic, enthused. For UrbanWaxx: relaxed, peaceful, calm. And the free snacks and beverages are all designed to put you in a good mood. The takeaway here is that your environment influences how customers perceive your brand while priming them for the type of experience they're about to receive, and it enhances the overall experience before the service has even taken place.
A chain-reaction of positivity
So what makes these lead-up experiences so powerful? It's because they hit positive notes on virtually all the steps in the journey. It's easy to point at free drinks and snacks as the obvious answer but you'd be overlooking the crucial point that it's not just one little thing, it's a lot of little things working in concert. Let's deconstruct the core ingredients to find out how to make the experience even better:
First impressions
It largely depends on context – if you're a solopreneur or you deliver services off-site, then you might not have a receptionist. However, first impressions still matter, so in online spheres such as email or texting you should rely on clear communication in place of a hearty handshake to make new customers feel comfortable. If you do have a receptionist or front desk staff, however, then these personnel are in a unique position to run defense against negative experiences – such as if the stylist/specialist is running late on their previous client and needs 15 minutes' overtime. In either scenario, first impressions matter significantly towards setting the tone for what customers can expect from your business later on.
Environment and presentation
As we saw in the comparison above, you can construct your storefront environment to do a lot of work for you as far as communicating to customers what your value proposition is. However, presentation extends to services delivered off-site, too. You may not be working within a lobby space, but the way you present yourself in terms of the uniform you wear, and the vehicle you drive (if it's a service vehicle) also matters. A dusty, rusty pickup piled with tools in the bed could send the wrong message, and the same applies for wrinkles in a dress shirt. All these physical cues set an expectation of what's to come.
Consumables and other goodies
Complimentary beverages and snacks can put customers in a good mood from the get-go, or remove impediments to a good mood such as hunger or thirst. But not everything you offer has to be edible – it could be as simple as a stack of recent magazine issues, kids' toys in the lobby, or an iPad loaded with apps. The goal is to enable clients to distract themselves through the waiting period. To that end, offering free Wi-Fi has become expected at most businesses and it fulfills the need for diversion. As an added bonus, internet connectivity presents new opportunities to ask clients to check-in online, post a review for an immediate discount, or sign up for an email newsletter on the spot.
Setting up the final play
Not every customer who enters your business is bringing the same level of enthusiasm, but you can help charge them up with the small things that we've discussed in this article: a clean website and booking experience; friendly front desk staff; Wi-Fi access; and loads of unexpectedly yummy goodies. When your customer is happy and wowed by your service, then you can start to ask for things at the end of the appointment, like 5-star reviews, referrals, and pre-bookings for the next appointment.
by Cassandra @ Setmore
Writer, editor and scheduling product expert at Setmore Appointments.