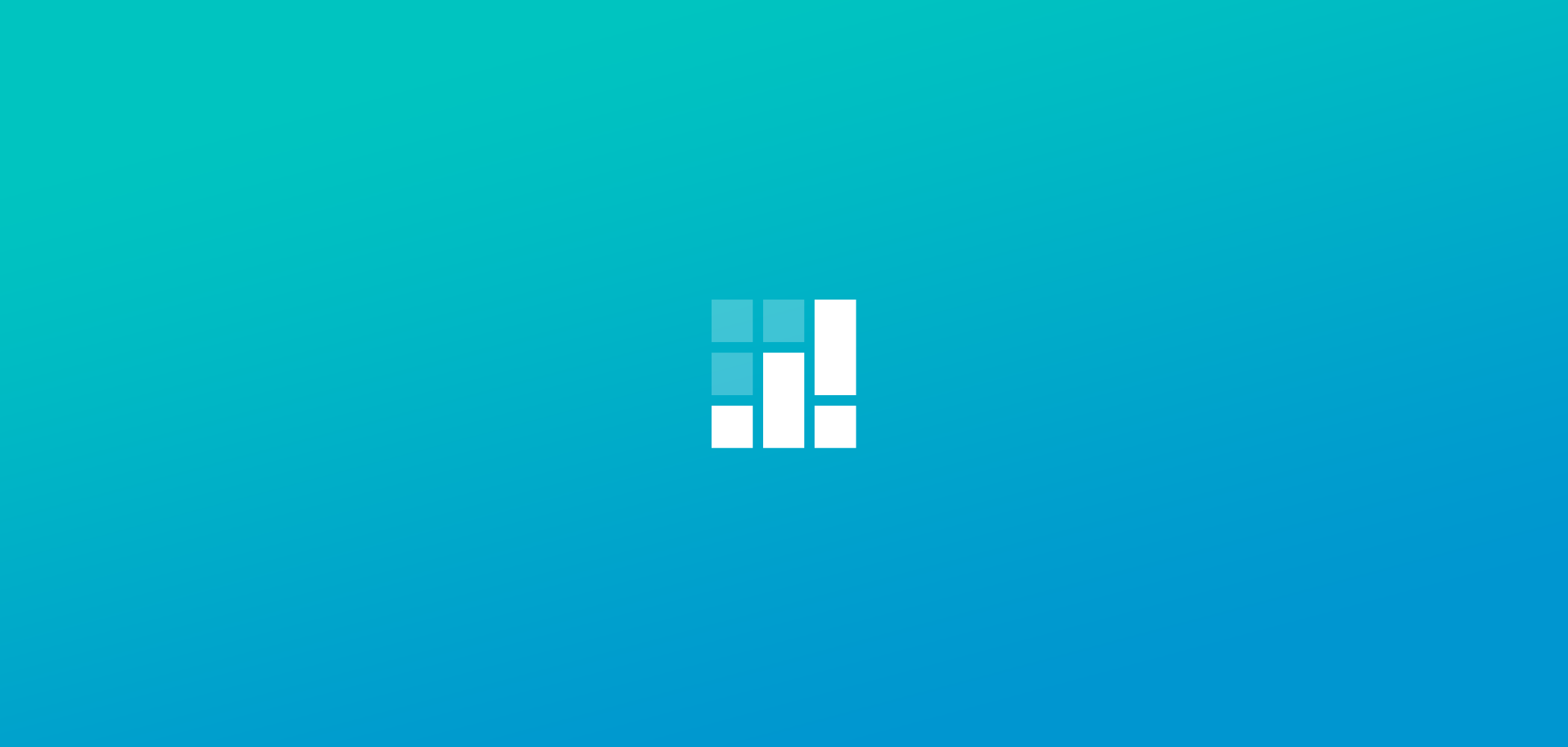 Search Engine Optimization
—
3

min read
Small business is one of the major driving forces of the national economy. However, the booming market has posed its own challenges. Finding new customers and encouraging word of mouth are two such challenges making an online presence a necessity. Local search optimization is the bare minimum for small business online marketing, and utilizing social media to engage the new and existing customers is the next logical step.
Google plans to help you reach new customers while engaging existing ones.
Use the "Get on Google" button to create a new profile from scratch—you'll need to have a Google account to go forward. Once you log in with your Google account, you'll land on Google Maps. You can search for your business name. If there is a listing for it, you can claim it. If it's not listed, you can create a new business listing with Google.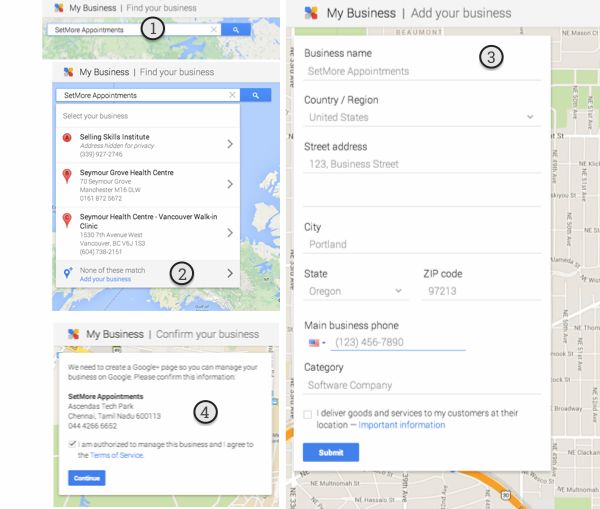 Once you've created a listing, Google will help you create a Google+ business page. Small businesses can use this page to connect with potential and existing customers. As you confirm the page, the creation wizard will ask for your email address to which to send a confirmation email. Be sure to verify your information before finally hitting the "Submit" button. (You can also skip this step for later.)
All set! You'll land on your Google Business Dashboard where you can share updates on your newly created Google+ page, see insights for your business page and start a Google Hangout with your existing followers. If your page is new, the insights might not show up until there's been some activity. When it does, it looks like this: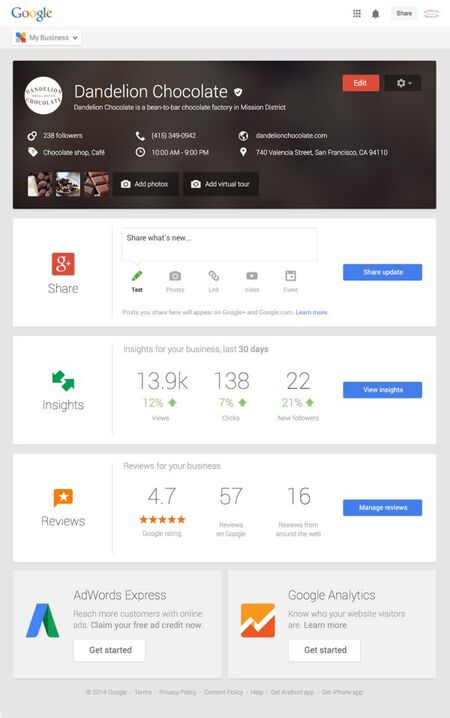 The apps grid button at the top right corner of this screen makes all the relevant Google apps easily accessible at all times: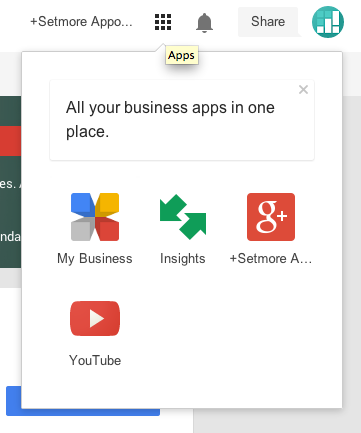 Google's new business tool is not limited to local businesses only. If your business isn't location-based, you'll just skip the step involving the Google maps listing. Everything else remains the same.
Local Search Optimization with a SmartPhone
The smartphone app is a one-step extension of the web app. It'll let you add/edit your business listings on search, maps and more. It'll also allow you to get the insights. Download Google My Business >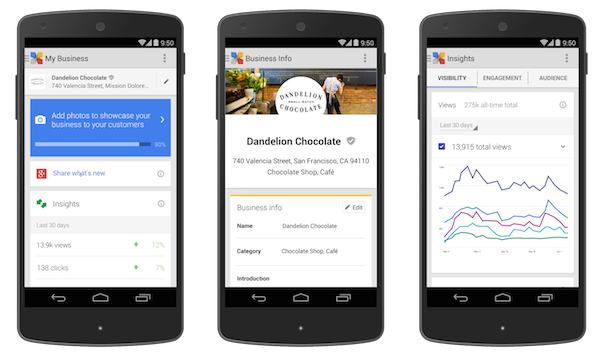 Does it Help?
Yes, in a way, it does.
Since the search giant is vital for small businesses looking for new customers—especially as organic search marketing becomes a key acquisition strategy for new and old businesses—the new tool will help small businesses achieve better local search dominance.
However, the social engagement with your Google+ page or YouTube channel stays the same, only bundled with Google's new business pack.
That being said, holistically tying the whole experience together will definitely make a stronger impact and therefore be more beneficial for small businesses.
It is truly helpful in one area: local search search optimization. Otherwise, it's a nice aim at the small business market yet to be online (while many have websites, they've yet to leverage the power of social media). Google+ can definitely be a place to start.
by Setmore Appointments
Free, powerful online customer scheduling for businesses of all sizes.