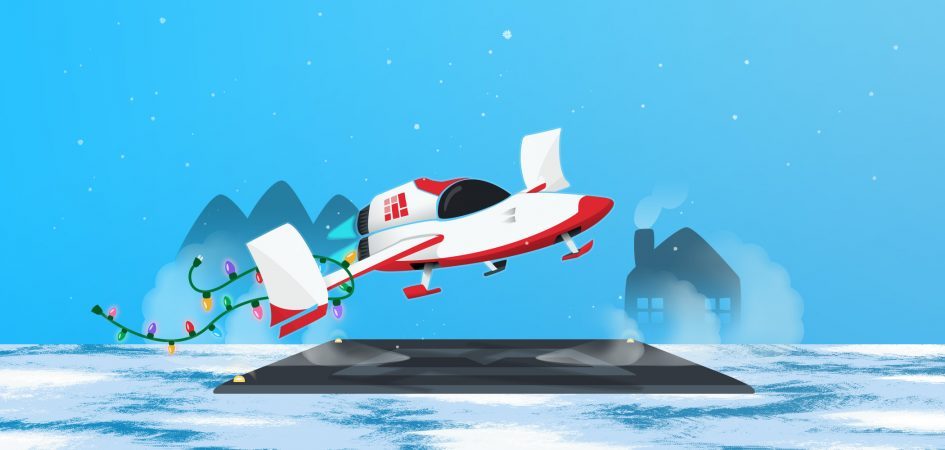 The curtain closes on 2018, and on another high-volume batch of bug fixes. This month we introduced a new, more efficient way to check on your appointment reminders! The Square integration is also literally just around the bend and the hype plane is coming in for a landing, so please make sure your tray tables are in their upright and locked positions. Continue reading for details, below.
---
A new way to check reminder status
One of the most common support requests we get is about appointment reminders. Previously, Setmore would only tell you if a reminder was or wasn't sent. We just launched a new "smart" reminder status window that will give you more detailed and more actionable information. To access this status window, click on any appointment in your Calendar tab to bring up the Appointment Details window. Then, click the "info" tooltip next to the Appointment Details header.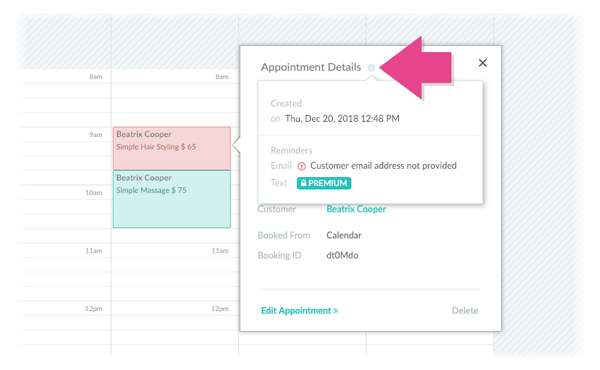 Here you'll see when the appointment was created, when the reminder was sent, or the specific reason for failure if the reminder didn't send. Here's some additional items to note when checking your reminder status:
When customers report not receiving an email reminder, but the status window indicates a successful send:

The email reminder most likely ended up in the customer's spam folder. You can also double-check that the customer profile has the correct email address. Most people have more than one email address for personal/professional uses.

Instruct your customer to check their spam folder, or add

no-reply@setmore.com as a safe sender in their email client.

Sometimes reminder text messages are "blocked by phone carrier."

Many phone carriers will automatically block marketing or sales-oriented text messages. Setmore text reminders are transactional in nature, and we try to work proactively with carriers to ensure maximum uptime on our send rates.

If you see this error message in your reminder status, you can try to simplify and remove any sales-oriented language from your text reminder template. (See Customizing Text Reminders in the

support article here

.)
We hope this feature will help you in managing your email and text reminders! But if anything comes up, you can always message us in-app for even more clarification if your reminders aren't being sent.
—
Update on the Square integration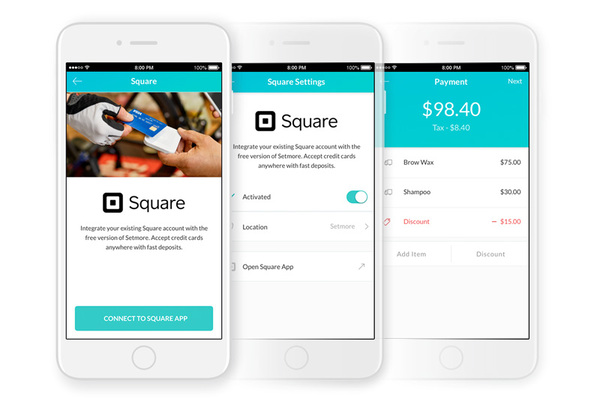 It shouldn't be long now. We anticipate an official launch of the Setmore-Square integration sometime this January. And we already have hundreds of beta users successfully taking payments every single day. If you're new to Setmore or haven't been reading the deployment notes for the last few months, here's a few reasons why the Square integration is such a big deal:
You can use the Square integration with the free, basic version of Setmore.

This is unlike the Stripe integration, which requires a Setmore Premium subscription.



Finally swipe, tap, and dip cards to accept payments.

Generate better in-person experiences with your customers when you don't have to manually key-in card info.



Payments round out your online booking experience.

This integration shortens the distance between service delivery and profit, making it easier to run your business.
As you might expect, with something as important as payment processing, we're being extra careful to make sure all of our t's are crossed and i's are dotted. Hence the long wait. But we know it'll be worth it.
—
The Squish List: bug fixes and refinements
Account
Republic of Ireland is now listed under the country selector.

A scroll bar will now appear if a service description is overly long.

Updating the label for a recurring appointment will now occur instantly instead of waiting for a refresh.

Fixed an issue that prevented some users from activating the beta Square integration.

Fixed multiple typos in the Finnish, German, Italian, French, and Russian language settings.

Changing options in the Settings > Account tab will no longer cause the window to revert to the Notifications tab.
Booking Page
Fixed an issue that sometimes prevented the Google Maps pin from showing.

Fixed a bug that sometimes caused "Contact Fields" under Booking Policies to disappear.

When entering Greek language characters into customer Contact Fields, the fields will now properly save their inputted values.

Fixed an issue that caused some special characters to be replaced by code when displayed on the Booking Page.

When translating the Booking Page in a Chrome browser, all page elements will remain interactive as intended.
Calendar
It is now possible to edit a double-booked appointment after deactivating double booking.

Custom Contact fields will again properly display in the customer intake form when adding a new customer from the Calendar tab.

Fixed a bug that sometimes prevented selecting an existing customer when booking an appointment.

Rescheduling appointments to a new staff member's calendar will now instantly reflect in separate browser tabs, if opened.
Classes
In the Session Details window, clicking on the session name will no longer close the window.

On creating a new class session, when selecting a category, the form field names will no longer disappear.

Fixed a bug that caused customer Contact Fields to not update correctly when booking a class session.
Customer Profile
The reschedule link in the Setmore confirmation email can now only be used to reschedule the appointment once. (Customers can reschedule any subsequent appointment for the given appointment slot from the newest/latest appointment confirmation email.)

Recurring appointments listed in the Customer Login's "My Schedule" page will now correctly display in chronological-descending order.

Fixed a design issue with the intake form for customers who attempt to reschedule from the Setmore confirmation email.

Duplicate class sessions will no longer display in the Customer Login's "My Schedule" page.
Onboarding
On creating a new account, updating working hours for the selected staff member will now immediately reflect on the calendar page.

The signup process will no longer freeze if you lose and restore your internet connection.
Stay tuned for future updates!
Check out Deployment Notes: January 2019

Thank you for reading 🙂
---
Committed to increased transparency and more responsive community outreach, Setmore will post monthly development updates to showcase some of our work and improvements made over the past 30 days.
Have a feature request? Post a comment below or email us at help@setmore.com.
by Setmore Appointments
Free, powerful online customer scheduling for businesses of all sizes.