Schedule Appointments with Customers from Weebly
A user-friendly website builder that allows you to create stunning websites with zero coding experience. Most features in the editor are drag-and-drop, and Weebly provides dozens of free templates to get you going.
How it works with Setmore
Setmore provides a snippet of code that links directly to your online Booking Page. All you do is copy and paste the code into your Weebly editor using the "Embed Code" feature. Once deployed, you can take appointments directly from your website!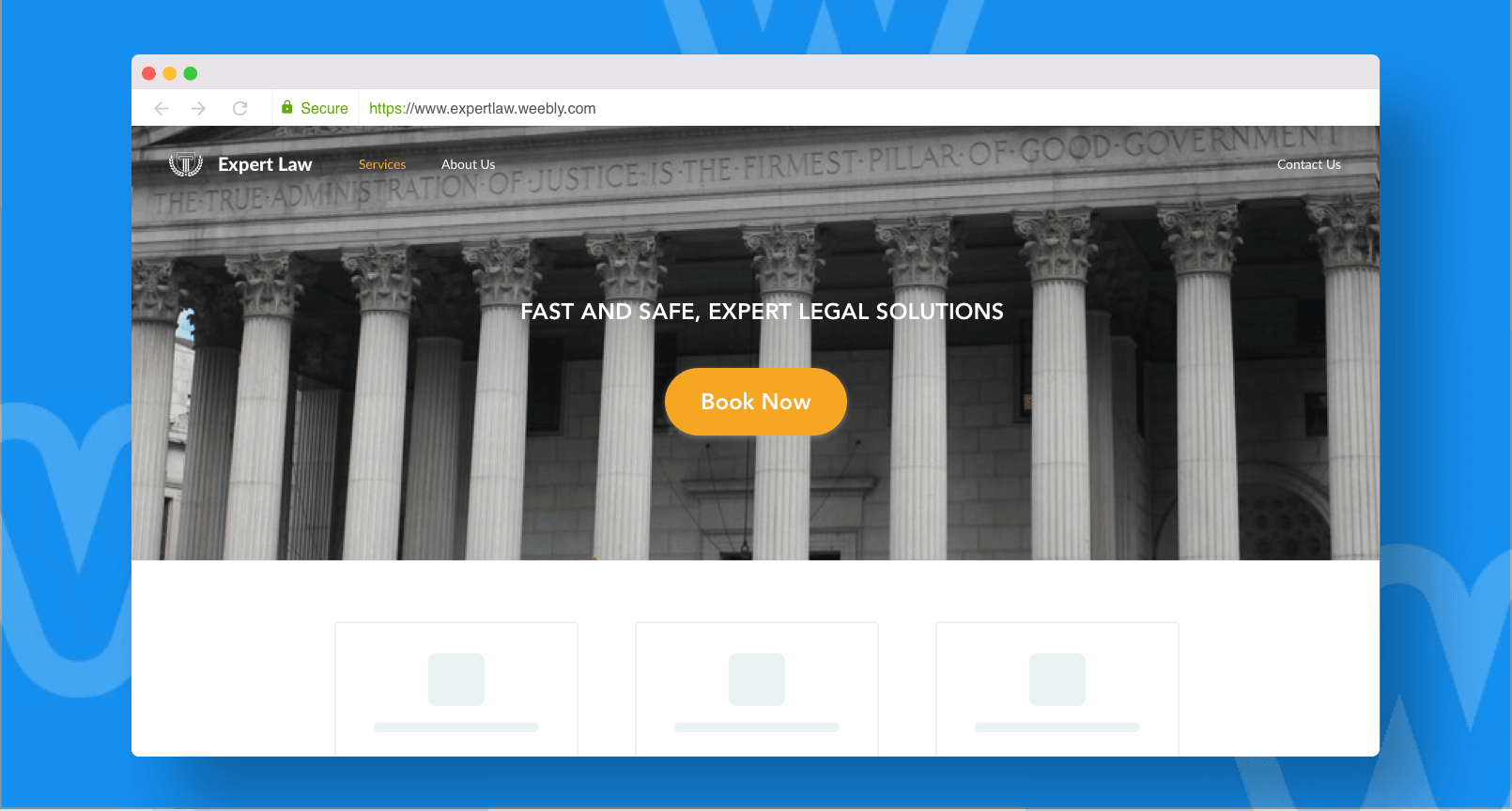 Visit Weebly.com
Maximize Your Chance of New Customer Appointments
Potential customers reach maximum interest levels when they're researching your services online. Do you want more appointments? Then nudge customers in the right direction when they're most receptive to it. By adding online booking capabilities to your Weebly website, you can channel your customer's motivation into booking an appointment on your business calendar, and you'll save them the hassle of calling in.
If you haven't already, be sure to sign up for a Setmore account. It's simple and free, you'll be booking your first appointment in minutes.
Make It Easier for Customers to Book Online
Adding Setmore to your Weebly-powered website opens your business up to a whole new world of customer engagement. You stand to benefit the most from this integration if any of the following applies to you:
The first interaction that most customers have with your business is on your website.
Customers already have a good idea of what they need, and could reasonably set up their own appointments without having to speak to a professional.
Or, customers could benefit from an initial consultation to better understand how you can best meet their needs.
Add a "Book Appointment" Button to Your Weebly Site
The Weebly toolbox gives you the ability to embed an excerpt of HTML code anywhere on your website. This is the tool you'll use to add your Setmore "Book Appointment" button.
Step 1: In Setmore you'll select how you want the Book Appointment button to behave (such as, should the Booking Page open in a new tab or in a lightbox? etc.).
Step 2: Setmore will auto-generate a snippet of code that links directly to your Booking Page. Copy this snippet of code to your clipboard.
Step 3: In your Weebly editor, use the "Embed Code" option to add an editable HTML field on your workspace. Click the Embed Code box to edit the code, then paste the snippet from Step 2, and save/publish your changes.
Frequently Asked Questions
Is it possible to change the way the "Book Appointment" button appears visually?
Yes. The button itself is just an image file that hyperlinks to your Setmore Booking Page. You can use your own button imagery at your discretion, then link it to your Booking Page URL.
I want to add my company logo and contact info to my Booking Page. How do I do that?
Most customization options for your Booking Page can be found under Apps & Integrations > Your Booking Page (Configure). Specifically, the ability to add a logo or contact info can be found under the "Company Details" tab within the Booking Page menu.
Can I remove the "Powered by Setmore" bar from my Booking Page?
Yes. With a subscription to Setmore Premium, you can remove all the Setmore brand elements from your Booking Page. Once you upgrade, go to Apps & Integrations > Your Booking Page (Configure) > Booking Policies, and scroll down until you see the switch for Setmore Branding.