Book Appointments from Your Business Website
Because your website is often your first point of contact with new and potential customers, you want to make it as easy as possible for customers to book an appointment with you.
How it works with Setmore
Choose between adding a "Book Appointment" button anywhere on your website, or embed your Setmore Booking Page in an iframe on a separate webpage. Doing this will allow online visitors to schedule an appointment with you anytime day or night, no phone call required.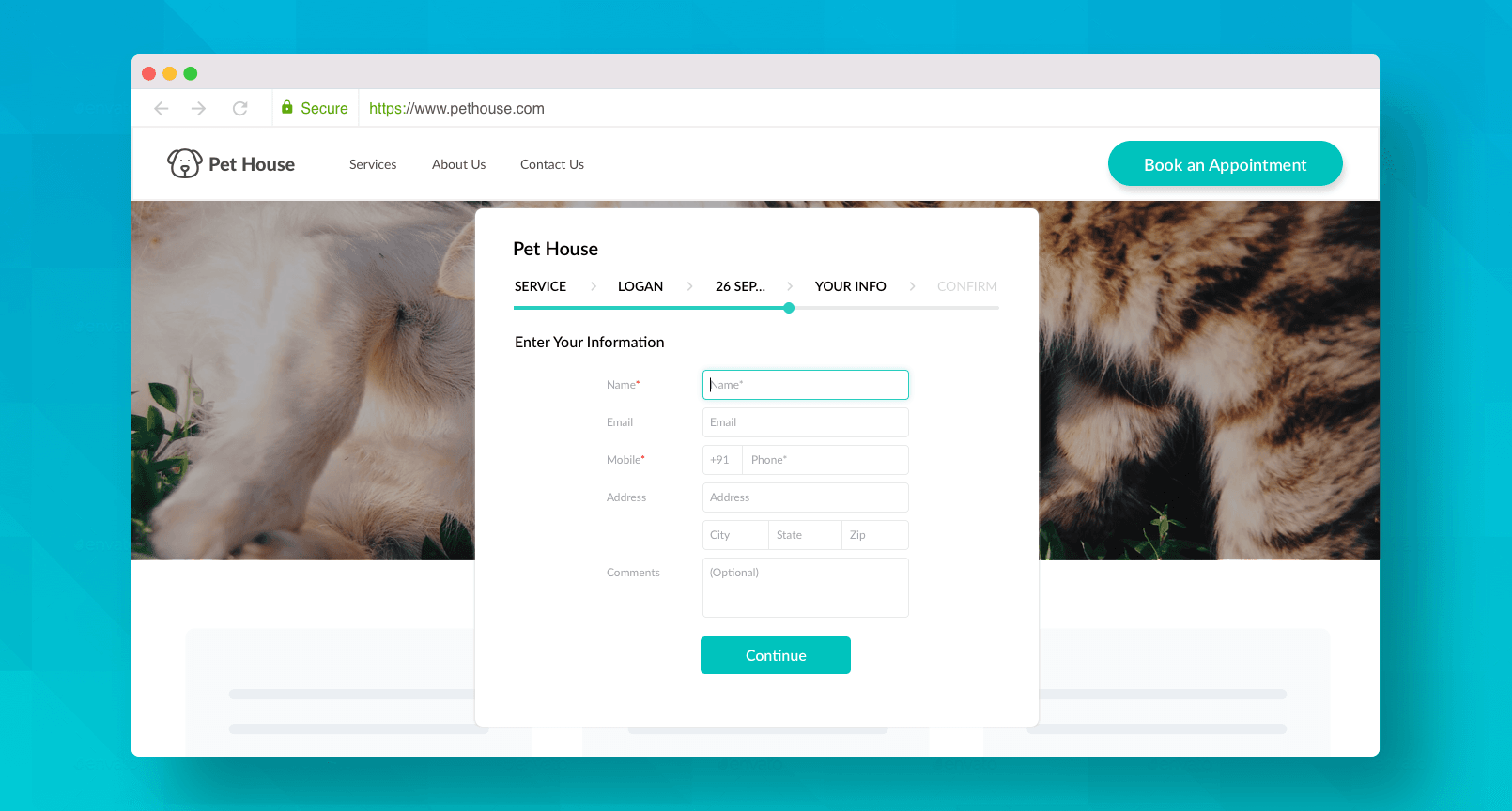 Watch a training video
More Customer Appointments, Minimal Effort
Adding Setmore to your business website is a surefire way to get more appointments on your calendar. By setting up Setmore's Booking Widget on your website, you're equipping customers with a direct path to schedule an appointment with you and removing potential speed bumps, such as losing customers to voicemail or a busy phone line.
Not using Setmore yet? Create a free account and book your first appointment in minutes!
What Specifically Does the Booking Widget Do?
It adds a "Book Appointment" button anywhere on your website. The button links to your Setmore Booking Page – and when customers schedule an appointment, it will show up on your Setmore calendar. Any email notifications and text reminders that you have enabled will be automatically programmed to send at their predetermined intervals. In essence, appointments show up on your calendar and email notifications get sent without you having to do anything!
Deploy the "Book Appointment" Button
Setmore equips you with "copy and paste"-ready code that you can plug directly into your website's HTML. Once deployed, the "Book Appointment" button will appear on your website and link directly to your Setmore Booking Page.
Step 1: In Setmore, go to Apps & Integrations and click on Booking Widget.
Step 2: Follow the prompts to configure your Booking Widget, then select the option to add the code yourself
Step 3: Paste the code onto your website, then save and publish your changes.
Frequently Asked Questions
Can I customize how the Book Appointment button looks?
Unfortunately it's not possible to change the default image for the "Book Appointment," however you can easily create your own button image, add it to your website, and hyperlink it to your Booking Page URL. The effect will be the same, namely that customers will have direct access to your Booking Page.
Is it possible to restrict which services my customers can see?
You may mark certain services as "Private," which will prevent them from appearing on your Booking Page (you may continue to book these services from your admin calendar). Currently there is no way to differentiate which services appear to which customers. For example, you can't force all new customers to book an "initial consultation" first, while also offering a full range of services to repeat customers.
What information can I add to my Booking Page?
Setmore lets you add the following, including but not limited to: your services, staff members, available booking times, business hours, a link to your website, links to your social media profiles, a logo for your business, and your company name. There are more add-ons available, for a full listing please see the Booking Page section of our support website.