Import contacts into Insightly automatically
.
Sync customer contact details from Setmore to your Insightly CRM database.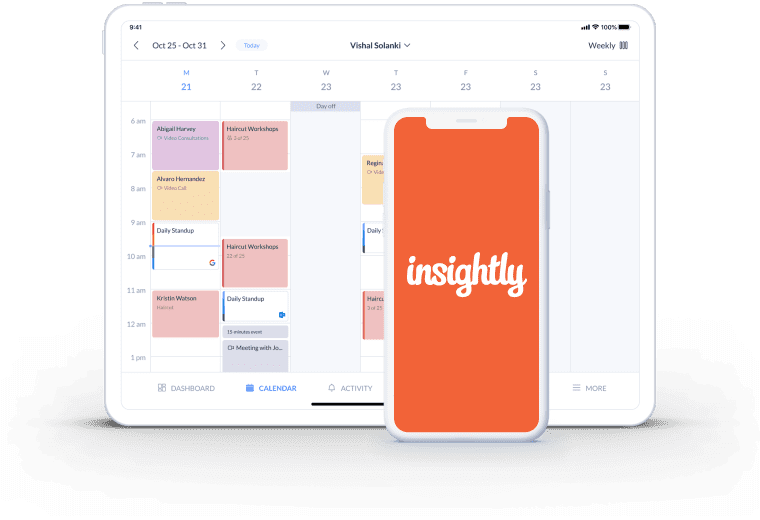 It's like clockwork

Keep your CRM in top condition without any manual updates. Let Setmore send customer contact details straight to your chosen Insightly list.

Grow your subscriber list

When an appointment is scheduled through your Booking Page or calendar, customers are onboarded to your email campaigns right away.

Get booked from your emails

Display your custom Booking Page link in your marketing emails and empower subscribers to schedule your services 24/7.
Build your customer database with every new booking
.
Insightly is a CRM platform that helps you produce data-driven brand experiences. Activate the Setmore-Insightly integration and let your contacts sync in the background. Customer details for each new appointment are automatically exported to Insightly
Add new customers to your email campaigns and keep them engaged after their first booking.
Connect your calendar with Insightly, import contacts instantly
.
Log into Insightly and navigate to Profile > User Settings > API Key. Copy your API key.
In Setmore, head to Apps & Integrations > Insightly and click 'Activate'
Paste the API key where prompted, then select 'Continue'.
Choose 'Contacts' as the setup trigger and Insightly as the account for your contacts to land in. Click 'Continue' to complete the integration.
Need a bit more detail? No problem, check out our Insightly calendar sync integration guide
All aboard!
When appointments are scheduled through your calendar or Booking Page, the customer details are automatically added to your Insightly CRM. It's a seamless way to grow your contact database.
Contact details from appointments booked through any online channel - including your website, Facebook and emails - are all accounted for.
Turn one-offs into recurring appointments
.
It's straightforward to nurture new customers from their first booking. Keep the conversation going by feeding your contacts into a tailored Insightly email campaign. By reaching out with valuable and relevant content and offers, your latest customers are more likely to re-engage.
Ramp up remarketing
.
Keep your services fresh in customers' minds by staying in touch with them on social media. Simply upload your Setmore-Insightly contact list to Facebook Ad Manager and set up retargeting ads. You can also use your database to create a lookalike audience for your ad campaigns.
Save time updating your Insightly CRM 🏆
You're covered when it comes to uploading and updating your contacts. Any changes you make to customer profiles in Setmore automatically mirror in Insightly.
Sign up to Setmore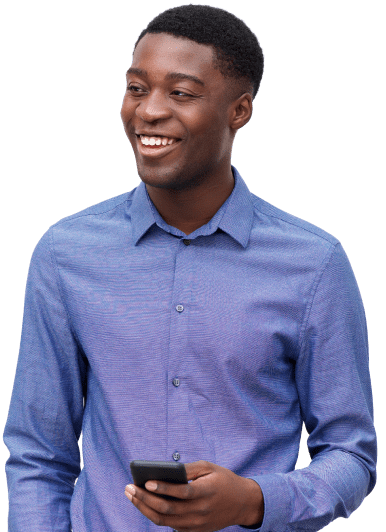 Give your customers a tailored booking experience
.
FAQs
.
Yes. The Insightly integration is available to all Setmore Free, Pro and Team customers. Create your account and build your CRM database with every new appointment.

Yes, we have an illustrated guide that details how to import data into Insightly from Setmore. It takes only a few minutes to activate this integration. If you have any questions on setting up your Insightly lead import, reach out to Team Setmore at any time via phone, chat or email.

Yes. This integration exports customer data from appointments booked with any of your team. When an appointment is confirmed through a staff member's Booking Page or calendar, the contact details are sent directly to your chosen Insightly list.

No. This integration is one-way and only transfers data from Setmore to Insightly. Any changes or new customer profiles you create in Insightly stay in Insightly. However, any updates to existing customer profiles or new profiles in Setmore carry over to Insightly.

No. Only customer contacts gathered after the integration is activated are synced to Insightly. However, you can download existing contacts from Setmore in a .csv file and upload these to your Insightly account. Here are steps for a manual CRM import to Insightly >

Make the magic happen, we'll make sure it happens on time.
Sign me up