Export Contacts to Insightly When You Book Customer Appointments
With Insightly, you can have stronger relationships with your customers, track the growth of relationships over time, and discover hidden connections through relationship maps.
How it works with Setmore
Setmore automatically exports customer contacts to Insightly every time a new appointment is booked. This integration helps you keep your Insightly client list fresh with the latest contact details from your Setmore customers.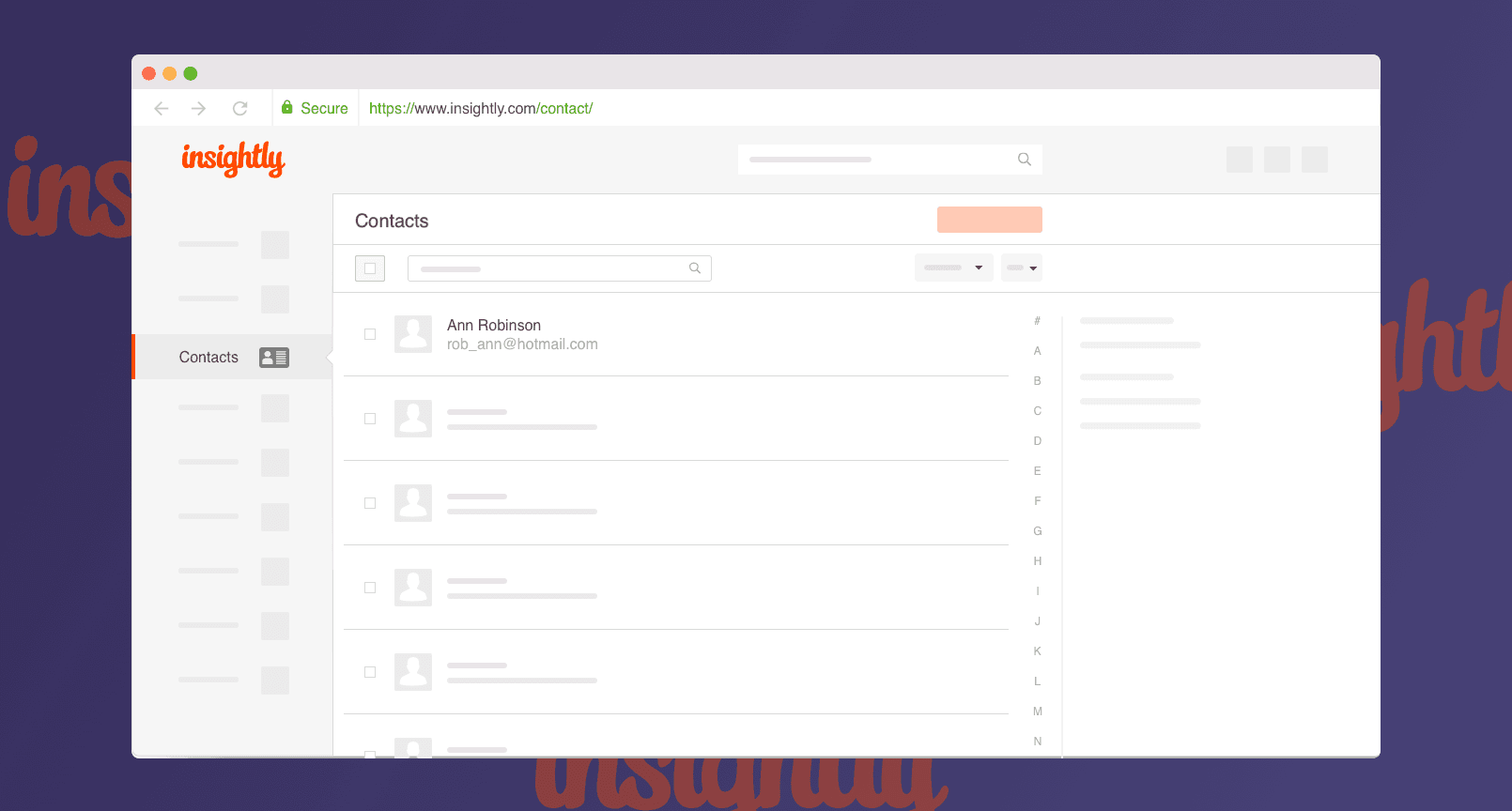 Visit Insightly.com
Save Manual Effort and Time with this Integration
Save manual time spent in transferring customer contacts one by one to Insightly CRM. With this integration, new customer profiles from Setmore get transferred to Insightly seamlessly. This works even if customers add themselves to your Setmore account by scheduling an appointment through your Booking Page, or when you add a new customer contact by creating an appointment through the Calendar Page. Your sales team will have the edge of always working with a freshly updated contact list.
Sync Your Customer Data in Three Easy Steps
Transfer of customer data will begin as soon as new customers are added to your Setmore account. This is a one-time setup, and there's no additional action required on your part to transfer contacts from Setmore to Insightly. The integration can be disabled at any time.
Step 1: In Setmore, navigate to Apps & Integrations > Insightly, and click the Activate button.
Step 2: You'll be prompted to login to Insightly to continue.
Step 3: Once logged in, you'll be asked to allow access for Setmore to share data. Click Allow to complete the integration.
Frequently Asked Questions
Does this integration import my customer data from Insightly to Setmore?
No. This integration is one-way only, transferring data from Setmore to Insightly. Any changes or new customer profiles you create in Insightly will stay in Insightly. However, any updates to existing customer profiles or new profiles in Setmore will carry over into Insightly.
Will edits made to contacts in Setmore reflect in the contacts pushed to Insightly?
No, currently the integration will only push new customer contacts that are created after activating this integration. It will not export existing Setmore customer contacts that were created before activating the integration.
How can I export customer contacts created before activating the integration?
You can manually download existing customers from Setmore as a .csv file, and upload the csv file into your Insightly account. To download your customer contacts from Setmore, go to the Customer tab and click the menu (three horizontal bars) icon that's next to the search field. Choose "Export customers" from the drop-down menu. You will receive an email shortly with the .csv file attached.