Understand Your Setmore Customers Better with Freshsales
Freshsales is a CRM that boosts your sales practices by tracking insights in real time and assigning AI-based scores to assess your leads. Get faster customer insights, engineer personalized marketing campaigns, and reduce customer churn rates.
How it works with Setmore
Setmore automatically exports new customer contacts created in your account to your Freshsales target list. Keep your Freshsales client list updated with new Setmore customers to track user behavior, enhance conversion rates, seal high-velocity sales or spot the best leads.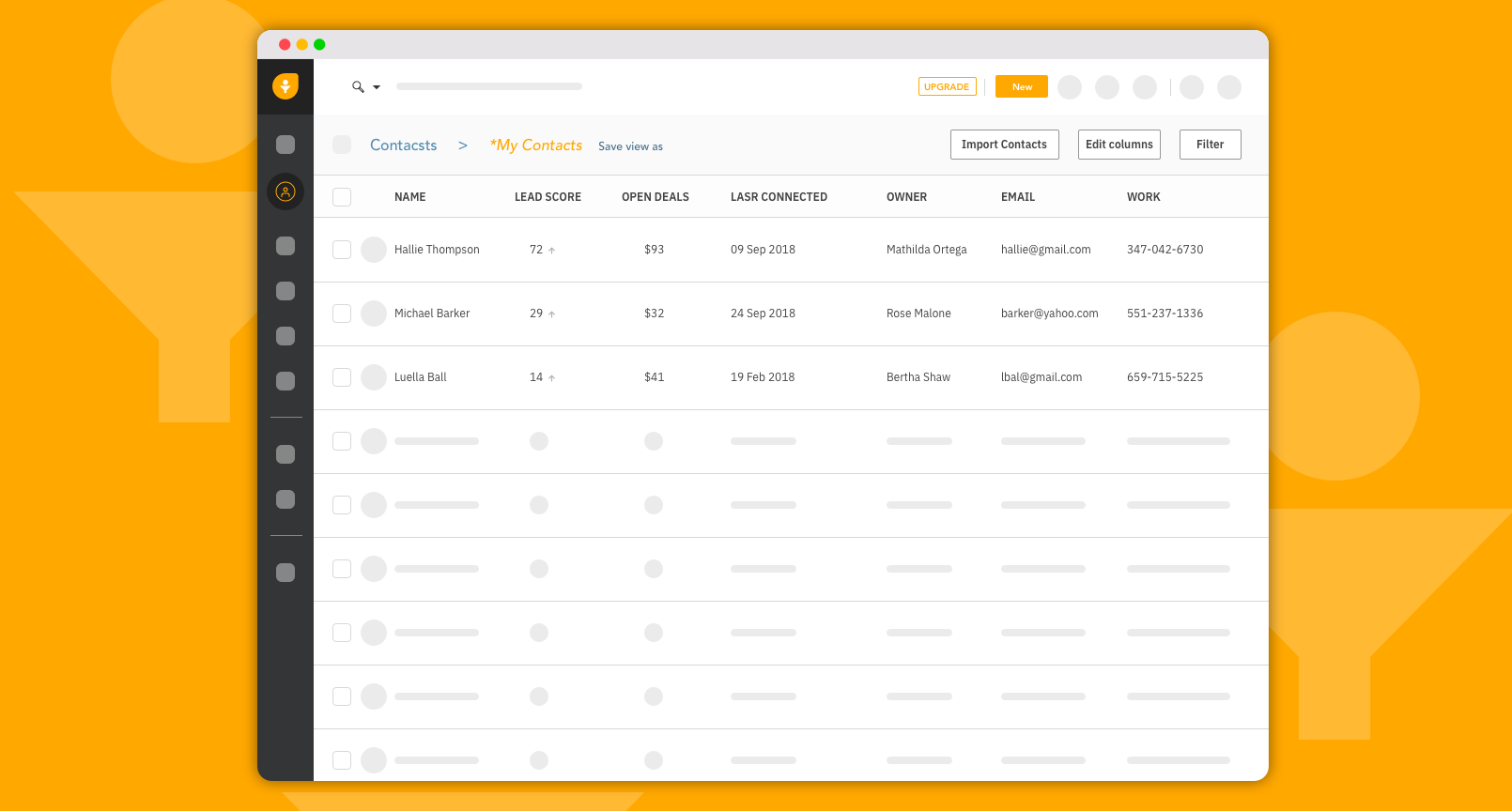 Visit freshworks.com/freshsales-crm
What is Setmore?
Setmore is an online appointment scheduling app that enables you to schedule appointments with your customers and accept appointment bookings from your customers. Setmore's online Booking Page allows your customers to self-book appointments by choosing from an available date/time, service and service provider. Setmore's admin calendar lets your staff to schedule appointments with customers directly. A Setmore Premium account gives online scheduling a boost with text reminders, recurring appointments, online payments, and more.
Give Your Sales Team a Competitive Edge
The Setmore-Freshsales integration automatically exports customer contacts when an appointment is created in the admin calendar or the online Booking Page. This integration eliminates the hours of time involved in manually transferring your contacts, and ensures no new contact is neglected. Improve your sales team's accessibility to your customer data and behavioral insights without going back and forth from Setmore to Freshsales. With AI-based lead scoring for your customer profile, your sales team gets to know your customers better by creating personalized campaigns that resonate with your leads and give you better conversions.
Still trying to figure out how Setmore suits your business model? Sign up for a free account and start taking appointments in minutes >
Keep Your Contact List Relevant in 3 Steps
The Freshsales integration can be activated with either Setmore's basic or Premium plan. Once activated, contacts added to your Setmore customer database will be automatically exported to your Freshsales contact list.
Step 1: In Setmore, navigate to Apps & Integrations, then scroll down and click the Freshsales integration card. Click the "Activate" button on the left side of the pop-up window.
Step 2: Enter your Freshsales API key. Select the target account and the target list where customer contacts will be imported to.
Step 3: Map the contact fields of both apps and test the target. Successful completion of the target will activate the integration.
Frequently Asked Questions
Where can I find my the API key of my Freshsales account?
From inside your Freshsales dashboard, click on your profile picture and choose Profile Settings. Next, click the API Settings tab to find the API key of your Freshsales account.
Will this integration export my existing customer contacts to my Freshsales list?
Once activated, the integration starts exporting new customer contacts created in your Setmore account. You can manually export existing Setmore customer contacts to a CSV file and then import the CSV file into Freshsales.
I have enabled Customer Logins on the Booking Page, will that affect the integration?
Customer profiles created using the Setmore Customer Login feature will automatically be included in your customer database. Hence contacts created through the Setmore calendar, the online Booking Page or via a Customer Login will be pushed to your Freshsales account automatically.