Track New Appointment Customer Leads in Infusionsoft by Keap
Small business CRM software that helps you track leads and encourage greater customer satisfaction & success. Works best for sales or e-commerce, but can be a great time-saver no matter what business you're in.
How it works with Setmore
Setmore can automatically export your new customer profiles directly to Infusionsoft by Keap. This means anytime a customer books their first appointment with you, they'll automatically be added to Infusionsoft by Keap for lead and conversion tracking.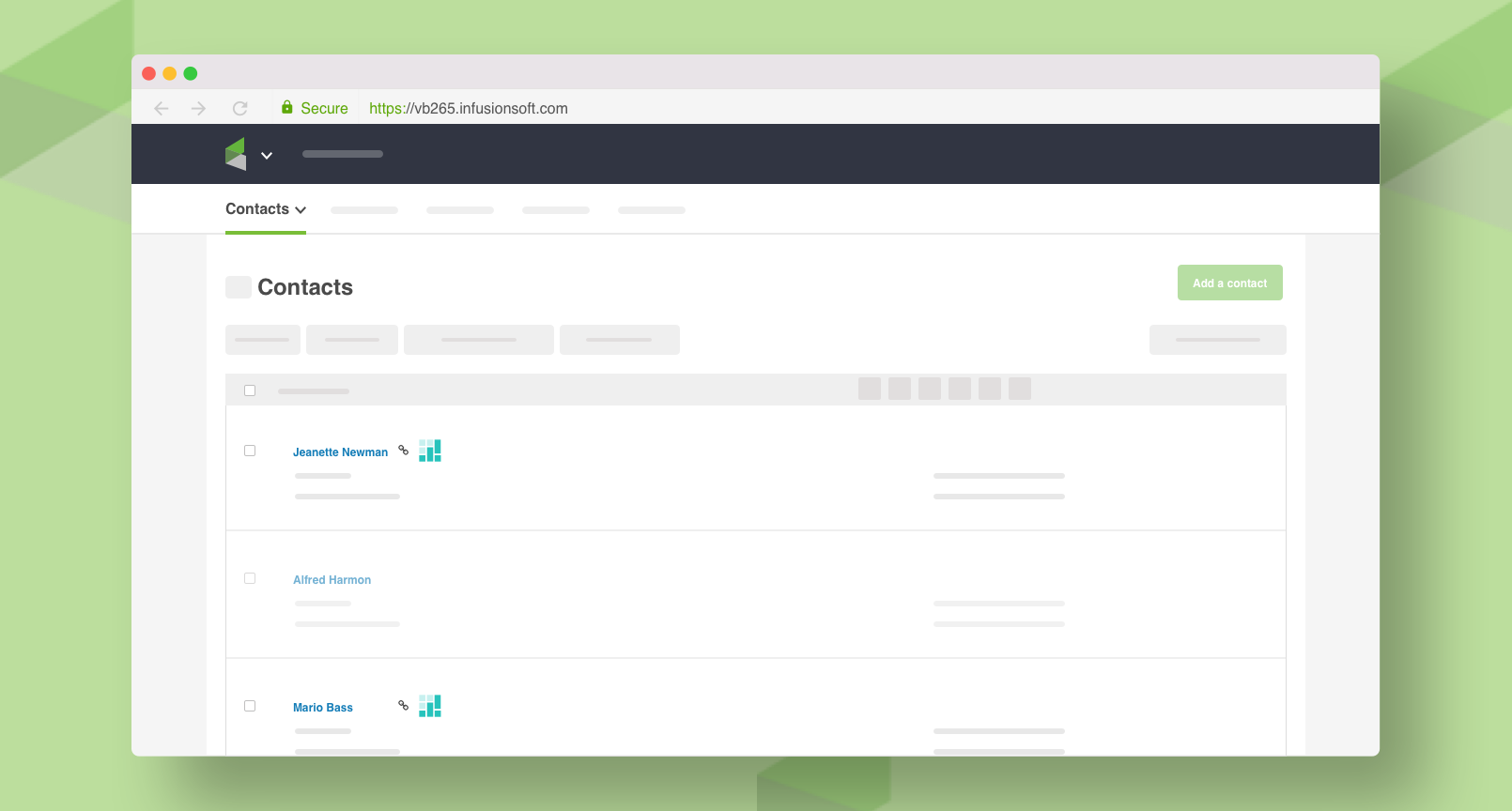 Visit Infusionsoft-by-Keap.com
Make New Customers Readily Accessible for Your Sales Teams
Cut out the tedious task of manually exporting/importing your customer profiles from one platform to another. Setmore integrates with your Infusionsoft by Keap account by automatically transferring over new customer contacts. Now your customer data will be readily available for your company and your sales teams to work within your preferred sales CRM. It's super easy to turn on, operates seamlessly, and it's free to use with any Setmore account.
Still considering if Setmore is right for your business? Create a free account and book your first appointment in minutes!
How-To: Automatically Migrate New Contacts to Infusionsoft by Keap
Once you activate the integration, Setmore will begin exporting all new customer contacts directly to your Infusionsoft by Keap account. Only new customers will be exported. This occurs if you add customers directly to your Setmore account through your admin panel, or if customers add themselves to your account by scheduling an appointment with you through your Booking Page.
Step 1: In Setmore, go to Apps & Integrations and click on Infusionsoft by Keap.
Step 2: Click the "Activate" button. You'll be prompted to sign in with your Infusionsoft by Keap account.
Step 3: Grant access to Setmore to share data with Infusionsoft by Keap.
Frequently Asked Questions
Will Setmore automatically migrate all my old customer contacts, or only those created after I activate the sync?
This integration only affects new customer profiles added after you activate the sync. However, if you need to move customer data that was in your account before activating the sync, you can export a .csv file of your Setmore contacts and re-upload the .csv file into Infusionsoft by Keap. Infusionsoft by Keap recommends that you clean up the data records to ensure a successful migration; you can learn more about how to do that by clicking here.
If I create new customer contacts in Infusionsoft by Keap, will they export into Setmore?
Unfortunately no, this integration only works in a one-way direction currently. New contacts you create in Setmore will export to Infusionsoft by Keap, but new contacts you create in Infusionsoft by Keap will not import into Setmore.
How do I add new data fields to my customer profiles in Setmore?
You may do this by navigating to Apps & Integrations > Your Booking Page (Configure) > Booking Policies. Scroll down to the section titled "Contact Fields." Here you may add new data fields to customer profiles. Please note, these fields will show up on your customer intake form on your Booking Page, so customers will see and be able to input values into these fields when they're booking an appointment online.