Export customer contacts to Keap
.
Automatically sync customer details from your calendar and Booking Page to your Keap CRM database.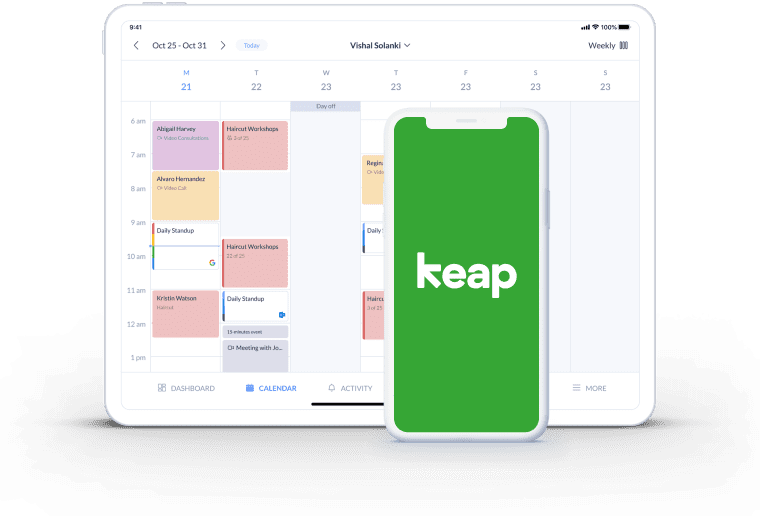 Collect quality leads

Grow your Keap mailing list with new contacts added to your Setmore Booking Page or calendar.

No more spreadsheet overload

Put an end to manual updates and let Setmore automatically send customer details straight to your Keap database.

Get more out of your customer list

Push new contacts to your email funnel in Keap. Turn first-time buyers and prospects into return customers.
Build your subscriber count from your Booking Page
.
Keap CRM (formerly Infusionsoft by Keap) helps you to generate, track and convert leads. Activating the Setmore-Keap integration automatically exports customer contact details to your Keap database after each new booking.
Make it straightforward to keep clients engaged with your services and let your email outreach run like clockwork.
How to connect Keap with your online booking system
.
In Setmore, head to Apps & Integrations > Infusionsoft by Keap and click 'Activate'.
Log in with your Keap credentials and click 'Allow' to give Setmore access.
Go to 'Settings' to view the tags that will be exported from Setmore to Infusionsoft. To remove a tag, simply uncheck it.
Need more details? No problem, check out our Setmore-Keap integration guide >
Capture more leads
.
Building a strong contact database is crucial to your marketing efforts. The Setmore-Keap integration helps you automate CRM management and generate more leads.
When an appointment is set through your Booking Page or calendar, the customer details instantly land in your Keap database. Keep an accurate and updated contact list without any manual updates.
Emails that matter
.
Increase your bookable hours by spending less time on routine follow-ups. With Setmore, you can automate booking confirmations, reminders and review requests, in addition to offering online rescheduling. Go one step further by aligning appointment alerts with a nurturing campaign in Keap, so new leads know their custom is valued.
Turn prospects into loyal customers
.
With a centralized, up-to-date database, it's easier to keep connected with leads and new customers. Feed your contacts into a targeted SMS or email marketing campaign so your services stay fresh in their minds.
Sending personalized content and special offers is an ideal way to encourage your audience to re-engage.
Keep the conversation going on social
Create a custom audience with your Setmore-Keap contacts list. By setting up Facebook and Instagram retargeting ads, you give them an extra nudge to book in.
Join Setmore FREE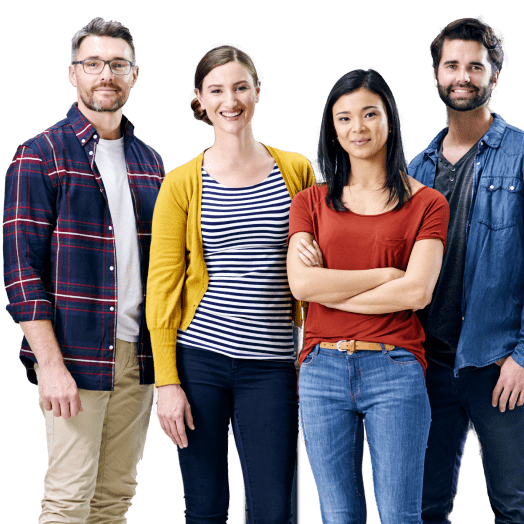 Cast a wider net, catch more bookings
.
FAQs
.
Yes. The Keap integration is available to all Setmore Free, Pro and Team customers. Create your account and navigate to Apps & Integrations > Infusionsoft by Keap to get started.

Yes, this integration exports customer data from any staff profile in your Setmore account. Whether an appointment is set through your Booking Page or calendar, or another staff member's Booking Page or calendar, the details are sent to your Keap database.

Navigate to Apps & Integrations > Your Booking Page (Configure) > Booking Policies. Scroll down to the section titled 'Contact Fields'. Here you can add new data fields to customer profiles. Please note, customers will see these fields on your Booking Page's intake form.

No, this integration only works one-way. New contacts you create in Setmore will export to Keap, but new contacts you create in Keap will not import into Setmore.
For more information, visit our Support Center.
Make the magic happen, we'll make sure it happens on time.
Sign me up