Sync contacts to your Drip account
.
When you add customer details to Setmore, they land in Drip instantly.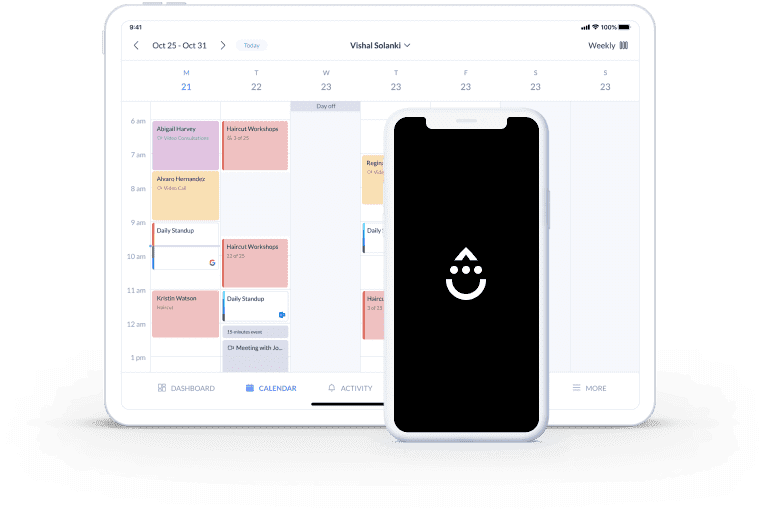 The automated way

Connect your apps and new customer details from Setmore fire into your chosen Drip contact list. Simply activate this Zap and the tech does the rest.

Transfer-free

Forget having to copy and paste contacts from app to app. The Setmore-Drip Zap is a time-saver and details sync exactly as they're input, reducing human error.

Boost return visits

Ensure every new customer is reengaged. By adding them straight to your email campaigns, they learn more about your services, story and offers.
Engage new customers with tailored email campaigns
.
Add your latest Setmore contacts to your Drip account, without any manual data transfer. Whether customer details are taken through your Booking Page, calendar or the 'Customers' tab, they reflect in Drip in real-time. Ensure every new customer stays engaged with your business, well after their first session.
How to connect Setmore and Drip
.
Open this template, hit 'Connect Drip + Setmore Appointments' and log into Zapier.
Connect your Setmore account and select 'Create or Update Subscriber' as the action event. Click 'Continue'.
You'll be given a link to get your API token from Drip. Copy this and paste it where prompted in Zapier. Select your Drip account.
Map data fields between Setmore and Zapier. This ensures that details sync correctly from one app to the other.
Test the Zap and click 'Turn on Zap' to complete.
To find out more, visit the Setmore and Drip page at Zapier.
More integrations with email marketing platforms
.
Make the magic happen, we'll make sure it happens on time.
Sign me up