Export contacts to MailerLite from Setmore
.
Automatically send customer contact details from new bookings to your MailerLite lists.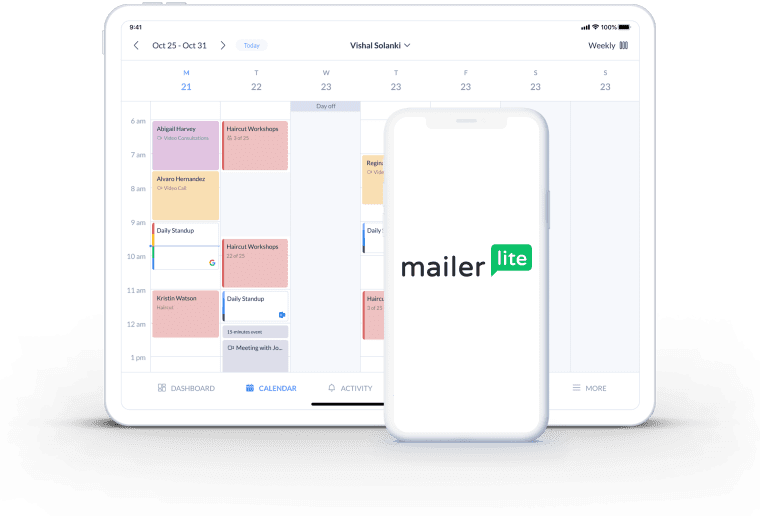 Import subscribers to MailerLite

Customer data from your calendar and Booking Page syncs straight to MailerLite. Grow your email marketing lists with each new appointment scheduled.

Human error is of the past

Ensure your business contact database is up-to-date and accurate. Customer details transferred to your MailerLite account mirror how they're added to Setmore.

Optimize your email marketing

Segment your exported contacts to send relevant, valuable email marketing. With personalized offers and messaging, you can turn one-off customers into loyal fans.
Boost your subscriber count with the MailerLite integration
.
MailerLite enables you to create targeted email campaigns to increase engagement with your brand. Activate the Setmore-MailerLite integration to automatically sync customer details from appointments to your email lists.
By feeding new clients into your drip campaigns, your business stays fresh in their minds. Offer valuable content and offers year-round to keep your customers coming back.
Connect your booking app with MailerLite
.
Log into Setmore and head to Apps & Integrations > Square Online. Select how you'd like your Booking Page to display - in a new tab or a pop-up.
Under 'Setup Trigger', select 'Contacts' and continue. When prompted, enter your MailerLite API key to connect Setmore to your account.
Follow the on-screen instructions to create a 'Trigger'. This adds a new contact when a customer books an appointment.
Use the drop-down menus to match Setmore contact fields with those in MailerLite. Run a quick test and you're done.
For more details, read our guide to the MailerLite import subscribers integration.
Stay connected past day one
.
Any customer data from appointments set through your Booking Page or calendar are sent straight to MailerLite. Automate your contact sync, segment your customer base and tailor your email marketing.
With this integration, your latest customers can be onboarded to your campaigns right away, keeping them engaged from first contact.
Reward your return customers
.
Set up dedicated contact lists for loyal customers and give them VIP treatment. With Setmore, you can track how often customers book, their favorite services, average spend and more.
Use MailerLite to automate emails that increase retention, from exclusive offers to company updates.
Get booked directly from your emails
.
With MailerLite, you can create engaging email campaigns and feature your Booking Page link front-and-center.
Display the URL as text or add a sleek 'Book Now' button to streamline scheduling for your subscribers.
Grow your email CRM 24/7 🏆
Customer contacts gained through your calendar, Booking Page, website, Facebook, Instagram and more, all sync from Setmore to MailerLite.
Create your FREE account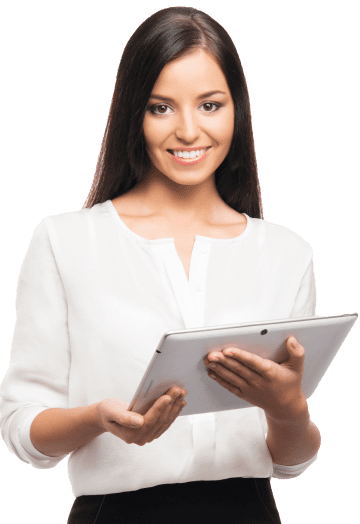 Powerful features with simple set-up
.
FAQs
.
Navigate to Apps & Integrations > Your Booking Page > Booking Policies. Within the 'Contact Fields' section, you can add, remove or edit customer contact fields. These fields appear in your customer intake form on your calendar and Booking Page.

No. Once this integration is activated, only new contacts sync from Setmore to MailerLite. You can manually upload existing Setmore contacts to MailerLite via a .csv file.

Setmore email notifications provide customers with essential information about their appointments. These include automated confirmations and reminders. Use MailerLite alongside Setmore to market your business through targeted email marketing campaigns.
For more information, check out our Support Center
Make the magic happen, we'll make sure it happens on time.
Sign me up