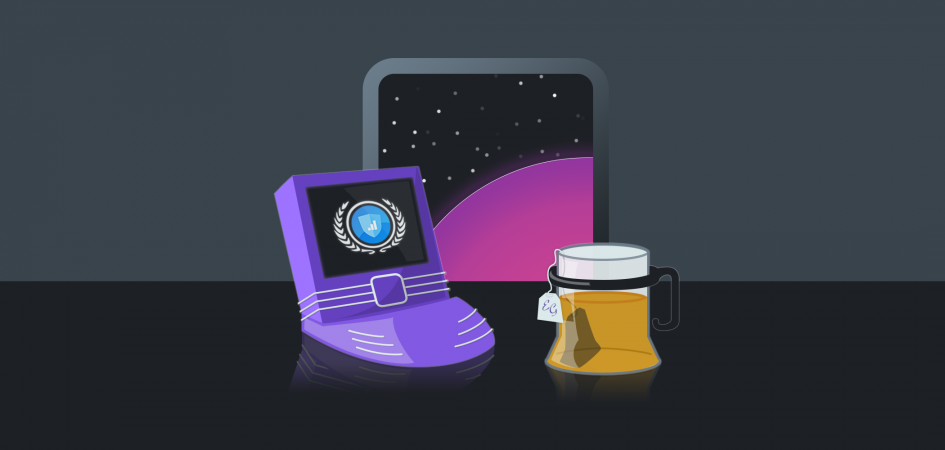 Call for beta testers! The Setmore-Square integration has moved from alpha to beta, and we need a crew of intrepid Setmore users to help us test it out. Also – you can now let customers book appointments from Instagram, and automatically push payment data from Setmore to Xero. Continue reading for more info!
---
Help us beta test the Square integration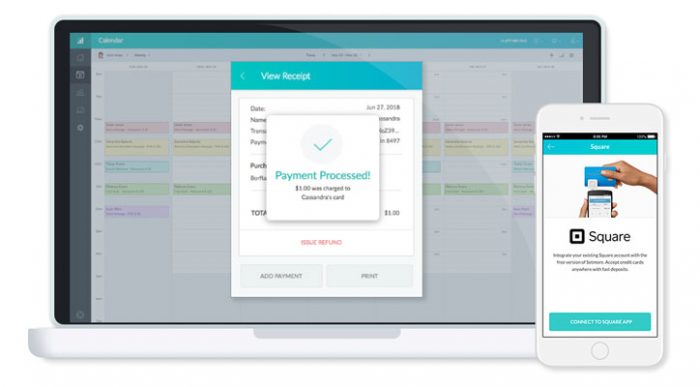 Our upcoming Square integration is nearing completion, but we need more beta testers to help us out. The more transactions we can successfully complete in Setmore, the closer we'll be to an official launch. Oh and have we mentioned? Once the Setmore-Square integration is launched, it'll be free to use for all Setmore users!*
Post a comment below to request beta access to the Setmore-Square integration.
We'll add candidates to the beta list and reach out personally with additional instructions. Note that the beta includes taking payments both from the Setmore platform via browser on any laptop or desktop, AND taking payments from the Setmore mobile app on your iPhone or Android device. We need testers on both our browser and mobile platforms.
It's a beta test, but rest assured your payments will be safe and secure. Square handles the payment side of things, we're primarily just testing specific interface enhancements that will make it possible to take payments in Setmore.
*Note: Square equipment and transaction fees still apply. Square beta testers must be in the US, Canada, UK, and Australia.
—
Book Appointments from Instagram
You can now add a "Book" button to your Instagram business profile! This will give your customers and followers the ability to book appointments to your Setmore calendar through Instagram, without having to exit Instagram or tab into another app. Please note, this integration only works for Instagram business profiles, and not personal profiles.
Don't have an Instagram business profile? Click here to learn more >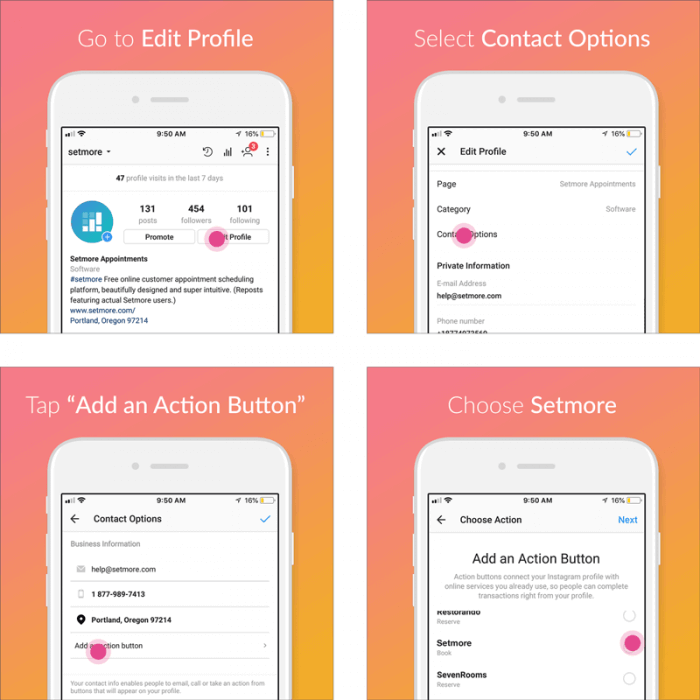 Bottom line, this integration will probably lead to more appointments. As people get excited looking at your latest fade, cut, color, tattoo, or whatever it is, you can turn that excitement into action by giving customers the opportunity to book an appointment right then and there.
Adding the Book button to your Instagram profile is super simple, super easy, and it'll only take a few minutes. Read our support article for step-by-step instructions, and contact our support team if you have any questions!

—
New feature: push payment info from Setmore to Xero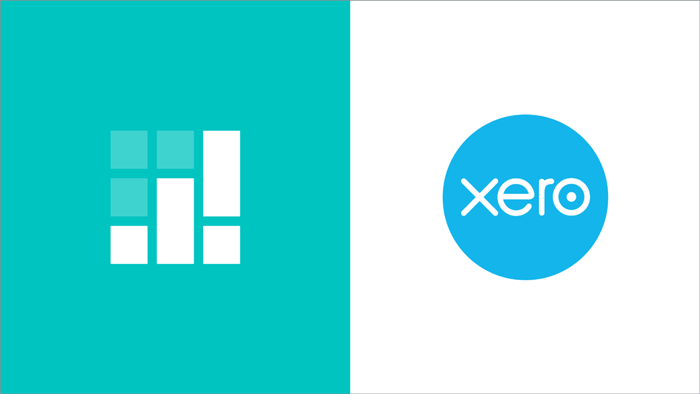 Xero is beautifully designed accounting software for small businesses, and now you can integrate it with your Setmore calendar to help automate your accounting practices! With this integration, Setmore will automatically push any payment data you've logged into your Setmore calendar to your Xero account, saving you the time and hassle of having to manually log these transactions.
Get step-by-step setup instructions for how to activate the Setmore-Xero integration. Click here to read the Setmore-Xero support article >
This integration works great when paired with one of our payment integrations, such as with Stripe Payments (requires Setmore Premium), or Square (in beta testing – usable with the free version of Setmore).
Click here to activate the Setmore-Xero integration in your Setmore account >
—
Bug fixes
The Dashboard will now properly display all events under "This Week's Activity."

Fixed a bug that prevented some users from adding new services to their account.

Fixed a bug that prevented some service categories with the name "Other Services" from appearing on the calendar when booking an appointment.

Fixed a bug that prevented some staff logins using Gmail social sign-in from logging into Setmore.

When updating business hours from the mobile app, Setmore will no longer accidentally reset the "Scheduling Window" parameter.

Customer names will now appear in the salutation of class appointment email reminders.

Fixed an issue that caused some instances of Setmore to freeze during the initial setup of a new account.

Fixed an issue that caused some instances of Setmore to not update the calendar availability for staff profiles with updated working hours.
Stay tuned for future updates!
Thank you for reading 🙂
---
Committed to increased transparency and more responsive community outreach, Setmore will post monthly development updates to showcase some of our work and improvements made over the past 30 days.
Have a feature request? Post a comment below or email us at help@setmore.com.
by Setmore Appointments
Free, powerful online customer scheduling for businesses of all sizes.