If you are a business or service provider, it's critically important to make sure your contact information is easily accessible to your customers. Setmore gives you an online appointment Booking Page, which your customers and clients can use to book appointments online with your staff members.
Setmore also enables you to add your business details and contact information to your Booking Page, giving your customers an easy way to get in touch with you. Check out the instructions below to learn how to add your contact information to your Setmore-powered Booking Page:
1. Log in to your Setmore account and click on Apps & Integration.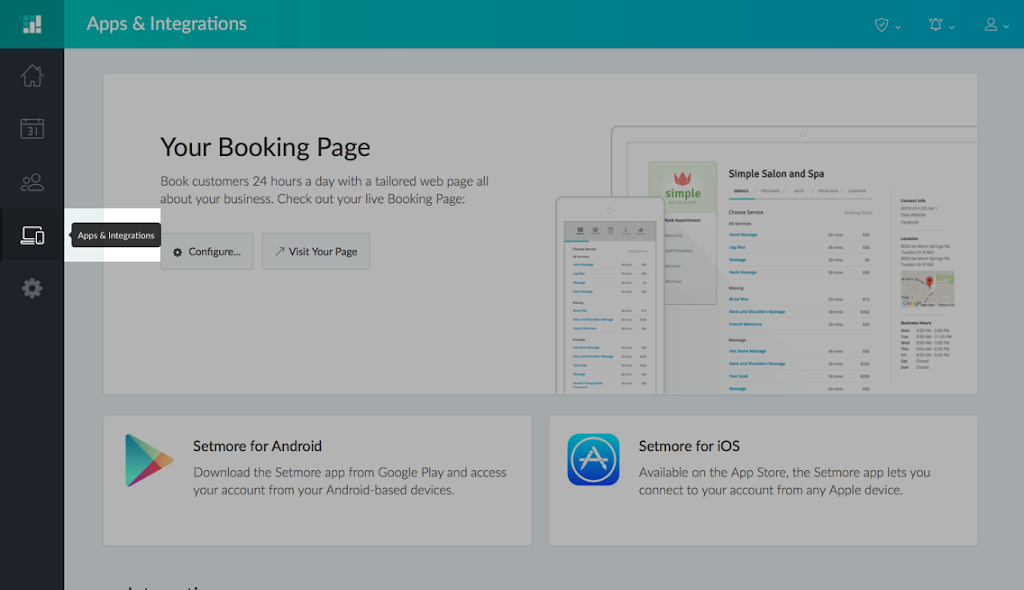 2. Click the Configure… button.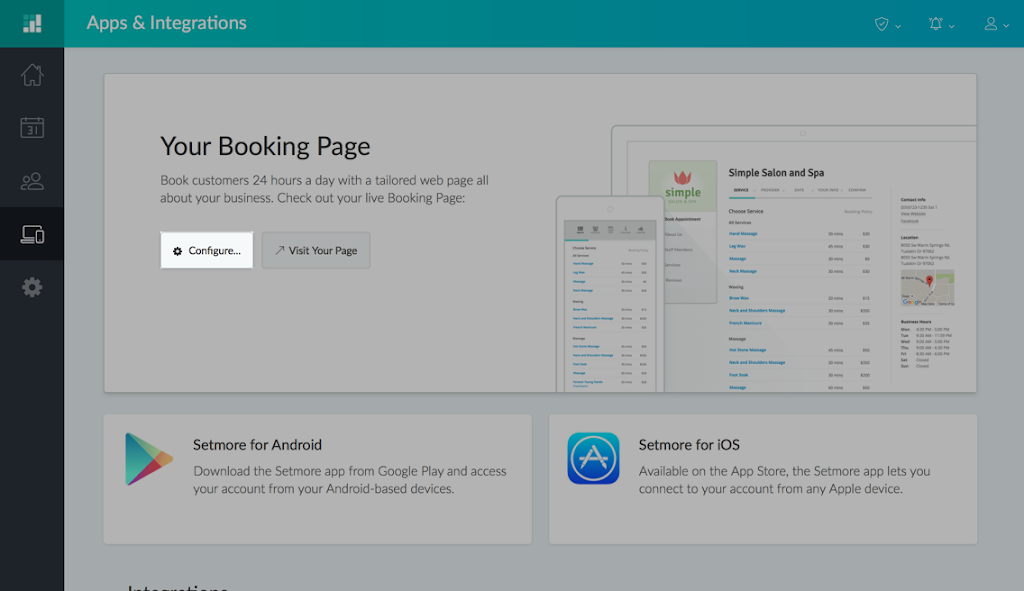 3. Choose "Company Details".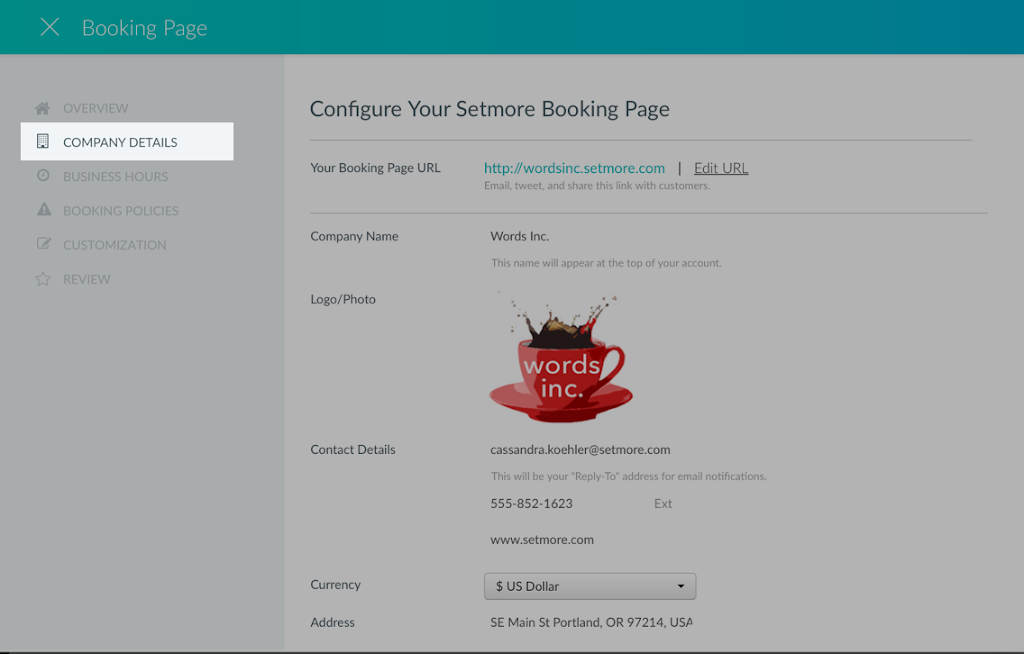 4. Now you will see different text fields where you can add or edit the contact details of your business. Simply click on a form field to edit it, and then click outside the form field to save your changes. Your company details will be displayed on your Setmore Booking Page.
Want to get the most our of your Booking Page? Here's what we recommend:
Upload a Logo: Click the portrait of grey buildings and you'll be prompted to upload a logo or profile pic for your business. This will display in the upper left corner of the Booking Page and lets customers know they're in the right place to book an appointment with you.
Contact Details: Add your website URL, email address, the location of your business, and specify a number where customers can call you. The address and the phone number will be displayed on your Booking Page, and the Booking Page will also show a Google Maps pin at your location, making it easier for customers to find your business.
About You: Here, you can briefly describe what your business is all about. Tell your customers what you do and how they can benefit from your service.
Social Media: Lastly, you can add your social media page URLs e.g Facebook, Twitter, Google Plus, in the social media form fields.
When you are done editing your contact information, scroll to the top of the window and click the web URL next to Your Booking Page URL. You'll see that your Booking Page has been updated and delivers a much better user experience for your customers.
by Cassandra
Writer, editor and scheduling product expert at Setmore Appointments.