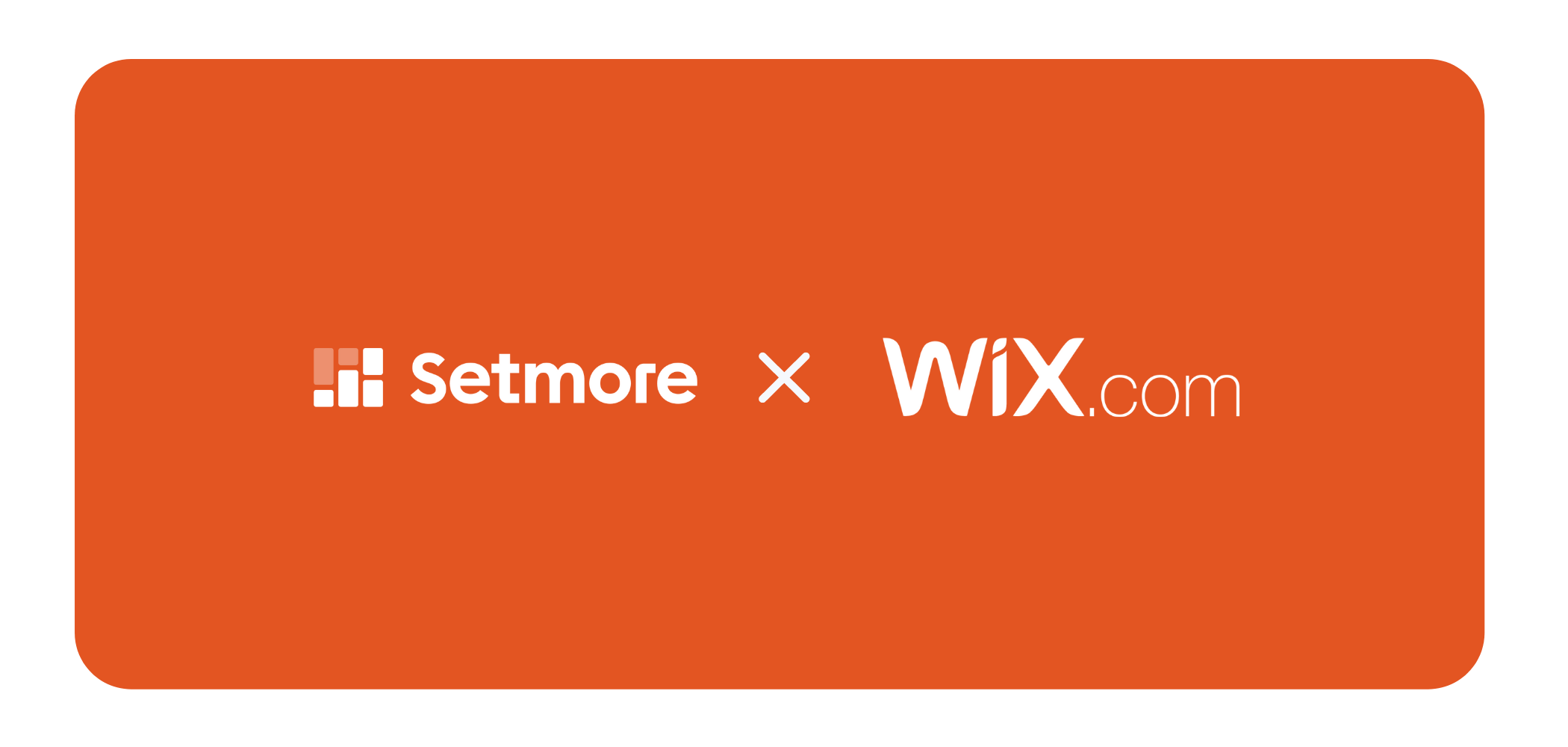 Wix is a lightweight, visually-rich website builder that's great for small businesses. When combined with Setmore's online appointment scheduling platform, it can deliver even more value to businesses looking to market themselves online, and convert website visitors into customers.
Setmore makes it super easy to embed a customer-facing Booking Page onto your Wix website, it's something you can literally accomplish during a 15-minute coffee break. Check out this demo webpage to see how the Booking Page works for you. We'll cover the in's and out's of how to embed your very own Booking Page in the instructions below.
Want to learn more about Wix and other great website builders? Check out the 8 best website builders & other key insights from our friends at Cloudwards.
Embed your Booking Page
If you haven't already, create your Setmore account. Setup is a breeze, and you'll be booking your first appointment in minutes flat. (Oh and also, it's free.)
In Setmore, navigate to Apps & Integrations and scroll down until you see the Wix card, then click on the card to access the details menu.
In the details menu, find the URL form field. This is the URL for your Setmore Booking Page. Click the "Copy" button to copy the URL to your clipboard.
Open Wix a separate browser tab, then open your website in the Wix editor. Click the "Add" button in the left-hand menu.
From the Add menu, click the "More" button and select "HTML Code" from the toolbox, then drag and place the HTML field onto your website. Resize the HTML box to fit the space where you want to the Booking Page to appear (wider is better and will ensure your Booking Page doesn't get squished).
In the HTML Settings menu, click the radio button for Website Address, and then paste your Booking Page URL (copied from Step 2 above) in the form field. Click "Update" when everything looks good.
Your Booking Page will appear immediately on your website. Publish your changes to make them live and start taking appointments!
Need some assistance setting up your Booking Page? We're here to help! Contact our support team by email at help@setmore.com.
Thanks!
-The Setmore Team
by Cassandra @ Setmore
Writer, editor and scheduling product expert at Setmore Appointments.