Sync Setmore appointments to Trello
.
New appointment details transfer to your chosen Trello board automatically.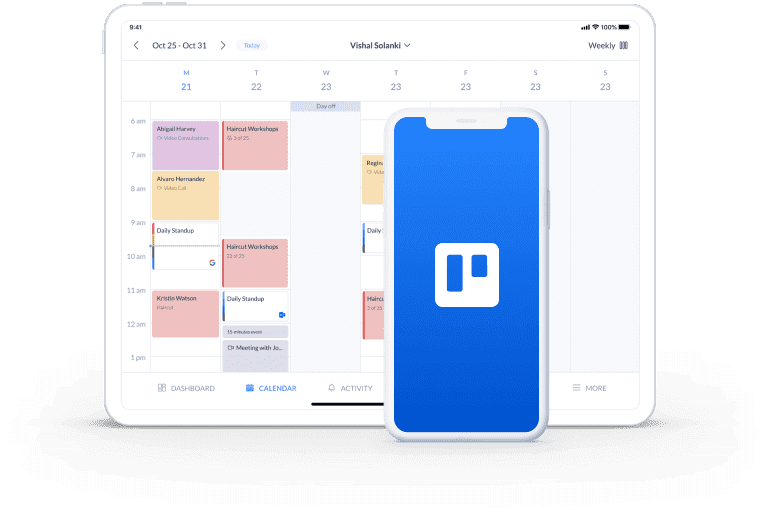 Activate the Zap

Connect Setmore and Trello via Zapier and your latest bookings reflect in a list or board in real-time.

Zero manual transfers 🙌

After activation, new appointment details land in Trello automatically, saving you valuable time.

Boards stay updated

Appointments appear as Trello cards that you can move between boards and assign to your team.
Project management done right
.
Streamline project management by syncing appointments and meetings from Setmore to Trello. With this Zap, every new event scheduled via your calendar and Booking Page triggers a card to be created in Trello. It happens as soon as an event is confirmed and the card lands in your preferred board or list.
How to connect Setmore and Trello
.
Open this template, click 'Connect Trello + Setmore Appointments' and log into Zapier.
Select your Setmore account from the menu or click 'Connect a new account'.
Select 'Create card' as the action event and click 'Continue'
Log into your Trello account in Zapier and select a board and list to receive appointments as tasks.
Run a test and click 'Turn on Zap' to finish.
Customize your tasks with due dates, attachments, checklists and more. To get started, visit the Setmore and Trello page at Zapier.
You're covered for day-to-day automation
.
Make the magic happen, we'll make sure it happens on time.
Sign me up