Accept bookings from your Square Online Store
Turn traffic into customers by connecting your Booking Page with your Square Online website.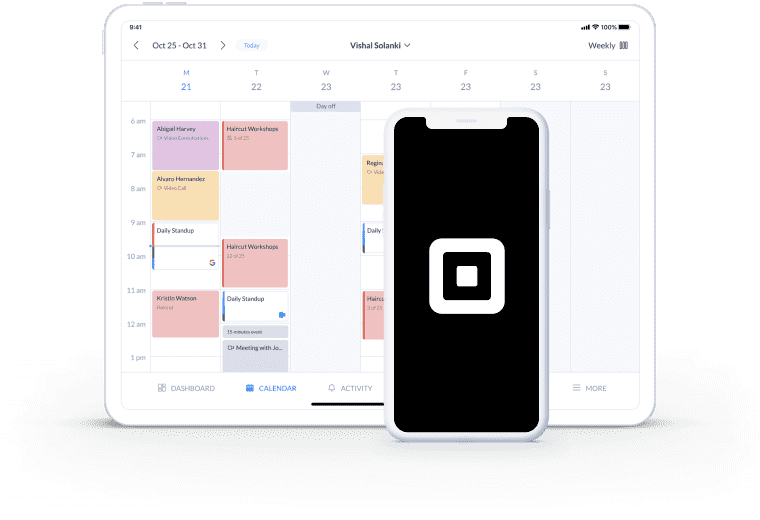 Banish the back-and-forth

Feature a booking button on your Square Online site and empower online visitors to self-book appointments 24/7.

Link to your Booking Page

Showcase your service menu, availability and branding. Create a sleek, professional online booking process.
Add appointment booking to your Square site
.
Convert your site visitors at the peak of their interest with a 'Book Now' button for your Square Online shop. Your customers have one-click access to your Booking Page, where they can view your services, select a convenient time and pay online.
Offer an easy route to schedule appointments, classes and events, with no waiting times.
Activate the Setmore and Square Online Integration
.
Add your Booking Page to your Freshdesk interface in 3 steps:
Log into Setmore and head to Apps & Integrations > Square Online. Select how you'd like your Booking Page to display - in a new tab or a pop-up.
Copy the snippet of code generated by Setmore.
Open your Square store builder and click 'Add section'. In the left menu bar under 'Page elements', select Media > Embed Code > Add.
Under 'Layout', choose Embed code again and paste the snippet copied from Setmore. Publish your changes and check out your brand-new 'Book Now' button.
Need more details? No problem, read our step-by-step guide on how to set up Square Online Store booking >
Reduce the pings and rings
.
Spend less time checking messages and focus on delivering memorable experiences. By enabling customers to self-schedule appointments through your Square site, you free up valuable hours.
Each time a booking is made, you get an instant in-app or email alert and your calendar updates automatically.
Reach more customers online
.
Connect your Setmore-Square Online booking system to Teleport or Zoom and open a new stream of revenue. Simply select which of your services are video-enabled.
When booked, you and your customer receive video meeting links in your email confirmations. At the appointment time, click to meet in your browser.
Bring order to your brick-and-mortar
.
Fill in-store events with your Setmore-Square appointment app. Don't just advertise your location-based events, make it simple for customers to reserve their spots or respond to invites online.
To grow your fanbase further, you can even book and host remote product demos and personalized shopping sessions through your site.
Take secure prepayments online
Want to ensure customers commit to their appointments? Request payments in advance by connecting your Booking Page with Square.
Join Setmore FREE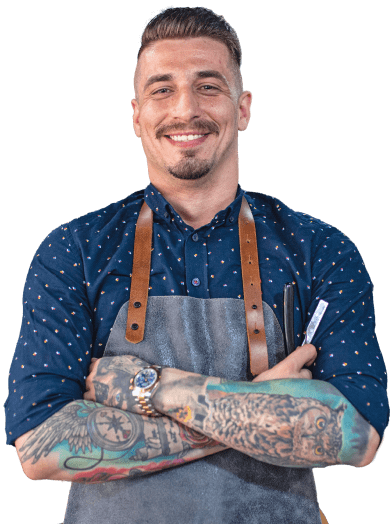 Open brand-new booking avenues
FAQs
.
How do I update my Booking Page with my contact info and company logo?

In your Setmore account, navigate to Settings > Booking Page. Here you'll find options to customize your Booking Page. Add your company's logo and contact information under the 'Company Details' tab.

Is it possible to remove Setmore's branding from my Booking Page?

Yes, by upgrading to Setmore Pro or Team. Go to Settings > Booking Page > Booking Policies, scroll down and toggle off the 'Setmore Branding' option.
For more information, check out our Support Center
Make the magic happen, we'll make sure it happens on time.
Sign me up