Book Appointments and Export Customer Data to Salesforce
The standard in cloud-based CRM software. Salesforce's lead-tracking and customer management toolset helps businesses thrive while uniting sales teams. Plus, decision makers get advanced reporting tools to unlock bigger insights about their business.
How it works with Setmore
Setmore automatically exports new customer profiles to your Salesforce account, ensuring that your sales teams have the most up-to-date information when onboarding new customers.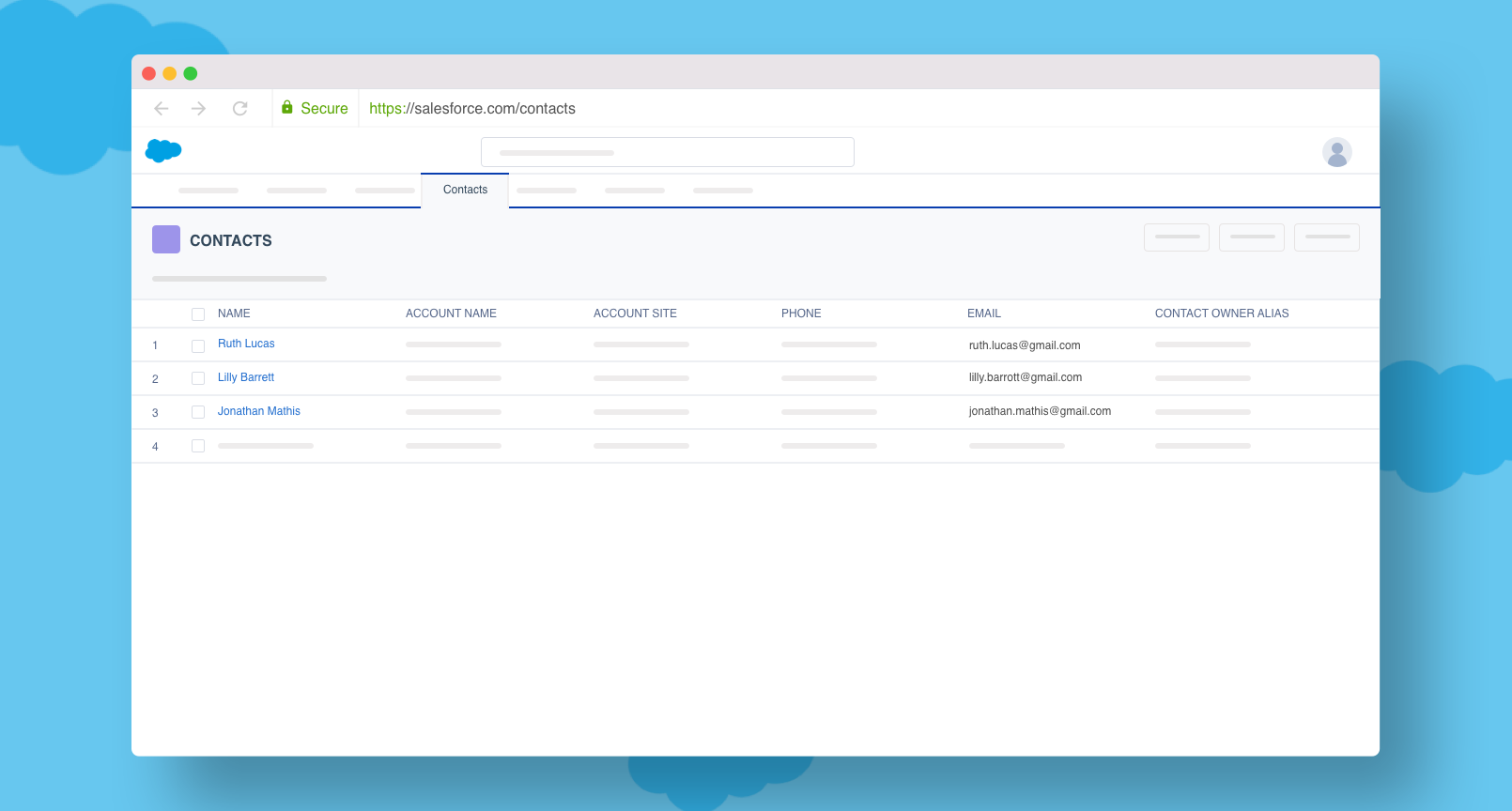 Visit Salesforce.com
Customers Add Themselves to Your Salesforce CRM
With this integration, new customer profiles flow into Salesforce whenever you add a new profile to your Setmore account. This also works if customers add themselves to your Setmore account by scheduling an appointment through your Booking Page. In either case, you save the time and effort involved in manually moving data from one platform to another, and your sales teams will always be working with the most up-to-date information.
The Salesforce integration is free to use with Setmore. Don't have an account? Sign up here!
Faster Onboarding, Improved Connectivity Between Teams
By plugging Setmore into your Salesforce account, you can reflexively push new customers into your onboarding and email drip campaigns. They'll receive crucial training materials and promotional offers automatically. Meanwhile, your sales teams are better positioned to coordinate and respond to first-time appointment setters and new leads.
Need a way to instantly notify your teams about new appointments? Try the Setmore-Slack integration, also included for free with any basic or Setmore Premium account.
Sync Your Customer Data in Three Easy Steps
Customer data will begin transferring to Salesforce as soon as new customers appear in your Setmore account. After setup, there's no additional action required on your part, and you can disable the integration at any time.
Step 1:In Setmore, navigate to Apps & Integrations > Salesforce, and click the Activate button.
Step 2: You'll be prompted to log into Salesforce to continue.
Step 3: Once logged in, you'll be asked to allow access for Setmore to share data. Click Allow to complete the integration.
Frequently Asked Questions
Does this integration import my customer data from Salesforce to Setmore?
No. This integration is one-way online, transferring data from Setmore to Salesforce. Any changes or new customer profiles you make or create in Salesforce will stay in Salesforce. However, any updates or new profiles in Setmore will carry over into Salesforce.
Does this integration work with the enterprise edition of Salesforce?
Currently no. This integration will not sync your customer contacts from Setmore to any of the enterprise editions of Salesforce. However, we are always working on new feature enhancements, so check the Setmore blog for the latest updates.