Add Customer Appointment Booking to Your Adobe Muse Site
Adobe's version of a website builder, with a comprehensive toolset that works for experienced pros and beginners alike. Adobe Muse lets you build beautiful, responsive websites with virtually no coding experience required.
How it works with Setmore
Setmore provides a downloadable widget that you can add to your Adobe Muse toolbox, letting you add your Booking Page to any website you create. Once deployed, customers can book appointments with you online.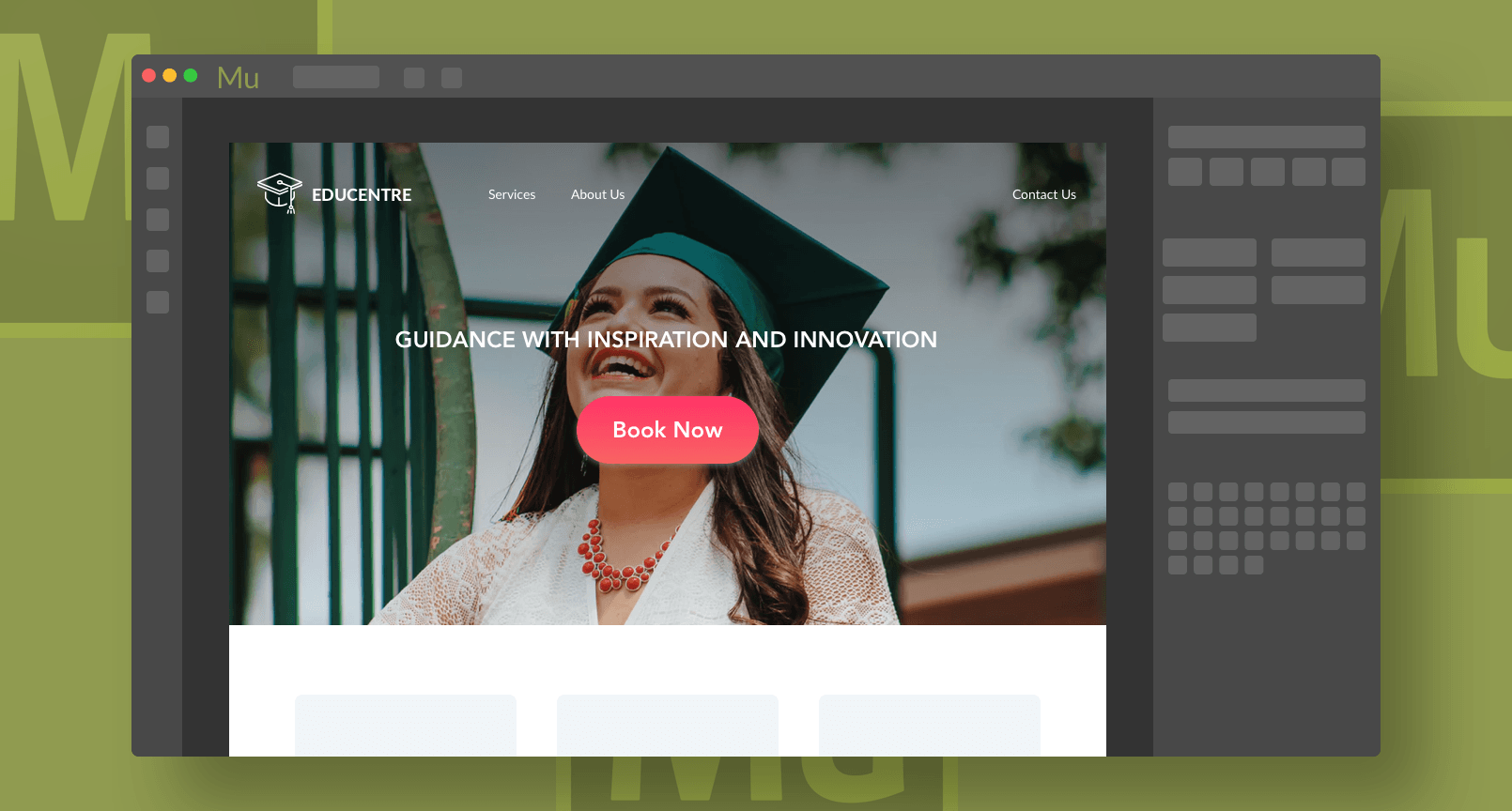 Visit Muse.adobe.com
A Professional Appointment Plugin for Your Muse Toolbox
No small business website is complete without the ability to schedule an appointment online. Setmore takes care of the heavy lifting by giving you a fully embeddable online Booking Page. This connects customers to your service listings and gives them a way to schedule an appointment in just a few clicks, no phone call required. The Setmore plugin for Adobe Muse adds this capability to your Muse toolbox, so you can add a "Book Appointment" button to the websites you create and link it to your Setmore Booking Page.
Get started with a free Setmore account . Sign up in minutes, no credit card required.
Meet the Need for Online Scheduling
Do most customers find your business through a search engine? If so, your website is often the first point of contact. Online scheduling is how you convert online traffic to in-person appointments.
Setmore will have the biggest impact for your organization if any of the following apply to you:
The only way customers can get in touch with you is via email or a phone call.
Customers can usually figure out which services they need before speaking to you.
Or, your first appointment is always a consultation to understand your customers' needs.
Quick Install with Continued Setmore Access
Once you add the Setmore widget to your Adobe Muse interface, you'll have quick access to a drag-and-droppable "Book Appointment" button directly from your toolbox.
Step 1: Install the Setmore widget from Adobe Muse website (login required).
Step 2: In the Adobe Muse editor, drag the Setmore widget onto your webpage.
Step 3: In the widget settings menu, connect the Setmore button to your Booking Page.
The Setmore widget includes multiple settings for customization. See the support article here for complete rundown of available options.
Frequently Asked Questions
Can I use an iframe widget to embed my Booking Page in my Adobe Muse site?
Yes, just make sure you link your iframe to your Setmore Booking Page URL. You can find the URL by navigating to Apps & Integrations > Your Booking Page (Configure) > Overview.
Are there different image templates for the "Book Appointment" button?
Currently no, Setmore only offers one default button image. However, you may easily use your own image file (simply place an image on your website) and link it to your Booking Page URL.
How can I add my business information, including my logo, to my Booking Page?
In the Setmore app, navigate to Apps & Integrations > Your Booking Page (Configure) > Company Details. Here you can fill out relevant contact information about your business and upload a logo.