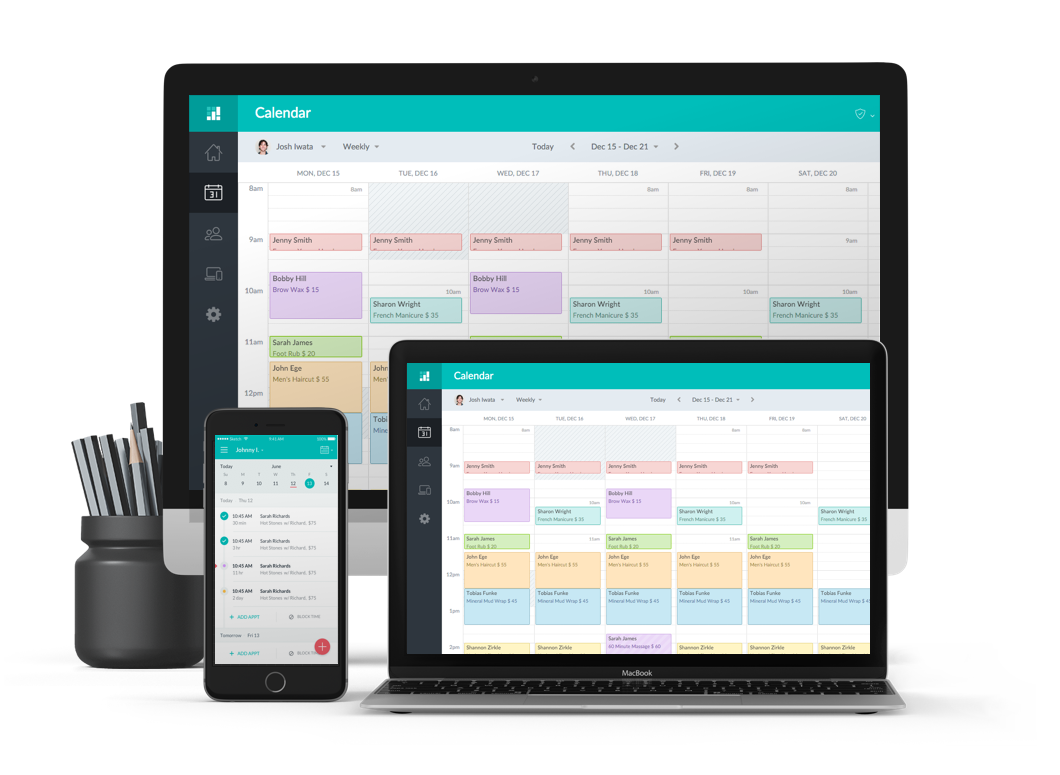 As a skilled home repair service provider, your routine mandates something more than your technical expertise. Things have a tendency to escape from hand when you have numerous requests stacked on top of one another with squeezing due dates. You would notice time being eaten up in trying to accommodate all your requests for a day. Not to overlook, the responsibility for maintaining this business effectively without succumbing to compelling workloads at the zero hours.
Setmore is an online scheduling software for handymen services. Setmore comes with:
An organized calendar to mark your daily and monthly appointments.
A flexible staff administration system that ensures productivity, and keeps staff at your disposal.
An easily accessible customer management page that stores your customer details.
An efficient reminder system for customers on upcoming appointments.
An exclusive online booking page with your business name and details.
A user-friendly interface to add and manage services offered.
A comprehensive cash management system.
Online Scheduling
Setmore eliminates confusion involved in scheduling handymen activities like Carpentry, Plumbing, Painting, Electrical, Pest Control, Gardening, Remodelling, etc.;
It streamlines your activities so you can meet deadlines effectively without accumulating jobs. It increases your productivity to generate more revenues and achieve your business goals. Managing appointments updates are way too easy. Just drag and drop to change appointments to an alternate date and time.
Your Personal Booking Page
Setmore's online booking page is one of its coolest elements that doesn't require a periodical charge to keep the page up and running. Isn't it cool? Stay ahead of your competitors with a booking page that facilitates customers to book appointments with no time blockade. Cut down on the expenses taken to set up a website or employing an assistant to plan your activities.
Online Payments
Setmore allows your customers to pay through cash or credit cards. The phenomenal Setmore Cash Register System saves all your transactions on the cloud for future reference. What's a cash management system that doesn't let you produce bills and print receipts? With Setmore, you can calculate discounts, generate and print receipts, and provide refunds for canceled appointments. Avoid paperwork and save the embarrassment of a quirky handwriting. Also, putting an end to wrong manual calculations.
Staff Management
Setmore offers a simple and straightforward staff management system that helps ease communications. It helps you collaborate better with your personnel and builds staff accountability. Allow your customers to decide the staff member who provides it or better, let Setmore make the choice. Fix staff working hours, breaks, and vacations at the click of a button. Organize an effective team with a dose of technology.
Setmore is the handyman your business needs to take off to the next level. Pay nothing! Just sign up for a free Setmore account to experience exceptional assistance in appointment scheduling and management.