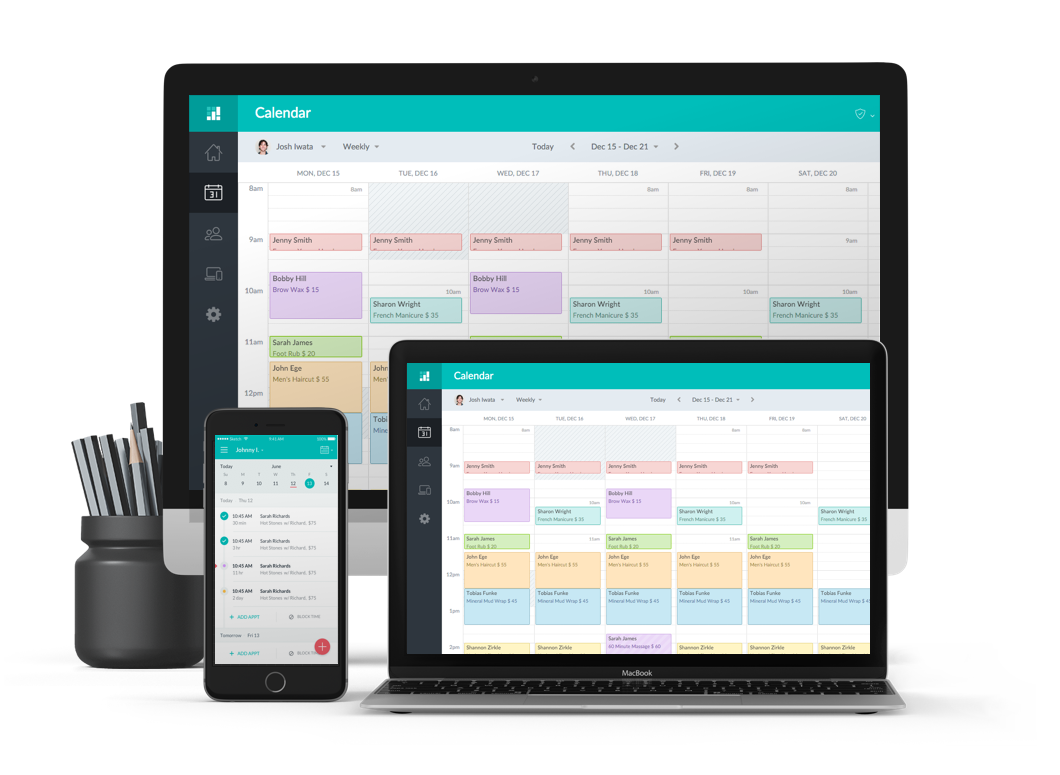 Acupuncture therapy is a 3000-year-old technique that is widely practised as a cure for various ailments. It involves the artistic usage of human needles on your skin that impacts the tapestry underneath to treat pain and a wide range of other diseases. Acupuncture treatment has carved a niche for itself amongst all other new age medical advancements.
An acupuncture clinic is completely dependant on the number of patient walk-ins each day. Consequently, it is critical that you enable your clients to book appointments with you on the web. It was a thing in the past when customers had the tolerance to sit tight for the beginning of the day to ring up your assistant for an appointment. In today's reality, individuals look to connect in a flash. Neglecting to facilitate a web scheduling application, is nothing less compared to ignoring your client base.
Setmore is an online appointment scheduling software for acupuncture clinics that helps patients book appointments with you online. Setmore comes with a heap of different treats like:
An online web booking page for your customers to book appointments.
Customer management portal to fetch and store the customer details.
Online Staff Administration.
Online billing feature that facilitates card transactions and records cash transactions.
Integration with Social Media designed to attract socially active customers.
Automatic SMS and email notifications.
A Customer review platform for the kind words of encouragement from your clients.
Customer Self-Scheduling
What could be more beneficial at a clinic than a quick last minute appointment to treat an agonising pain? Setmore offers an exclusive online booking page for needle therapy clinics so customers can book appointments in a flash. Anyone with an Internet connection can access your Setmore booking page on a phone or a computer around the clock. This simple and straightforward booking process will enhance the customer's convenience in accessing the available slots of your service. Say farewell to the days you lost on your business because you missed a client call.
Reminders
Customers do not turn up if they forget about their appointments. Kick the paranoia of no-shows with Setmore's reminder system. Upgrade to a premium account and your customers will be reminded in advance by an automated SMS notification. Eliminate the costs incurred in hiring a personal assistant and cut down on manual human errors. Automated reminders never miss their mark. Clients will feel assured of your service when your reminders hit them because it showcases an exceptional customer care.
Customer Management
It is crucial to maintaining clear and concise notes about every single aspect of a patient who visits your acupuncture clinic. Record your patient's name, contact details, address, and specific notes; and retrieve them anytime you want. Setmore facilitates saving contacts and scheduling appointments in the same window without the need to switch between multiple applications. Setmore saves all your customer information intact on the cloud.
Reviews and Ratings
Satisfied customers are the biggest assets that you should not afford to lose. Encourage those who wish to testify to your service in a cost effective way. Customers get to express their satisfaction and rate your service on your booking page. This is sure to prove beneficial because 80% of new customers choose a service based on what online reviews say. Spare your arm and leg in making expensive and ineffective advertisements and promotions. What your customers say about your business always count.
Give Setmore a try today by signing up for a free account. Experience how this online appointment scheduler transforms your business for the better. Appointments mean business and Setmore is what your business need this very minute.