Keep customers, staff & schedules on track
Reduced No-Shows

Missed appointments = missed opportunities. Automated email/text reminders keep customers on schedule and on time.

Timely Alerts

Pre-program automatic emails to notify both staff and customers of new, rescheduled, and cancelled appointments.

Growth Platform

Your clients are looking for spas through online searches. Use Setmore to convert them into new appointments.

Anywhere Access

Access your cloud-based spa appointment calendar and customer list from any device with an internet connection.

Mobile Friendly

Book appointments and get alerts directly from your phone. Setmore offers mobile apps for iPhone and Android.

Manage Customers

Get a comprehensive listing of all your customers, their contact info, appointment history, and lifetime value.
Used By Millions
No matter where you are in the world, you can have online appointment scheduling software that works great and looks amazing.
Setmore has grown with us as a business.

"They continue to add new features to make work/life balance easier to manage. Not only can we take bookings 24/7, their Premium features make the difference for us."

Andrew Gregory

Vibrant Health Spa

I love waking up and seeing new appointments.

"Setmore has been a game changer in my business. It's so easy for me and my clients to use. My FAVORITE part is how convenient it is for customers to book online 24/7."

Esther Nelson

Luxury Lotus Spa

Our booking revenue is through the roof!.

"Setmore has allowed me to present a professional method of appointment booking that is affordable and integrates well with so many of our day-to-day platforms."

Thema Azize Serwa

The Womb Sauna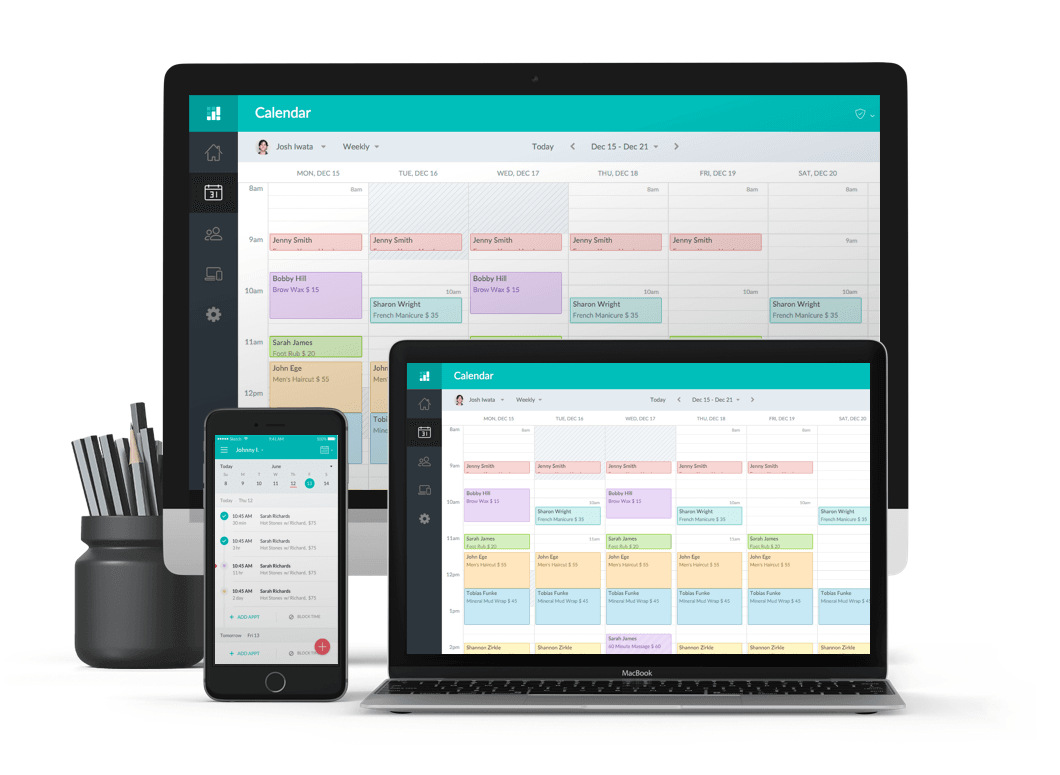 Goodbye hassles, hello Setmore
Pen-and-paper appointment books and outdated software drag your practice down. Step up to Setmore and get a modern, smart, intuitive appointment calendar that grows with your business.
Spend less time on your calendar
Setmore helps automate your admin tasks, like calendar management and sending reminders, giving you more time back in your day to focus on delivering a relaxing, high-quality experience for your customers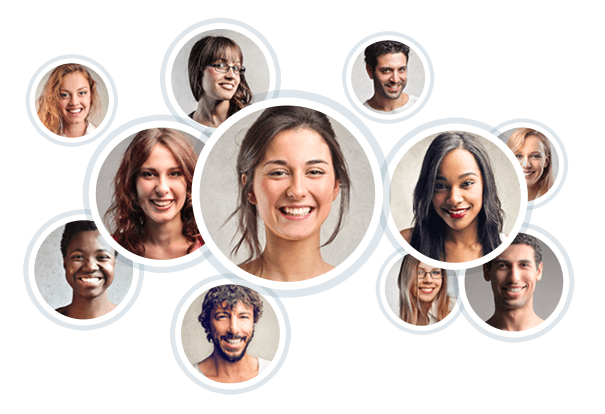 Let customers self-book online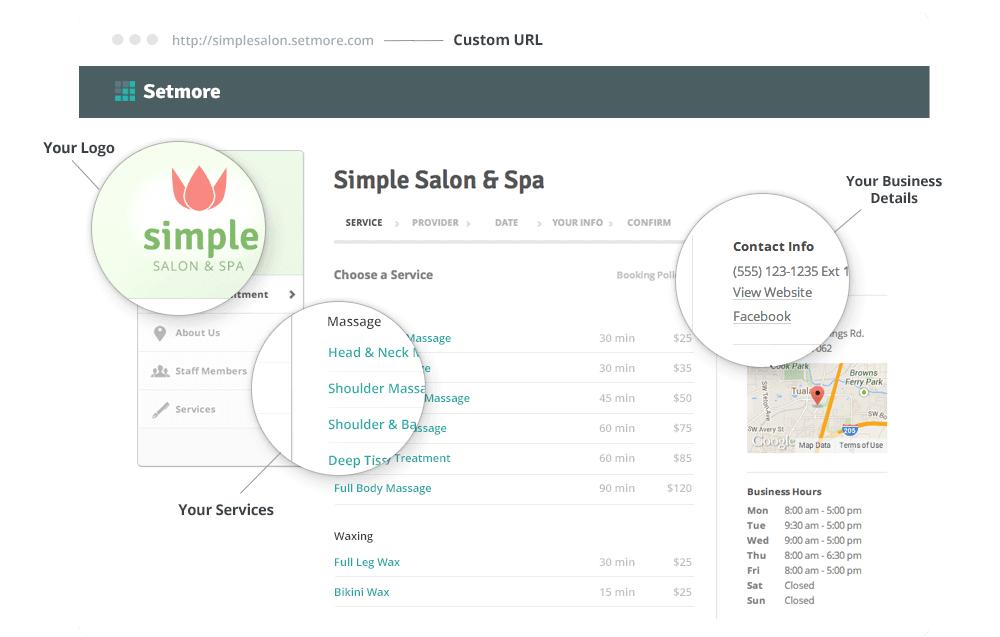 Every Setmore account comes with a free Booking Page, where your customers can schedule their next spa visit online, no phone call required. Customers love it because they can pick a service and time that works for them.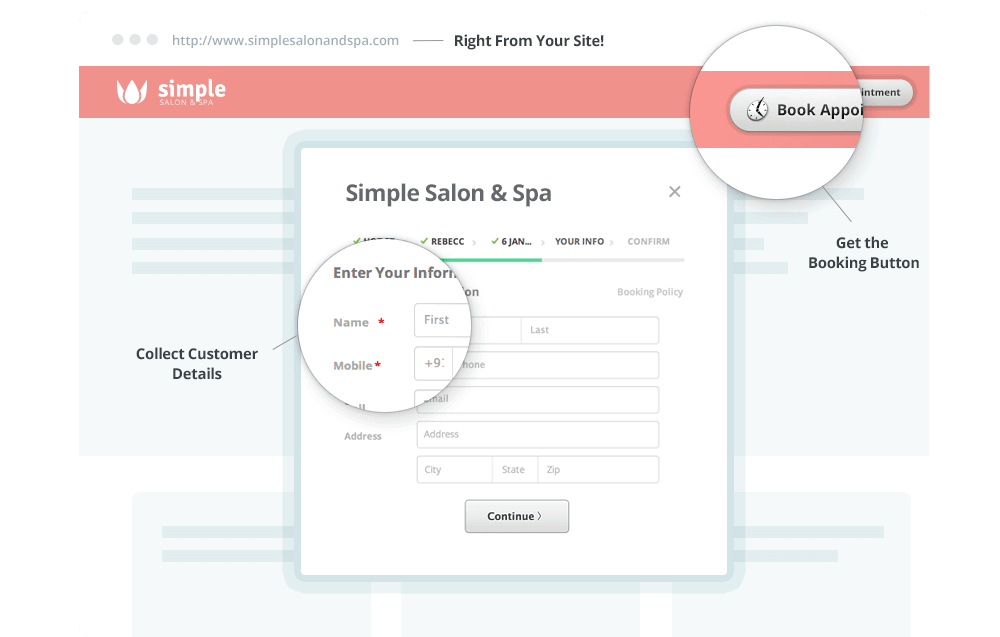 Take the next step and add your Booking Page to your website. As clients and web visitors browse your service offerings, they can immediately act on their desire to schedule an appointment, rather than potentially waiting and losing interest.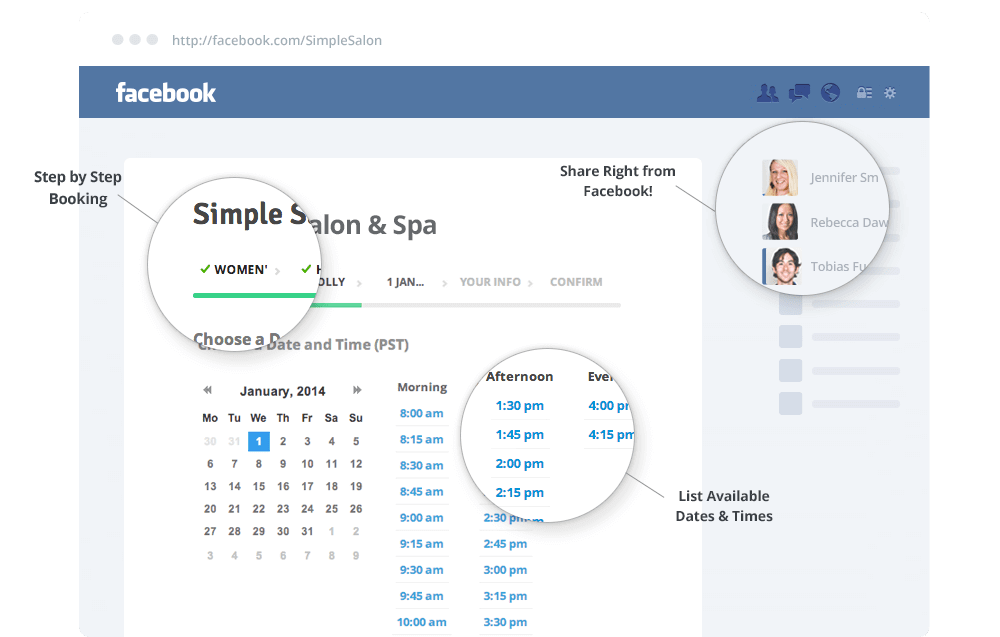 Do you connect with clients over Facebook? Add Setmore to your spa's profile page and let customers schedule their next visit while they're browsing their social feeds.