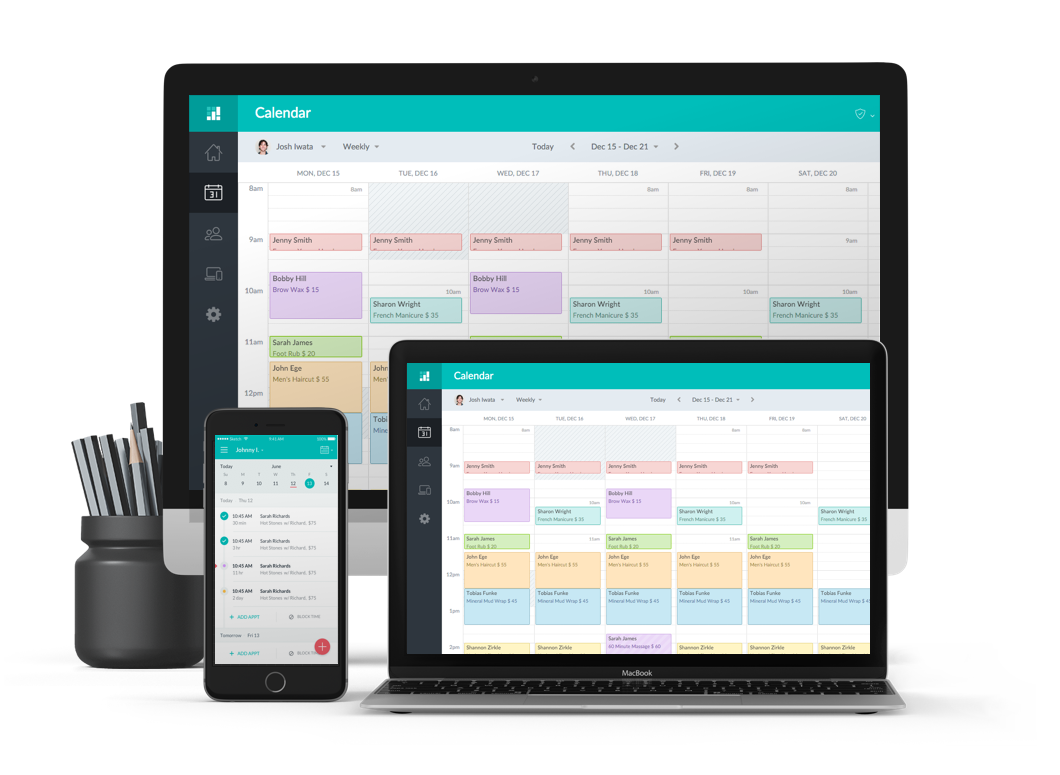 Online Calendar Scheduling That Will Take Your Business To The Next Level
Businesses, like yours, that thrives on the appointments and customers have a strong need for an online appointment calendar scheduling program, that is not just easy to use by the business but is also equally admirable by their customers.
There are many solutions, who promotes their service as something that meets the demands. However, on most occasions they fail to do so. Although, there are a few who actually does succeed in fulfilling the need, fails in many other things to do so. They are either too costly for a starting business or doesn´t come with enough features for businesses to benefit from.
We at Setmore felt about this very deeply and after toiling for a long time, we´ve finally built something that will not just help you manage appointments in a wonderful way but will also empower your Offline business to wield the power of online in the best way possible.
Here are a few benefits you can expect by using Setmore:
It is FREE to start and enjoy for as long. We won´t ever ask for your credit cards. However, when your business grows, you can just opt in for the premium features meant for bigger businesses.
If you are not on the web, we will get you a nice looking, customer facing booking page which is also optimized for mobile devices.
If you have a website or a Facebook fan page already, we have a booking button as well.
Book unlimited appointments on as many services that you may offer, no strings attached.
Have you been using Google Calendar so far? No worries, we´ll import your past appointments as well.
Stay on top of your business at all time. We have two fully functional apps for Android and iOS, so you(and your staff) can carry your(or their) appointments at all places at all times. Additionally, it can book appointments, notify you when a new appointment is booked and lots more.