Focus on delivering an exceptional experience
Instant Setup

Sign up for a free account and book your first appointment in minutes. We're user-friendly for all skill levels.

Stay Punctual

Always know when your next appointment is. Setmore's calendar helps you stay organized, so you can be more productive.

Manage Growth

Manage all your advisors in one place. Assign coverage, delegate appointments, and handle last-minute reschedules.

Recurring Sessions

Financial advice sometimes requires multiple meetings and follow-ups. Schedule repeat meetings with clients instantly.

Secure and Mobile

Setmore's cloud-based platform keeps your data secure while enabling anywhere access via your iOS or Android device.

24/7 Support

Start an in-app chat to get instant solutions to your questions and technical issues. Setmore experts are on call 24/7.
Used By Millions
No matter where you are in the world, you can have online appointment scheduling software that works great and looks amazing.
I can be more interactive with my clients.

"Setmore allows my clients to schedule an appointment with me at their convenience, without them having to make a phone call or send an email."

Steve Emerson

Zippy CPA

We definitely recommend to other businesses!

"Setmore has helped us grow 300% to 600+ clients over the past 3 years! Clients like the ease of booking, staff appreciate the notifications and reminders."

Jeffrey J. Rondini

Mt. Diablo Tax Pros

My customer service is at a whole new level

"Being able to schedule texts to hundreds of clients and allowing easy appointment bookings, while giving my clients the personal service they deserve has been priceless!"

Sandra Valentine

EZ Credit Repair Now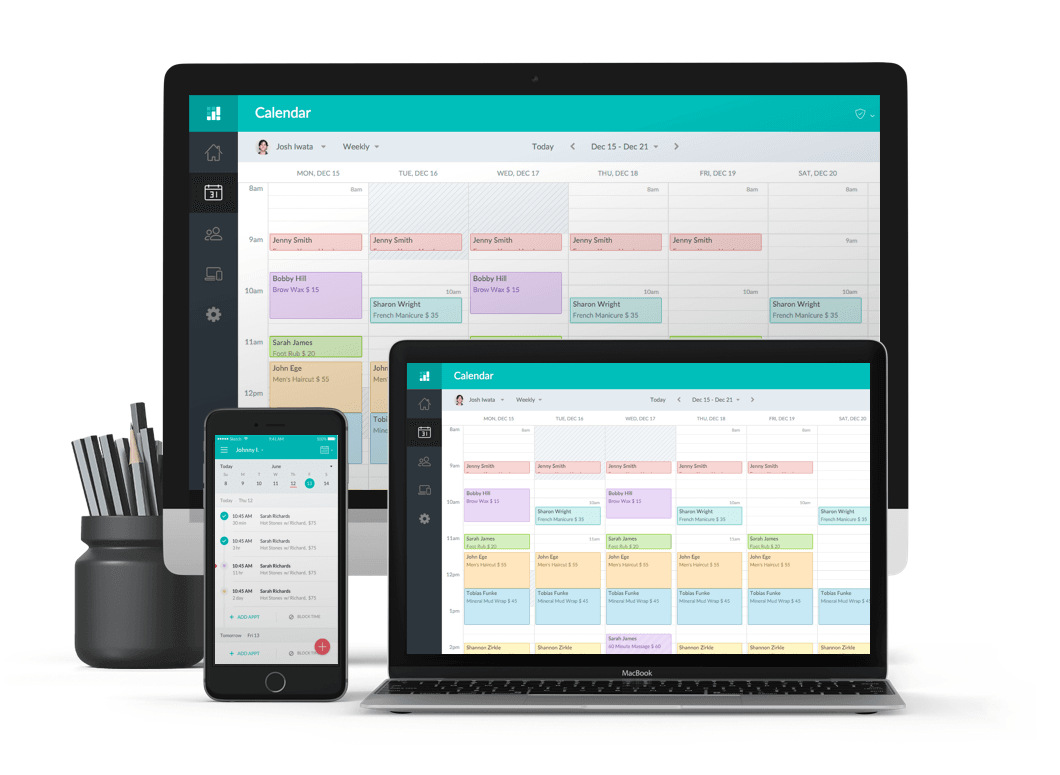 Turn clients into experts
Setmore is great for one-one-one appointments or small groups, making it easy to share best practices with your clients. Schedule class sessions and share the Booking Page link to attendees, who can reserve their own seat without having to call you.
People-focused online scheduling
Setmore's goal is to reduce your administrative overhead and make booking an appointment as seamless as possible. It's working if you don't even know it's there, freeing you up to focus on delivering a more personalized service to your clients.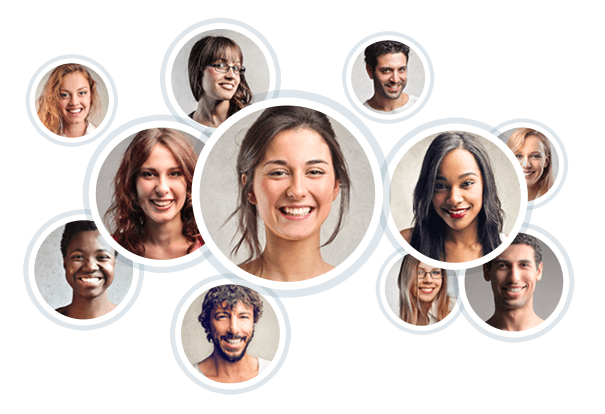 Self-service client appointments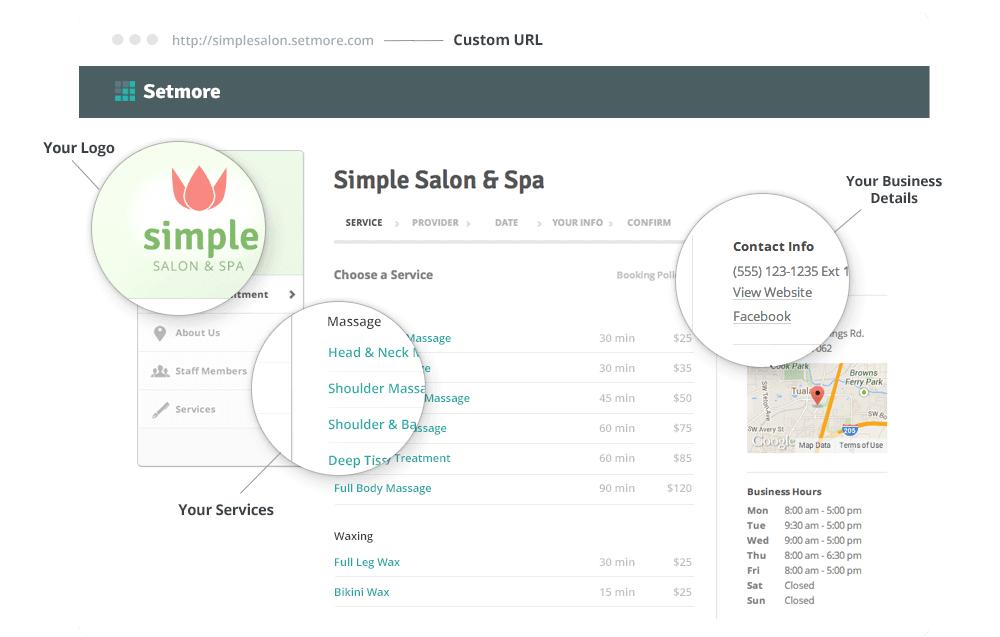 Your Setmore account comes with a free Booking Page, a web page that lists your services, staff, availability, and contact information. Share the Booking Page with your clients so they can book their next consultation online, without having to call you.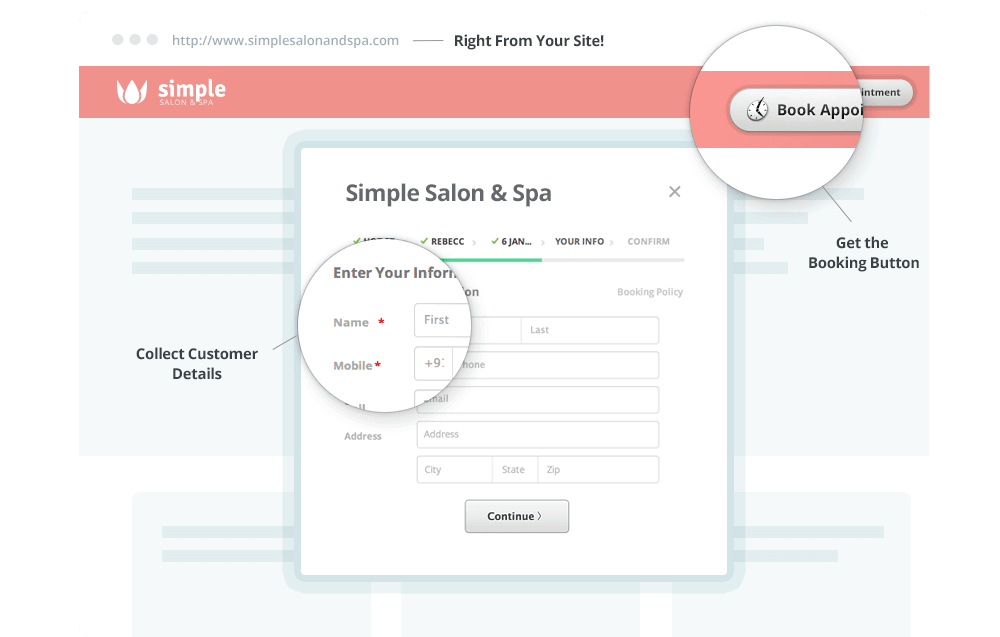 Add your Booking Page to your website, and help your fresh prospects and new online visitors book their first consultation right away. Setmore lets you distinguish between regular and private services, so you control what new clients can and can't see.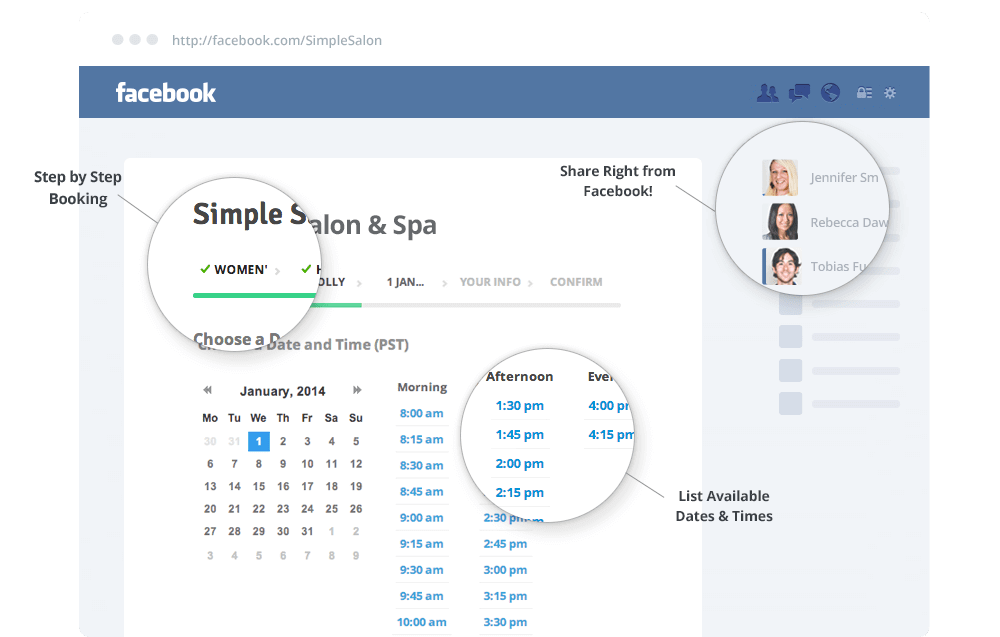 Add the Setmore plugin to your business Facebook page for yet another avenue to book appointments with your financial firm online. This is a great way to promote last-minute availability and connect with your clients over social media.