Connect with clients and book appointments
Save Time

Setmore makes it easy to schedule, track, and manage your appointment book in a clinic or private practice setting.

Manage Payments

Generate receipts and invoices for client payments, and tie them to each counseling session for a simple accounting solution.

Build Trust

Grow trust and dependability with your patients. Set up one-on-one or group appointments and keep your client list organized.

Solo or Shared

Use for yourself, or use permission controls to set the access level for multiple counselors, admins and receptionists.

Minimize No-Shows

Send automatic reminders via email and SMS/text before an appointment to make sure clients show up on time.

24/7 Support

Have a question or need help with a feature? Contact our 24/7 support team inside the app, with a 1-2 minute response time.
Used By Millions
No matter where you are in the world, you can have online appointment scheduling software that works great and looks amazing.
Setmore is a no-brainer, worth every penny.

"It's saved me so much time in scheduling and rescheduling. It also makes it easier for clients to book a free consult directly from the web, which they love!"

Cristie Glasheen

Step Strong Life Coaching

Setmore has given me control of my scheduling.

"Since I work from my office as well as on the road often, Setmore has given me the ability to take control of my scheduling needs from any location in the country."

Michael Almaraz

Deeper States Mind and Wellness

I don't need to make reminder phone calls.

"With Setmore I can focus on my business instead of my phone. My clients love the online scheduling feature. I get to spend more quality time doing the work I love!"

Dr. Taliba Foster

Marette Monson, LLC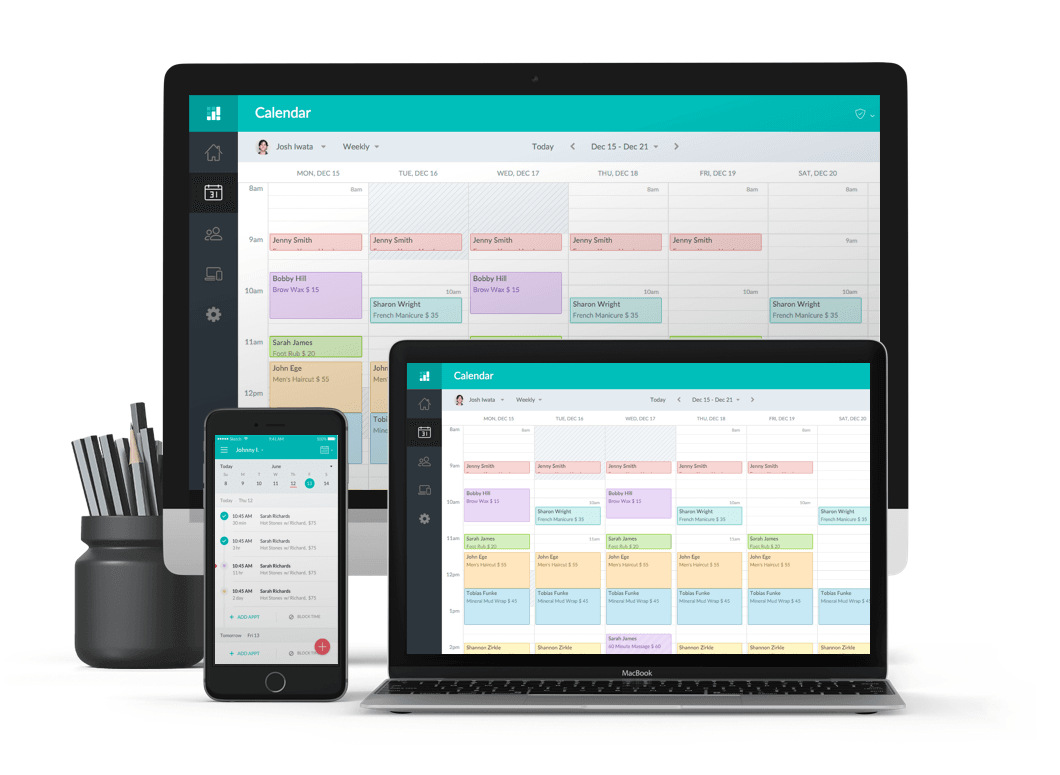 Stay focused on your patients
One of your biggest challenges is running the business side of your therapy practice. Setmore helps alleviate the stress of administrative tasks, so you can keep everything running smoothly and focus on delivering high-quality care.
Sustainability for the long term
Advertising and marketing are crucial to growing your patient list. Setmore is more than your therapy appointment book, it's your small business growth tool, offering numerous plugins and integrations.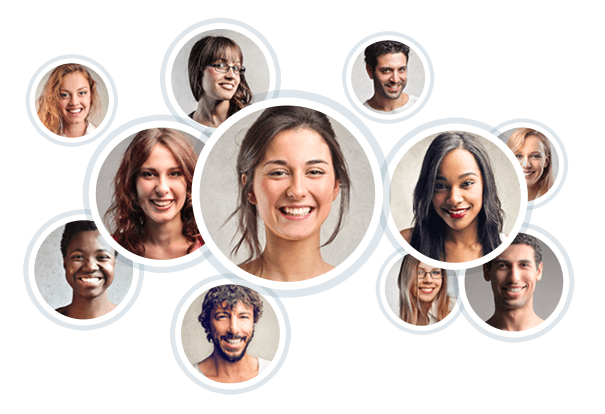 Selective self-booking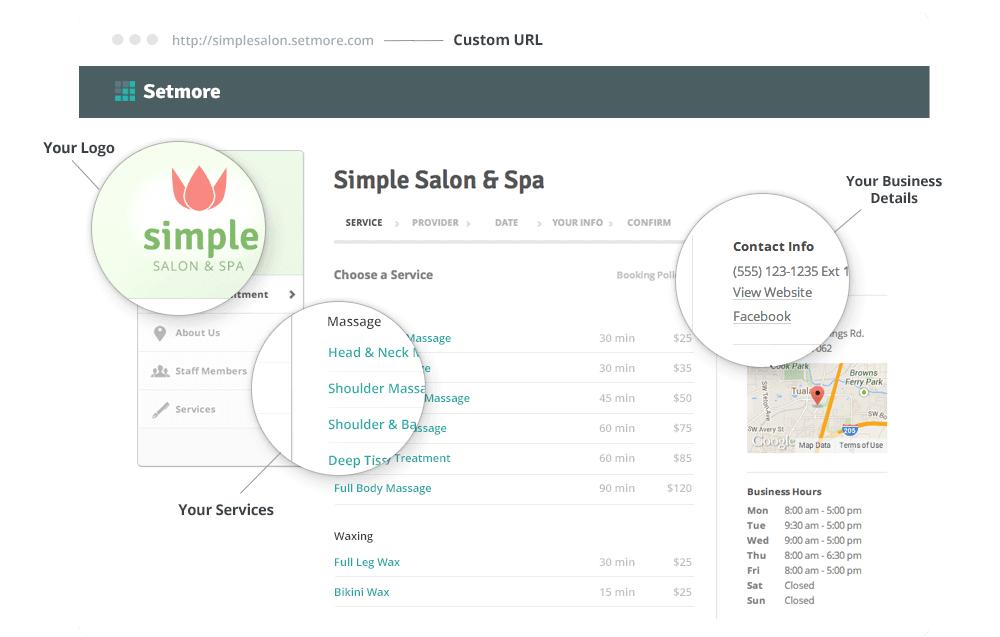 Enable your most trustworthy clients to book their next session online. Your account comes with a free Booking Page, which is a webpage that lists your services, staff members, availability, and contact info.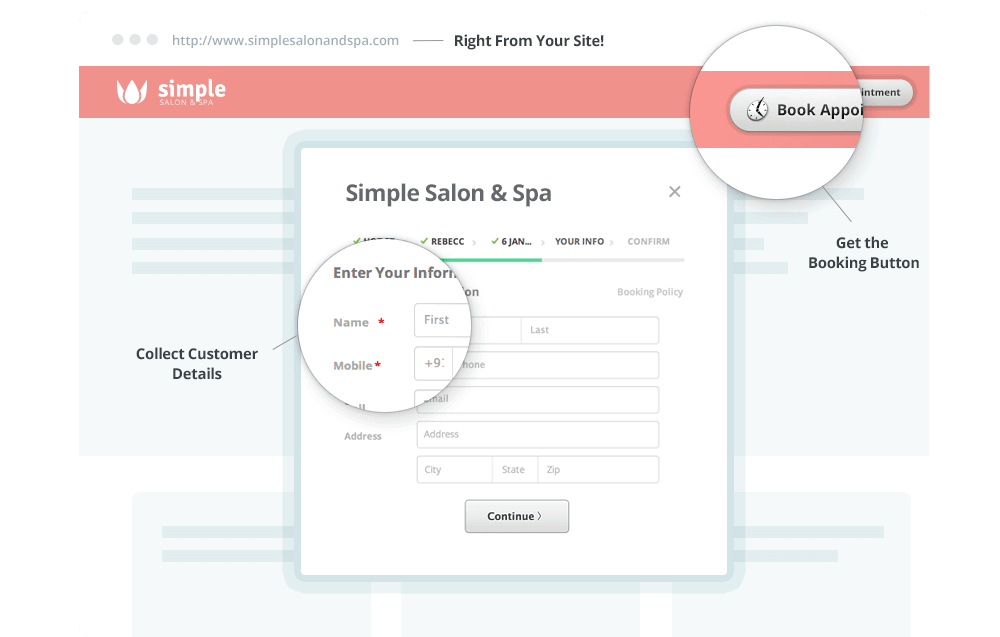 You can even add the Booking Page to your practice's Facebook timeline, giving your patients another avenue for scheduling an appointment, and making it easier for them to connect with you online.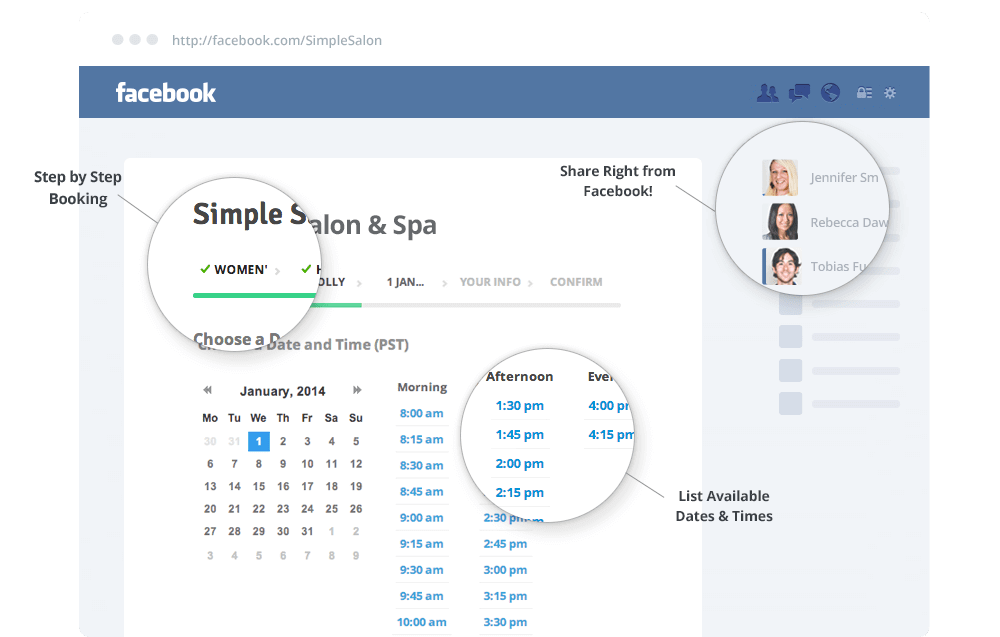 Install the Setmore plugin on your Facebook page and open up another avenue for online booking. Patients who follow your social media account can schedule their next cleaning directly from your Facebook timeline.