We won't keep you waiting. The future of Setmore can be summed up in one simple phrase:
Helping you grow your business.
For days, weeks, and months we've been hard at work to bring you a more beautiful, more powerful Setmore in 2016. New features are on the horizon, such as automated messaging, birthday reminders, and advanced business reporting. With these improvements you can truly understand what makes your business tick so you can make it thrive.
A Crisp New Look
For all Setmore does, we've been told it's incredibly intuitive and lightweight, and we aim to keep it that way. That's what our new design is all about—catering to your intuition while appealing to your aesthetic side. We've carefully planned out every little detail and interaction to make our software more welcoming, easy-to-use, and navigable.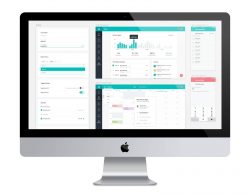 A new Setmore for a new year, designed to maximize your productivity across mobile and more.
Coming to a Desktop or Tablet Near You
The more platforms, the better. This year we're adding versions of the Setmore app that are tailor-made for tablets and desktops. No matter where you are or what device you have available, you'll always have access to your appointments and business tools.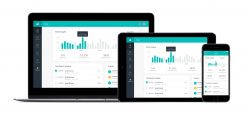 Free, downloadable app syncs across all your devices.
Accessible Integrations
We've also built in a library of valuable information, allowing you to see available integrations and plugins from inside the software. Use Infusionsoft or Zendesk? You might just discover the perfect pairing you didn't know we offered.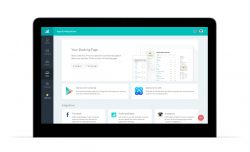 Straight from the app, see versatile integrations that Setmore has to offer.
Staying in Touch
Okay, full disclosure: we love your comments and we love what you're saying about Setmore. Communication is key to keeping you up to date on all the amazing stuff we're doing and to opening the lines for feedback and suggestions. So we're planning more frequent blog posts and updates, that way you'll know how to take advantage of new improvements as we make them.
We're Just Getting Started
Setmore is as much your software as it is ours, and this is only the beginning. With your growth in mind, we're dedicated to constantly improving and fine-tuning Setmore to make it the best appointment-scheduling platform available.
– The Setmore Team
Like the new design? Tell us what you think in the comments below.
UPDATE 01.15.2016: Wow! Thank you all so much for your comments and feedback. We'll be working to respond to individual questions while prioritizing requested features. Keep on bookin'
by Cassandra @ Setmore
Writer, editor and scheduling product expert at Setmore Appointments.