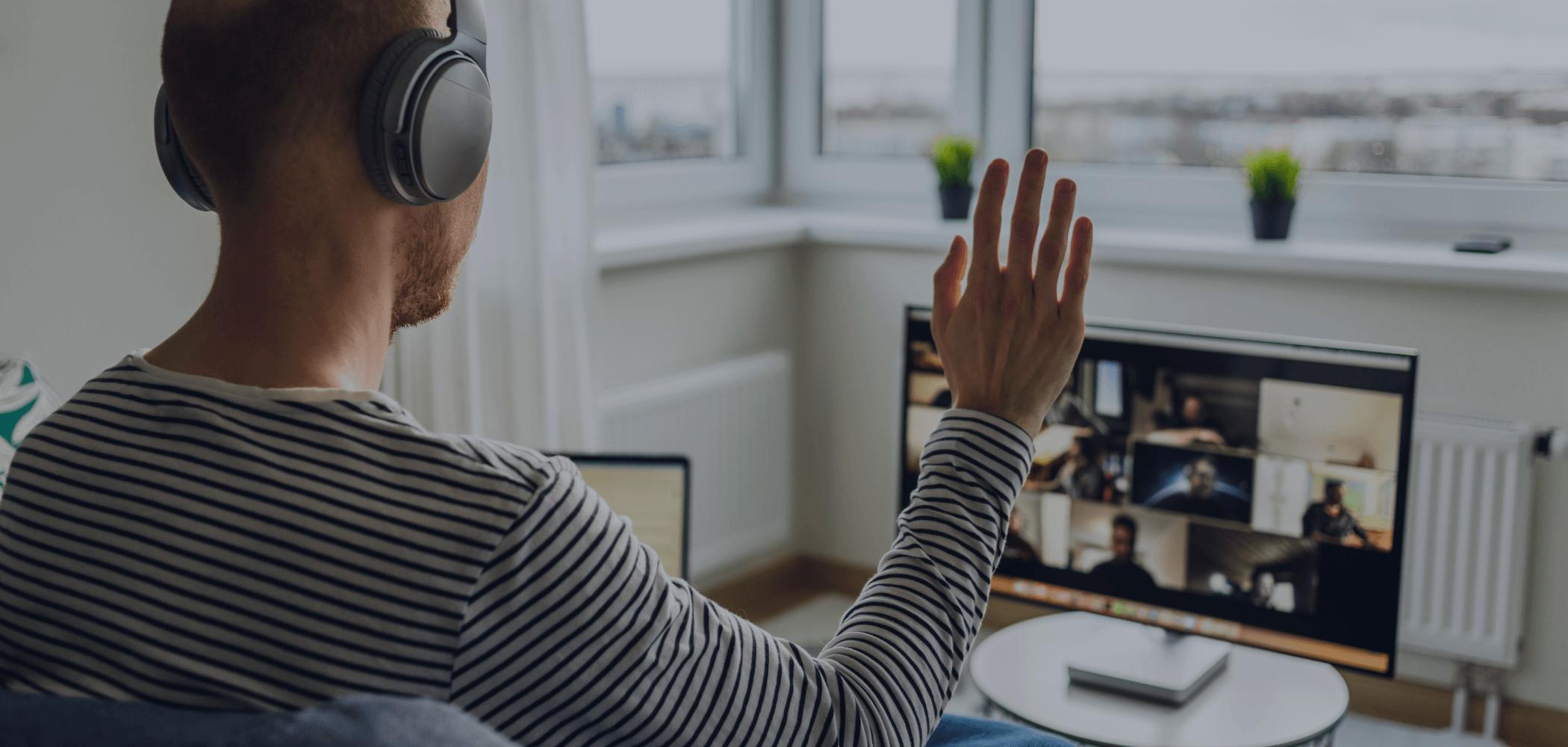 The pandemic has impacted businesses and the way we operate like never before. Lockdown and social distancing have forced businesses to close temporarily or pivot to a new model in order to stay operational. 
To help businesses thrive digitally, Setmore has unveiled a new integration with a secure and reliable video conferencing platform, Teleport. Connecting these apps enables businesses to take their services online. Book virtual appointments from anywhere and continue delivering an amazing customer experience.
Teleport for Online Appointments
Setmore's Teleport integration enables you to add secured 1-click video meeting links to your appointments. Choose services that should be video-enabled and when a new appointment is booked, a unique video meeting link gets created. Both your staff member and your customer will receive this link in the confirmation email. 

Jump on 1:1 calls in seconds or upgrade to Premium and set up group classes, webinars, training sessions, and more. With Teleport Premium, you can create video meetings for up to 40 attendees. Automate reminder emails to reduce no-shows and keep everyone in the loop.
The Instant Teleport
Nestled in the sidebar, right below the Settings icon, you will now see Setmore's accessible Teleport icon. For a limited time period, this section lets you start a Teleport meeting instantly, without having to book an appointment.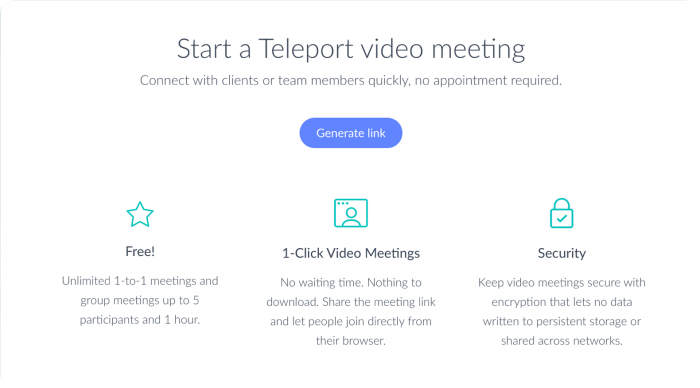 This feature is ideal for business check-ins, vendor meetings, team huddles or personal meetings that do not require an appointment. Click "Generate new link", share it with up to 5 participants, and get straight to talking.  
Appointments + Video Meetings
Setmore works in tandem with popular applications essential for most businesses today. With Teleport by your side, harness the power of these integrations and get closer to your customers. 
Meetings on the small screen
Mobile devices have become the primary interface of our day-to-day interactions. The Teleport integration is fully functional on both the Setmore Android and iOS apps. You can now schedule video meetings and add/remove video meetings from appointments from your mobile device. The Teleport.video mobile app, enables you to jump on a video call without having to log into your account on the web app. 
Create, Share, Meet. Professional and Personal.
An ideal solution for both professional and personal meetings. With restrictions and social distancing measures in place, it can be hard to keep track of your colleagues and customers. The Teleport integration doesn't call for extensive plugins or complicated maneuvers. Simply click one link and say hello from anywhere with Internet access. 
Bandwidth friendly: Experiencing video delays on call? Cut the video and start talking.
Screen sharing: Turn a video call into a presentation with straightforward screen sharing. 
Chat your heart out: Use the on-call chat to pass on links, media or a message without having to interrupt a speaker.  
Out of the 172,483 appointments that were booked in Setmore, nearly 30% of the appointments were online video meetings.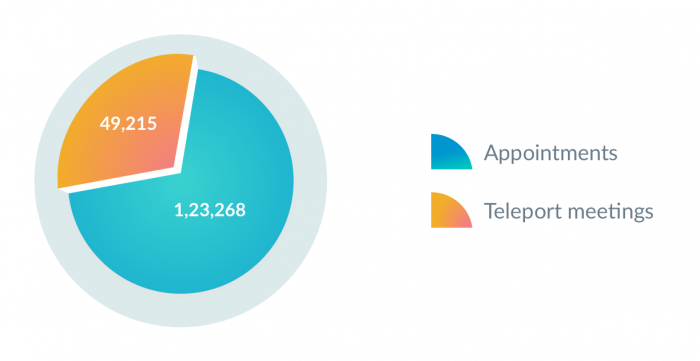 What's next? 
As we settle down into the new normal, appointments are here to stay. Whether you're transforming the way your business operates, or just streamlining your scheduling, Setmore's solutions work for businesses that scale. Watch this space for more details on the exciting features Setmore has lined up for you. Until then, Teleport away.
by Srilakshmi @ Setmore
Content writer and scheduling expert at Setmore Appointments.