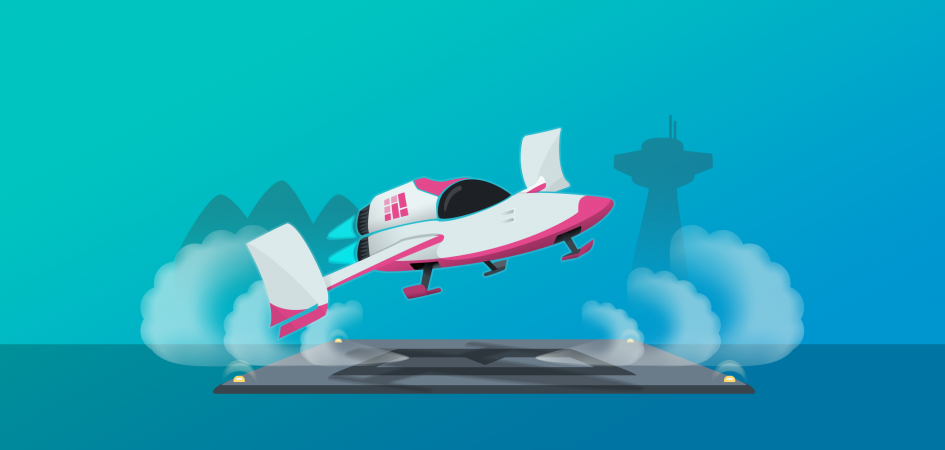 Deployment Notes: June 2019
There's a lot to get excited about as we prepare for the Summer of Setmore. Class payments are coming to the Square integration, and we're making strides on mobile app flexibility to help you connect with customers and find their location in just a few taps. Also you might have noticed that we post dozens of bug fixes every month, and June is no exception. Keep reading for details.
---
Coming soon: class payments from Square
Payments for classes via the Square integration is right around the corner. A deployment is phasing in this week for mobile users, but web app users can start taking class payments right now!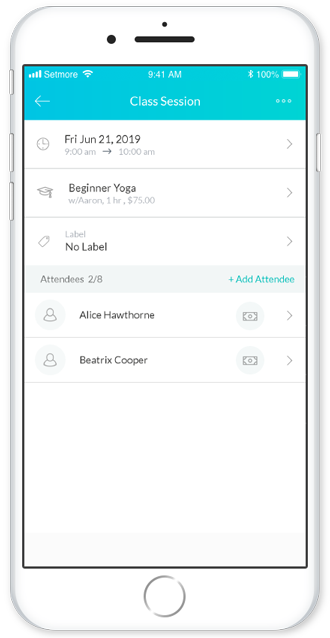 This feature expansion will allow you to take payments for multiple attendees within a class session, directly from your calendar. Customers will also be able to pay upfront when they book sessions online.

The only requirement is that you have the Square integration activated for your account. Already have Square activated? Great! Payments are available instantly, with no additional action needed on your part.
Not using Square? Now is a great time to get started >
---
New superpowers from mobile appointment overview
We've added some simple-but-awesome tools to your mobile Appointment Overview window (the menu that appears anytime you tap an appointment).

In the Customer row, tapping on the chat icon will present you with two new options: start a blank conversation, or start a conversation with appointment details. The latter option will open a text message with appointment info pre-populated in your Send field. Now you can send a manual text reminder in just a few taps.

In the Address row, tapping on the pin icon will now open the address in Apple or Google maps, based on your device's default preference. If you travel to your customers, this is a super quick way to figure out where you're going for your next appointment.
Suggest the next powerful Setmore integration
Setmore already offers dozens of third party integrations with some of the most popular business productivity apps. These integrations are a great way to extend the functionality of your Setmore calendar, and to create the just-right mix of apps to help you succeed.

Is there an integration that would help you thrive even more? Now you can suggest an integration directly to our business team for consideration. Here's how it works:

Visit our Suggest an Integration direct link and provide your information. Start here >
You can suggest an integration anytime from within the Setmore web app. First navigate to Apps & Integrations, then scroll to the bottom of the screen and click the Suggest Integration button.

If you want, we'll even follow up with you if and when our teams start working on the integration. Start suggesting integrations today!
---
The Squish List: bug fixes and refinements
Account
Applied consistent date and time formatting to classes, billing history, and basic reporting.
Fixed an issue that prevented the Setmore mobile app from properly updating business hours.
Working hours will now properly display in the mobile app's 3-day calendar view.
Closing business hours of 11:59 pm will no longer revert to 12:00 pm in the mobile app.
Booking Page
Hiding the "About Us" section of the Booking Page will no longer also hide the Google Maps pin.
Fixed an issue that prevented some customers from accessing a customer login when Setmore indicated that the email was already in use.
Skip the Staff may no longer be activated if Provide Multiple Services is activated, and vice versa.
Client browsers can now cache Instagram photos from the Booking Page, if the Instagram integration is activated, allowing for faster load times on subsequent visits.
Classes
Fixed an issue that sometimes caused deleted classes to reappear in the Setmore mobile app after doing a hard refresh.
Setmore will now provide a more instructional error message when trying to delete a class with future sessions in the mobile app.
Customer profiles
Fixed multiple issues that prevented images from properly appearing in the Customer Notes section. Note that Dropbox links for image files will not work when adding images to Customer Notes.
Fixed an issue that caused Setmore to show an error message when trying to book a recurring appointment from a customer profile.
Fixed an issue that prevented importing customer profiles from the mobile app.
Fixed an issue that sometimes caused customers to be logged out of their profiles frequently.
Importing customer contacts from the mobile app will now also import the address on file.
Mobile App
Fixed an issue that caused columns to sometimes appear smushed in 3-day calendar view.
Debugged a few scenarios that caused the Back button to lose functionality.
Fixed an issue that sometimes caused the +1 country code for the United States to instead show as Canada.
Notifications
Fixed an issue that sometimes caused Setmore to send an "Appointment Rescheduled" email when the option to send the email was unchecked.
The Setmore desktop app will now deliver more responsive alerts if your internet connection is interrupted.
Payments
Fixed an issue that sometimes caused a failed payment to cancel the appointment.
Staff profiles
When entering staff profile information, using a browser's autocomplete feature will no longer add an email address to the "cc" field.
Fixed an issue that caused Setmore to freeze while adding staff during the initial account setup.
Fixed an issue that caused Setmore to not display all staff profiles in an account.
Stay tuned for future updates!
Thank you for reading 🙂
---
Committed to increased transparency and more responsive community outreach, Setmore will post monthly development updates to showcase some of our work and improvements made over the past 30 days. 
Have a feature request? Post a comment below or email us at help@setmore.com.