For auto service or repair, car dealerships, and more
User Friendly

Book appointments in seconds, drag and drop to reschedule, and add events with a versatile, easy-to-use calendar.

Text Reminders

Worry less about no-shows and make sure your customers show up on time with automated email and text message alerts.

Multiple Calendars

Setmore gives you multiple staff calendars, all connected to one account. Oversee productivity and delegate services as needed.

Manage Time Better

Always know when your next appointment is. Sync your Setmore calendar to your iCal, Google, Outlook or Office calendars.

Book on the Go

Take appointments and access your customer list on your smartphone with the free Setmore mobile app for iOS and Android.

24/7 Support

Setmore support is available 24/7 via phone, email, or in-app chat. Need help with a feature? We're available day and night.
Used By Millions
No matter where you are in the world, you can have online appointment scheduling software that works great and looks amazing.
I'm not tied to a desk or phone anymore!

"We have been using Setmore for over two years, it's so convenient and easy and the software is nice and smooth, we love it! Thank you Setmore!"

Rosalei Androyna

SMART Plumbing Hawaii

Before Setmore, it was a chaotic situation!

"We schedule updates for our employees' iPads. Employees get a link to the Setmore calendar, where they choose a time and IT staff. This has been a tremendous help!"

Myron Chenault

IT Manager

Real time updates are fantastic!

"Setmore allows me to keep an organized schedule that everyone on our team is able to view. Features are super easy and updates are in real time which is fantastic!"

Tim Foss

Illinois Fire Inspections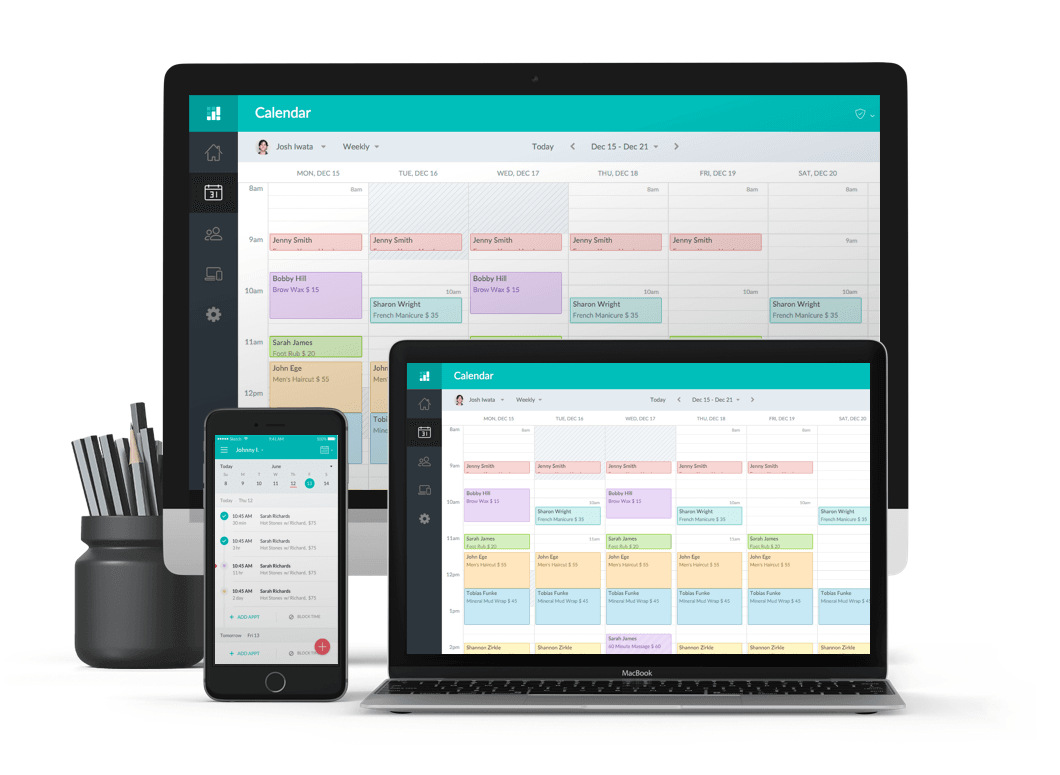 Powerful scheduling that helps you grow
Online booking with Setmore helps reduce your administrative overhead when it comes to scheduling and managing your service appointments. Spend less time on your calendar and more time delivering a high-quality service to your customers.
Personalized service and support
Join thousands of other businesses just like yours who use Setmore to book appointments with their customers online. Add a professional touch to online booking and create a better experience for your customers to keep them coming back.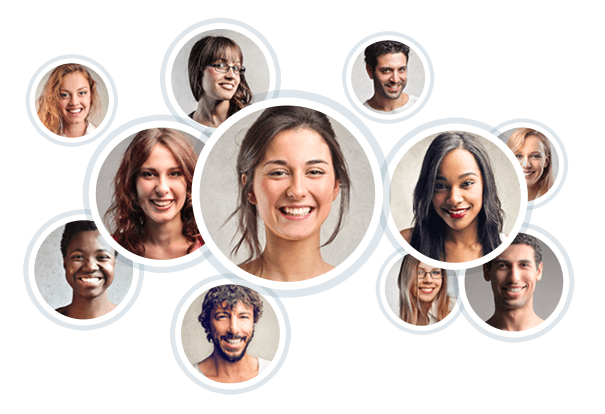 Self-service online booking for clients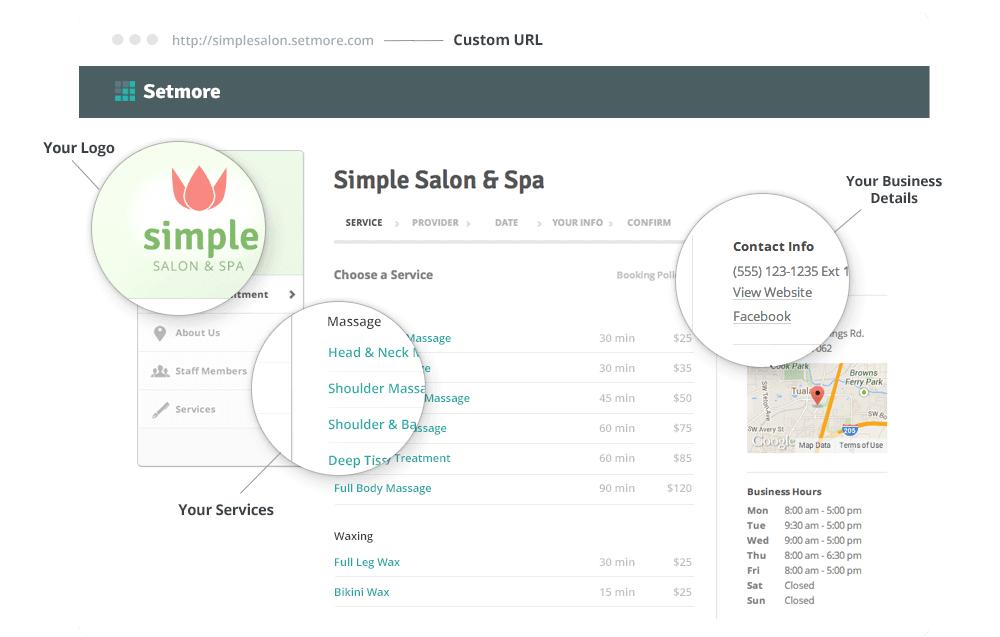 Empower your clients to schedule a consultation online, no phone call required. The Setmore Booking Page is fully customizable, allowing you to upload a logo, service and staff listings, contact information, and more.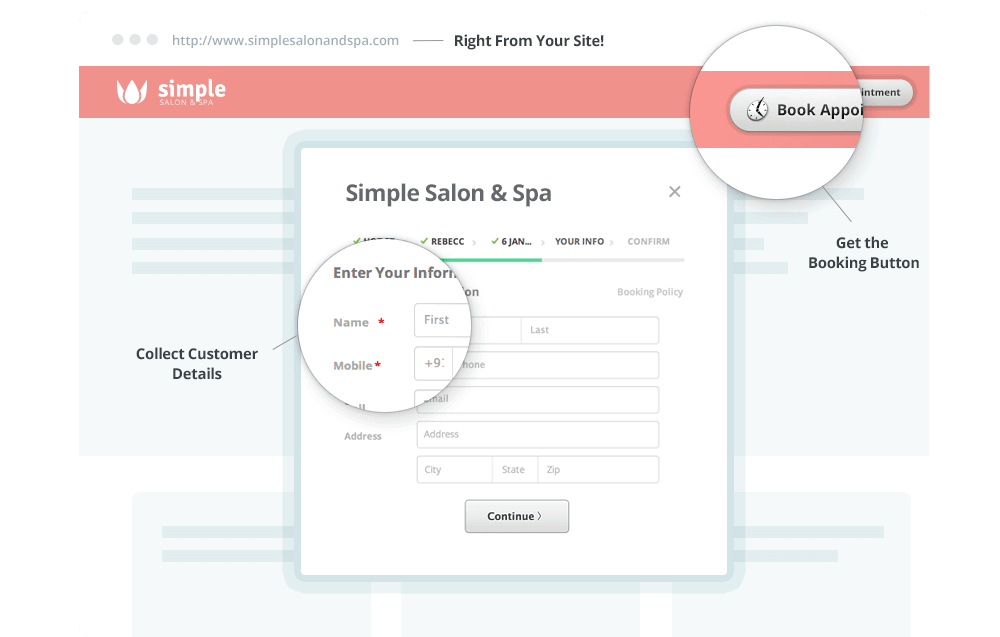 Embed your Setmore Booking Page on your website to automate appointment scheduling for your practice. Online visitors can schedule an initial consultation while searching for and browsing your services.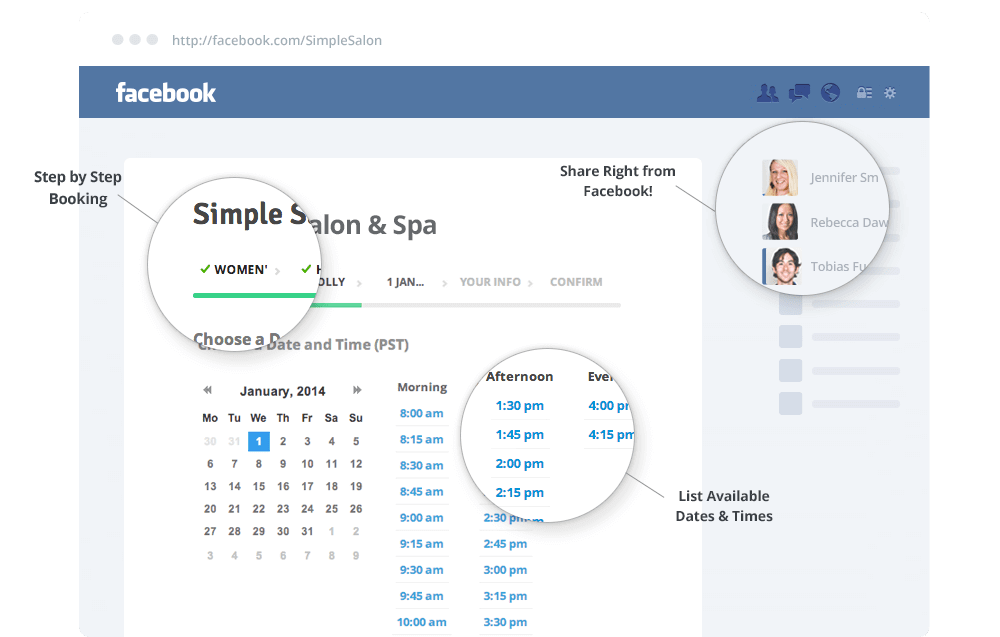 The Setmore plugin for Facebook allows your followers to connect with you and schedule an appointment directly from your timeline. This is perfect if your practice does any social media outreach, or if you want to open up more avenues for booking appointments.