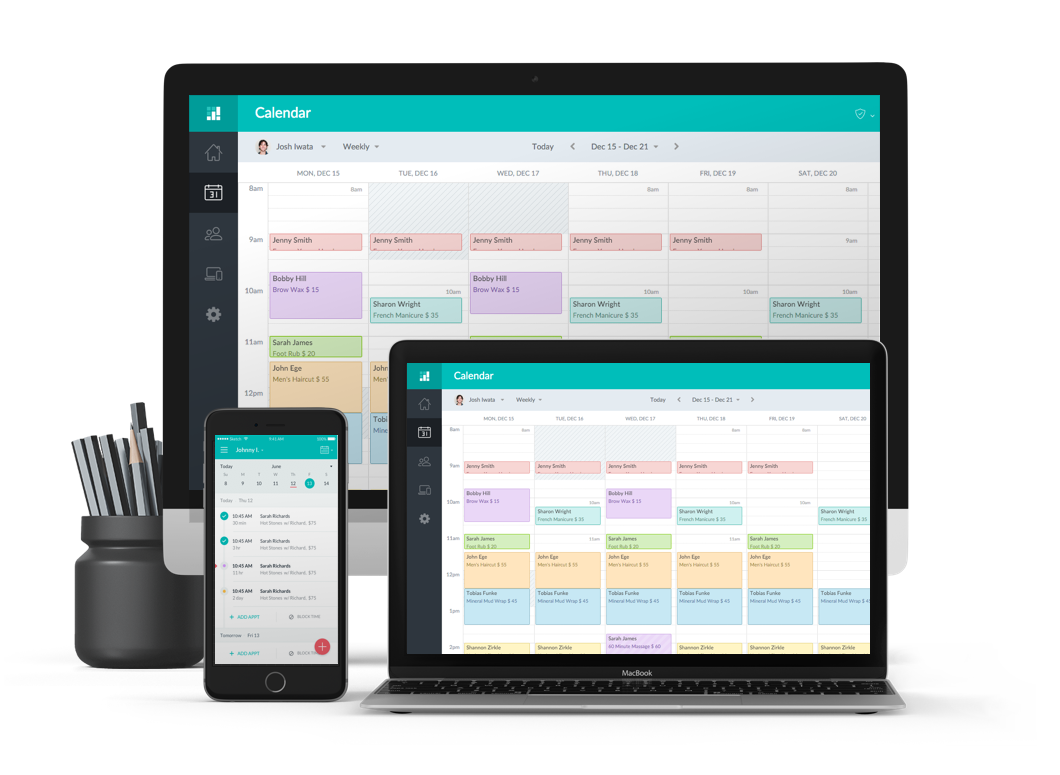 Book and schedule appointments from your Android device
Your business is not restricted by time and place. On-site or out of the office, Setmore lets you stay connected 24/7 with your business appointments, schedules and agendas, and also gives you complete access to your staff and client information. For Android users who are constantly on the move, we proudly present the Setmore Android app.
Run your business from your phone
Anywhere, Anytime:
Debunk the myth that only your desktop/laptop can keep you connected with your business appointments, now your Android phone does the trick too.
Receive Alerts:
Whether on a vacation or having a coffee break, with an Android device in hand, you receive notifications for any Setmore events that occur in your account.
Versatility Built-in:
The Setmore Android app does more than booking appointments and displaying your schedule, you can also add/edit staff, services and customers.
Book appointments with a few taps
The Setmore Android app is the extension of the powerful web app, designed specifically for your Android device. The Android app comes loaded with features such as:
A comprehensive dashboard that lists all your appointments
The power to carry your appointment diary in your phone
In-app alerts for appointments and appointment-related events
Book, edit and reschedule appointments with swipes and taps
Tempted? Get the app now!
The idea of a mini appointment scheduler on your Android device sounds too cool to pass up, right? Download the Setmore app from the Google Play store to get started:
Visit the Play Store on your Android device.
Enter "Setmore appointments" in the search field and tap the search button.
Tap the Install button and the Setmore app will be downloaded to your device.